One groom's tender reaction to seeing his bride walk down the aisle is making the Internet's heart swell.
A video from Will Ceaser and Lindsey Whitehead's Dec. 5 wedding in Eufaula, Alabama has exploded on Facebook, amassing more than 3.7 million views since it was posted on Sunday.
When asked what was going through his mind in that moment, Ceaser told The Huffington Post that he was overcome with a wide range of emotions.
"She's my gift," he said. "Heaven sent. I've found my good thing. All I could do was weep in joy and excitement and bliss and happiness. She was finally about to be mine."
The pair, who now lives in Pascagoula, Mississippi, first met in 2006 at the same church they got married in, according to the groom.
Watch the beautiful moment in the short video above. Be warned: Your heart will turn into a pile of mush.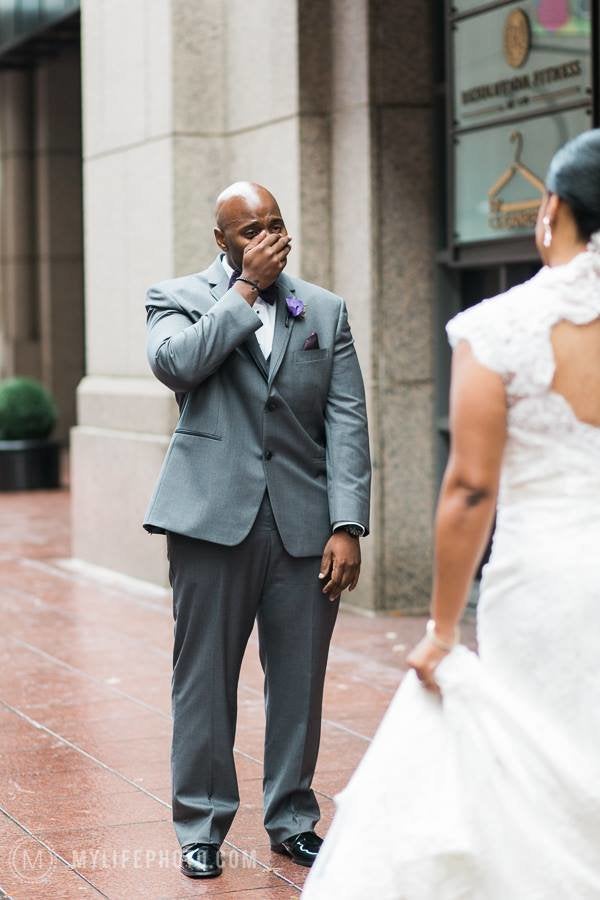 Emotional Grooms At Weddings