Ryan and Katelyn Manning of San Francisco tied the knot at the St. Regis in Dana Point, California earlier this month. At the reception, he and his mother danced to Israel Kaʻanoʻi Kamakawiwoʻole's "Somewhere Over The Rainbow" medley -- an amazing accomplishment given that she began using a wheelchair months before the wedding.
"It was incredibly emotional, especially to see her pop out of the wheelchair," daughter Karie Chamberlain told KTVU. "For the days leading up to it, we were helping her do everything -- even walk."
The groom told KTVU how much he admired his mother's determination. Mary Ann's kids believe she was living for the wedding -- she died exactly 72 hours after the ceremony began.
"There is absolutely no doubt that that woman, a very strong woman, fought incredibly hard to get to that point," he said, holding back tears.
Watch the video above to see their emotional last dance.
Related
Before You Go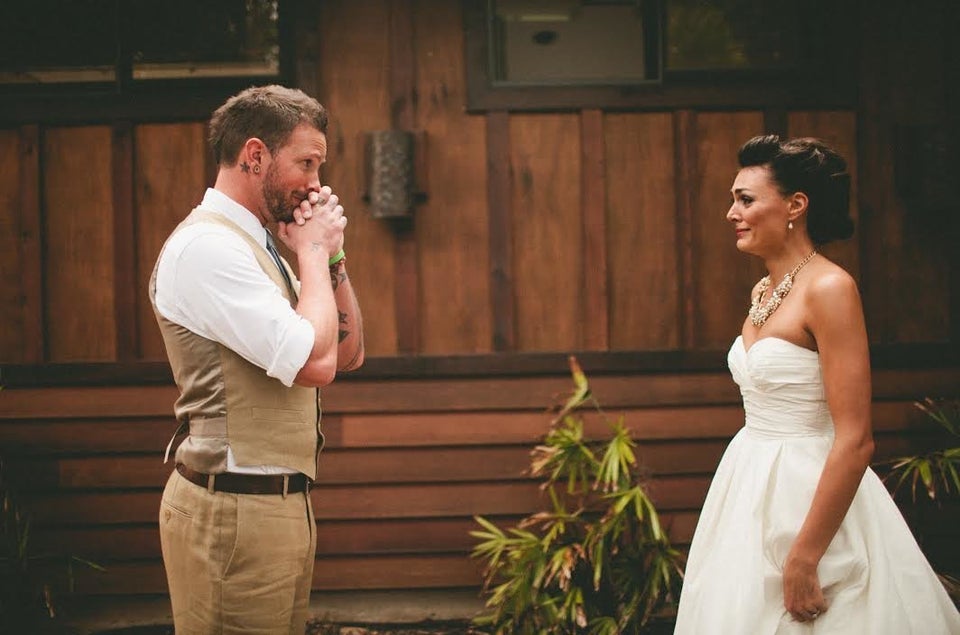 Emotional Wedding Moments