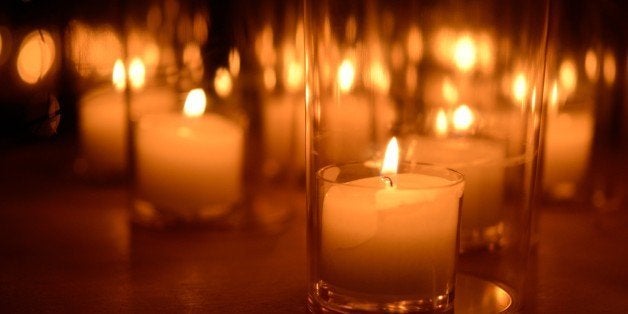 In the aftermath of Robin Williams's death, suicide is in the news on an almost daily basis. But, it won't last for very long, and that's a shame.
Because suicide, the 10th leading cause of death in this country, is a barometer that tells us what is going on in the world around us and how well we deal with it. It tells us how well equipped we are to anticipate and handle life's vicissitudes. And it forces us to confront the value we place on responding to other people's suffering.
As the great Beat poet Ferlinghetti said, "The world is a beautiful place/if you don't mind some people dying/all the time/or maybe only starving/some of the time/which isn't half bad/if it isn't you."
Ultimately, suicide is not about death and dying, it's about accountability. How we take care of each other when the going gets rough, especially those members of our society who are vulnerable or fragile or who are having a hard time coping with some form of trauma or abuse or emotional distress.
The good news is that as many as 75 percent of the people who attempt suicide do something or say something to let us know before they act. We just don't see it or don't know how to react if we do recognize a problem. After all, suicide scares us and we don't like to think about it if we don't have to.
That is why the news reports about people like Robin Williams or L'Wren Scott or Alexander McQueen are so important, because they present an opportunity (one, sadly, often overlooked) to get past the sensationalism and fears tied to suicide and address the issue directly -- not as something to be afraid of, that makes us want to run and hide, but as a problem that is natural, that anybody could go through.
For one thing you learn working on a 24-hour suicide prevention hotline, like the one operated by Samaritans in New York City, is that anybody can become depressed, overwhelmed and suicidal. Everyone thinks about suicide at some point in their lives, whether we want to admit it or not; it doesn't just happen to other people. And as we learned with the AIDS epidemic, the longer we take to acknowledge that and take action, the more lives will be lost and hearts broken.
We have fire drills in every school in America on a regular basis and, though every life obviously has value, statistically the number of people who die in fires in our schools compared to the number of youth who commit suicide is tiny.
In the wake of Katrina and Sandy, we now have mandated disaster readiness planning taking place in municipalities around the country, to the point that it is a not uncommon occurrence these days for people to discuss the contents of their "go bags."

The US Air Force, which recognized as early as 20 years ago that suicide was becoming as great a threat to its soldiers as warfare, implemented a highly regarded comprehensive suicide prevention plan covering soldiers of every rank that led to a direct reduction in lives lost.
Tied to that, researchers Barbara Stanley and Greg Brown developed a "safety planning tool" that is being adapted and utilized by health care providers all over the country that helps a person in crisis manage their mental and emotional states during times of severe distress.
These and other promising approaches should be adapted for use in our homes, schools, community, faith-based and government settings. An Emotional Rescue plan, if you will, that educates those working directly with people on the procedures, resources and guidelines to follow in identifying and responding to potential crisis scenarios (mood disorders, trauma, substance abuse, self-destructive and suicidal behavior, etc.) before things get out of hand.
Suicide prevention and safety planning is not a difficult thing to do. And when you implement a comprehensive approach to responding to people who are potentially suicidal, you also create a safety net that catches those who are experiencing child and sexual abuse, domestic violence, issues tied to sexual identity, alcohol and substance abuse, violence and self-harm and other problems, but are not receiving help.
Government and communities work together all the time in the aftermath of disaster so that we are better prepared if it occurs again. Someone dies from suicide in this country every 15 minutes. It would be prudent as well as a wonderful legacy to those who have lost their lives to suicide (and those who have been left behind) to turn our focus out of the darkness and into the light, from focusing on the details of death and disaster to our potential to provide support to those who are out there right now and need our help.
Samaritans Suicide Prevention, Crisis Response and Safety Planning Guide, which provides a basic introduction and overview of this topic with resources, can be accessed online for free, here.
Have a story about depression that you'd like to share? Email strongertogether@huffingtonpost.com, or give us a call at (860) 348-3376, and you can record your story in your own words. Please be sure to include your name and phone number.