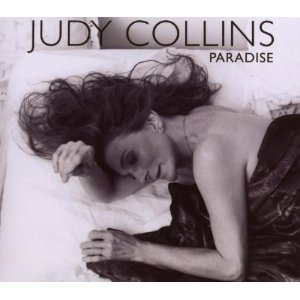 A Conversation With Judy Collins
Mike Ragogna: It's difficult to know where to begin, you being Judy Collins, cultural icon and all. Should we start by discussing your new album?
Judy Collins: It's called Paradise which has already charted on Billboard and is doing very well on Amazon. It includes "Over The Rainbow," duets with Joan Baez, Stephen Stills, and Michael Johnson from Nashville. It also has a new song by Jimmy Webb that he is also playing on, and a brand new song by Amy Speace that I think is one of the best anti-war songs I've ever heard, and a song by me about 9/11 called "Kingdom Come."
MR: You also have a new book.
JC: A children's book called Over The Rainbow which is on The New York Times best seller list and selling like hot cakes! It's a beautiful book with a CD in it. I'm singing "Over The Rainbow" and a couple of other children's songs, it's on Peter Yarrow's imprint. He had a big success with Puff The Magic Dragon and asked me to do the next book.
JC: Otherwise, I am just twiddling my thumbs. (laughs)
MR: (laughs) Okay, let's talk about your song on 9/11 called "Kingdom Come."
JC: Well, I'm a New Yorker and when this all happened, I was devastated as it was to everybody worldwide. I didn't think I would ever write anything about it as it was just too painful, but I got to know the population in the city of these wonderful firefighters. I hadn't known them except for emergencies. They are such a wonderful group of people, and I was at an event that was very moving a few months after 9/11. I hadn't realized how many people were lost. I went home and began to talk and think about it, and my husband said, "Why don't you write something about it." So "Kingdom Come" is the song that came out of that experience and it is on Paradise.
MR: Judy, you recorded some cover songs on Paradise and included guest artists who also have contributed so much to our culture. It looks like a roster we should be thanking for its service.
MR: Now, you recorded a duet with Joan Baez on this album.
JC: It's Joan's "Diamonds and Rust." You know, she and I have been friends for 50 years and we have recorded before. We've done a duet before, a trio with Mimi (Fariña), Joan's sister, who died a few years ago. I have known Joan all these years, and I told her recently that I was going to sing "Diamonds And Rust" because I think it's such a great song and she said let's do it as a duet. So, we did it at Newport this year, an unrehearsed duet which you can find on YouTube. It was a lot of fun and, of course, we recorded the duet for this album.
MR: Do you have some stories about the making of this album, both the process and guest artists that appear on it?
JC: I was thinking of trying to do a duet with Stephen Stills. You know, he and I had an affair in 1968 and he wrote "Suite: Judy Blue Eyes" for me. Over the years, we have remained friends and recently, we discussed doing a duet. When he was in New York for the Rock & Roll Hall of Fame celebrations, he came up to my place and we recorded a great song of Tom Paxton's called "The Last Thing On My Mind." Here we were in my place recording this song and my husband was taking pictures and he said, "WelI, I guess he chose that song as an amend to you or an amend to him. Either one or the other."
MR: Lately, you've placed your career in your own hands. Now, you have your own imprint, and apparently, you are doing just fine without the major labels.
JC: Yes. I was lucky as I had a wonderful association with Elektra Records for 24 years and then again for another two years. So, that was great for me because it was during a time when record labels really took care of their artists. Then they somehow discovered that they weren't interested in the catalogs of all these artists, I among them. So, eventually, I decided to, as you say, take my career in my own hands as far as my recording went. But I've also written a lot of books. And my label Wildflower Records has a number of other artists on it. I try to help other artists out and try and do for them some of the things that were done for me, like trying to get them the right press, get them on tours, get them seen by all the right people. So, that is an exciting aspect of what we do.
MR: Judy who are some of the artists you're associating with lately?
JC: I have some young, up-and-coming, wonderful artists on my label including Kenny White and Amy Speace who wrote a song on this album. I didn't pick it because it's on my label, I picked it because it's a great song. It's a song called "Weight Of The World," and it's one of the best songs I've heard in the whole cluster of young, up-and-coming songwriters.
MR: Years back, why did you record Joni Mitchell's song "Both Sides Now."
JC: I got a phone call in the middle of the night in 1967 from my friend Al Cooper. You may remember Al Cooper who started The Blues Project. He was a very good friend of mine and still is. He called me up at three in the morning in the spring of 1967 and said, "You know, I followed this girl home and she said she wrote songs and I figured I couldn't lose because she is very good looking." But it turned out she could write songs, so he put her on the phone at three in the morning and she sang "Both Sides Now." The rest is history.
MR: Are you aware of your contribution to the social fabric and consciousness of your generation and of those who followed?
JC: I am. I have had the fortune of having lived through it, so I do know about it. It's been interesting how the intertwining of my own writing has come about too. When I discovered Leonard Cohen in 1966, I was the first to sing many of his songs over the next several decades. After I started singing his songs, he said to me one day, "I don't get it. How come you're not writing your own songs?" I had no answer as I had never even thought of writing. But because of that question--maybe it would have come up at some other time as well--I did start writing my own songs and that's an important part of my history and my ongoing work as an artist, singer, songwriter, and performer. The richness of the other artists, I have always looked for and found in great artists. I love
MR: Of course, I'm a fan, and I think your album Judith has one of the most perfect starts of any album I've ever heard.
JC: Jimmy Webb's song, "The Moon's A Harsh Mistress." It was the first time I ran across him, and since, we have become very close friends.
MR: And you cover another Jimmy Webb song on this new album.
JC: There is this new song by Jimmy on my new album called "Gauguin." It's the story of Gauguin in the South Seas, and it's a marvelous, marvelous song. I am so thrilled to be able to sing it. He did the orchestration for it and played the conch on it, which he wants to be recognized for--he wants everybody to know that it was him playing the conch! He is the only conch player in the American Federation of Musicians in New York, actually. He's a brilliant writer and I love his work. He has a new album out called Just Across The River. It's a beautiful album with duets of his songs, and I am just one of his most passionate and devoted fans.
MR: I also interviewed Jimmy Webb for HuffPost and for solar-powered KRUU-FM as well. He adores you too.
JC: Oh, he is wonderful. And again, I think this "Gauguin" is a big piece. It's kind of the "MacArthur Park" of today, and I'm thrilled that I could record it.
MR: Now, you occasionally co-write songs as well, like with Jesse Valenzuela of Gin Blossoms for example.
JC: Once in a while and, of course, with David Buskin and Robin Batteau.
MR: I believe your solo work "Houses" from Judith could be that album's best track, and there are many Judy Collins songs that have become standards. Which was your first recorded original?
JC: "Since You've Asked," and then I wrote quickly thereafter. I wrote "Albatross," and soon after that, I wrote "My Father" which Chrissie Hynde recorded on a collection of songs of mine sung by other writers. On that album, there are Chrissie Hynde, Joan Baez, Jimmy Webb, Leonard Cohen, Dolly Parton, Rufus Wainwright, Bernadette Peters...a lot of great singers singing my material which I am very happy about.
JC: I happen to have in my hot little hands a copy of my song "The Blizzard" sung by John Denver about a big snow storm. It's never been released and is something that is an unfinished demo. But one of these days, I think I will try and get it on a label, on an album.
MR: You seem to be in constant motion yet you still find time to be creative.
JC: I continue to write. I'm always writing. I just wrote a song about what happened in New Orleans called "Saints And Angles," and I will be doing more and more writing of my own songs.
MR: Tell us about your upcoming book.
JC: My new biography--which is coming out in 2011, is called "Sweet Judy Blue Eyes," and it is really the story of those first 20 years in the music business in the clubs, the touring, the personalities--including Janis Joplin--and all my friends and groups like The Mamas & The Papas; of course, Stephen Stills and that early period when he was putting together Crosby, Stills & Nash; all my touring and the places that I played and the traveling that I did. How extraordinary it was to be a part of that incredible meshing of clubs, concerts, writers, record companies, and people that were really on our side as well as that froth of creativity that came out. I was right in the middle of it. So, it was a very exciting book to write, and I think it will be fun to read.
MR: That really was a magical, conscious time for American music.
JC: Yes, it really is a mythical period. Absolutely.
MR: We were talking about a song you wrote earlier called "Since You've Asked," a Judy Collins original that was a hit by Dan Fogelberg and Tim Weissberg. How did you react to his recording that song?
JC: I had a lift when I got the check in the mail. (laughs) It was a big surprise because it became a big hit. I had never met Dan Fogelberg and I wasn't sure about his version because, you know, some singers will change the song.
MR: He did alter it a little.
JC: He changed the last verse, so I was kind of puzzled by that.
MR: Did you ever meet him?
JC: He was somebody that I admired only from afar and never met him in all those years. I was so sorry, I know he died not too long ago, and I felt very badly that I had never been able to thank him for his interest in the song and for making it so well known. I think it's interesting that people use the song in their weddings. During my concerts, I always say people use it in their weddings because it's been around for so many decades that it's sometimes the second or third wedding that they use it at.
MR: How does it feel having a President name his child "Chelsea" based on your record?
JC: It was a wonderful experience because we became friends after he said that I was his favorite singer. He named my albums, he named all the songs, he wasn't just blowing smoke, and was, really, quite serious. So, my husband and I kind of just wondered in and out of the White House like we lived there for about eight years! It was just delicious and divine and, of course, I love Chelsea. I think she was so smart not to invite any of the heavy hitters or entertainers to the wedding that would take the focus off her because she was such a beautiful bride, a beautiful young woman. It was such a success for everybody. I was glad the focus was just on her.
JC: Oh, she is the best. Absolutely the best.
MR: I love that family and no matter what anyone says about them, no one can deny that is a very smart family.
JC: They are absolutely amazing. Bill Clinton has done so much for the world. Do you remember the day when there was no debt?
MR: Exactly. I was hanging on for dear life during the Bush years. I remember thinking every once in a while, "Oh my God, what is Cheney going to do now," since, obviously, he was making all of the decisions.
JC: We've come a long way, baby, from those years.
MR: I know, but I am a little concerned about the November elections. We're such an ADD culture and because he doesn't flaunt his achievements daily, I don't think the culture gets what President Obama truly has been doing.
JC: Oh I love him too. I think he is wonderful. And what a load of things he has on his plate. It's unbelievable.
MR: Well I wish him luck and really hope that he does get another democratic congress and second term so he can complete what he started.
JC: I will tell you something. He has done some magnificent things--many, many bills that we would not have had, and I think he has done a remarkable job. I don't know how quickly to judge we are, but things happen slowly, and now, there is a basis for some real improvement in our health care system and in our approach to the financial community and how we can stop these crooks from running off with all of the proceeds. And I think that there are big, big moves that have been made with his administration. I do love Hillary Clinton and she also has done and incredible job, so I look forward to more good things.
MR: Yeah, I do too and like I said earlier, it's unfortunate that he gets stuck with a culture that is the most ADD that it's ever been.
JC: He hasn't gotten stuck with it, he jumped into the hot seat and was the one who wanted to do this. There aren't many people who are willing to put themselves into political situations today and take the risk of criticism. He has taken the risk and taken the actions. He's a big boy. He has a big brain, and he has a lot of courage. He says we are going in and doing this and somehow we will cobble enough votes to get this together, get it done and he's done that.
MR: Yes. I am still a fan though I'm just crossing my fingers because the whole level of crazy in this country seems to have spiked.
JC: You have to remember that democracy in any time but especially now, involves a lot of chaos, and the alternative is so much worse. Let's put up with the chaos, okay?
MR: (laughs) Yeah, but then that means we have to put up with Glenn Beck.
JC: Well, maybe you do. (laughs)
Tracks:
1. Over The Rainbow
2. Diamonds And Rust
3. Once I Was
4. Weight Of The World
5. Last Thing On My Mind
6. Dens Of Yarrow
7. Kingdom Come
8. Emilio
9. Ghost Riders In The Sky
10. Gaugin
(transcribed by Erika Richards)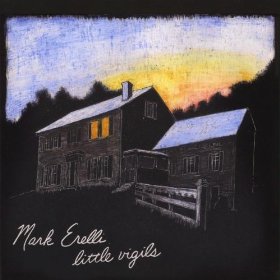 A Conversation With Mark Erelli
Mike Ragogna: Your Hope & Other Casualties was one of my favorite albums of 2006 and what got me interested in your music. I also remember getting some grief for doing a freakishly long review of your previous album, Delivered.
Mark Erelli: I saw that. It was completely wonderful and unexpected. I was thinking how can I get the new record out who might want to hear it. I thought, well, where is that guy from The Huffington Post? I wonder if he is still doing it. I am so glad you're still there.
MR: Thanks. So, it's almost like your new album Little Vigils completes a trilogy. Honestly, it upsets me that a singer-songwriter of your caliber still isn't a major player. Maybe that should be the focus of this interview!
ME: That horse left the barn years ago. The music business has changed 180 degrees from when I was first doing this ten or eleven years ago. When I started, it was totally in the realm of possibility to sign with a respectable indie label, do well, and, quote/unquote, graduate to a major label. I don't know if anybody would hold that up as a paradigm anymore.
MR: What would a practical solution be for presenting artists like yourself considering today's environment?
ME: Well, if I had that answer, I could retire on that information right there. (laughs) I don't really know what would work for others, I can barely put enough focus on myself to keep my own thing going. I had an indie label that I was with for seven records and was grateful for that, but it wasn't like I was ever selling. I kind of realized five or so years ago, I'm on my own path here and when it comes down to it, everybody is. The closest model I saw for what I was doing was Buddy Miller, who writes and sings great and makes great records of his own. He's also a popular sideman, produces, engineers...there is pretty much nothing that he can't do. That is pretty much the closest thing out there to what I want to do. So, I have just kind of realized that you have to constantly make sure that you are doing something that you want to do and be fully invested in it. If that's the dream, then when I sit down and think about it, I have achieved that dream. However it would be nice to get paid. (laughs)
MR: And it's unfortunate that there are so many people and labels that are being predatory during this reshuffle. Gotta especially love 'dem nasty 360 deals.

ME: Using your predator analogy, you used to have the great white shark at the top--the corporations that you had to swim with if you wanted to get anywhere at all. And then there were the middlemen, lesser predators that would take a bite here and there. Now, the great whites are gone and all you have left are the middlemen predators, the piranhas.
But to be honest, I kind of miss it. I never felt I had a problem finding great music before. Now it's like sipping from a fire hydrant; it's an odd conundrum. I have always found great music to listen to, and there is more great music now. But the total amount of music increases faster than the rate that great music accumulates. Things get more and more diluted. It's a good time for art and a challenging time for trying to make a living from your art.
MR: Speaking of art, let's get to your latest album. Why did you call it Little Vigils?
ME: That line comes from the song "August," the lead-off track. I started writing that song at my in-laws' house on Cape Cod. We go there during the summers and enjoy being by the ocean. It's a beautiful thing. At the end of every day, we check in on our son before we go to bed. It's that ritual of keeping watch over someone you love. I realize that it doesn't just apply to raising our kid...it applies to all that I hold dear. My marriage, my ability to make music with my friends and find some transcendence there, the way that I feel at peace when I am tuned-in to nature and in sync with the natural rhythms around me...these are all the things that I have to keep watch on and protect from my becoming complacent and taking them for granted. A lot of the songs on this record are an exercise in making myself stay in touch with those feelings and simple truths, and not lose track of them because you really can.
MR: I especially loved your line "I can't believe I let the summer slip away again" from "August." Everybody does that.
ME: I've had a lot of the images in that song for the longest time. It's all stuff that I've done in the course of my summers, though I originally couldn't figure out what to do with this song. Nothing happens in it! Then I realized it's a song about being on Cape Cod in August--nothing is supposed to happen, that's the whole point. It's when things are happening that it's easy to become distracted and preoccupied and lose track of stuff that's important. When I realized that, the song coalesced. It became the obvious choice for the title, and it fits the tone, lyrics, and themes of the whole record.
MR: Yeah, and you've got that line "it might be light enough for one last swim," another melancholy concept everyone can relate too.
ME: Right, it might be slipping away, but that doesn't mean you can't get one last taste of it.
MR: Overall, your instrumentation and vibe of this record obviously is folk. At what point during your musical evolution did you commit to that genre?
ME: It's a funny thing. Everyone goes through this stuff in a different way--some are raised with it in the culture, some find it on their own. How does this Jewish kid from the middle of nowhere in Minnesota change the entire world with his music that is heavily rooted in things that may not have been in his every day existence? Of course, I am speaking of Bob Dylan.
I found folk, really, through classic rock. When I went through that phase, I was discovering all that music that my parents' generation was into, though it was not necessarily my parents' music. I was finding out about this stuff for the first time--The Beatles, The Stones, The Dead, The Allmans. And also, I learned through friends and the radio.
But the Allmans were huge for me. I call them my gateway band like you would refer to a gateway drug. It started with The Allman Brothers, and it opened-up all sorts of other things that had influenced them. It's an amazing amalgamation of blues, country, folk, and soul. So, if I am reading an interview with Gregg Allman and he says that Little Milton is one of my favorite singers, because I love Gregg Allman so much, I want to know who Little Milton is. Through him, I found traditional country music, classic rock, and singer-songwriters. I got Gregg Allman's solo record, and he did a cover of Jackson Browne's "These Days." I'm like, "Who the hell is Jackson Browne"?
I developed this kind of entree into the whole world of American roots music through those classic rock bands. The Grateful Dead were the same way with country. They had a similar feel of country, folk, and bluegrass influences. I grew up in the Boston suburbs and there is a ton of folk music around there. One day on the radio, I heard Chris Smither when they played him on the radio. Here was the missing link between bands like The Allman Brothers--bluesy stuff that I had come to love but with more of a philosophical lyric. Like Bob Dylan, he was a bridge. He had these wise lyrics, but really rocked and grooved all by himself. So, he was the guy that made me think. As soon as I figured out what that was, and as soon as I could conceptualize what that was, I wanted to do that. It was a matter of research and something that I discovered at the right time. When you're a teenager and have a little bit of pocket money and limitless passions...well, all those things kind of stayed with me. All these years later, I end up doing those things that I had dreamed of doing back then.
MR: And, of course, there's personal experience and a music that lends itself to a narrative.
ME: Where I live now, two towns and seven miles away over from where I grew up, I'm surrounded by things that I hadn't seen since high school days. It's just the kind of geography of my everyday life now. I constantly see things that remind me of people I used to know and friends I used to have and things that I did back when I was younger. So, it got me back in touch with things like playing rock 'n' roll in high school. I hadn't thought consciously about it for a while, and once I did, I realized that it made me who I am now. There's almost no difference except I sometimes have a hard time getting back to that same type of enthusiasm I had when I didn't know any better.
MR: All these years later, it has to still be a rush when you tell friends or acquaintances you're a singer-songwriter, right?
ME: When I meet folks that ask me what I do and I tell them I'm a musician, sometimes, I get an utter lack of comprehension. Sometimes, I see this rosy glow in their eyes, like rose-colored glasses descending upon them. It's obvious that they're remembering similar experiences they had back in the days when they used to play music. But they don't anymore, and they imagine that my whole life is having that feeling that they used to have when they made music in college and high school. It's not to say I never have that, I have it plenty. But it's something I have to work at, to cultivate, now. That's one of the "little vigils."
I try to be careful that I don't bitch about my work. There are so many people that would like to be in my position in spite of all of the issues we were alluding to earlier, and there are so many people that would love even the small victories that I've had. It's important to try and hold onto that humility.
MR: In "Kingdom Come," there's the line, "All it takes is time to make a man from the lowliest of worms, we are not the pinnacle, nobody's the chosen ones." You allude to a similar thing happening in "Mother of Mysteries." Were you tackling some higher concept when you wrote those?
ME: Those two songs were written as part of this thing called The Darwin Song Project last year in the United Kingdom. There is a guy there that owns a folk festival in a town called Shrewsbury where Darwin was born. It was the 150th anniversary of his Origin of Species, so it was the big Darwin year in England. It was inescapable. Here, you would have never known except for a few universities or colleges.
MR: Obviously, this culture is afraid of celebrating Darwin's theory because of fear of some crazy religious blowback. This is the same culture that went to the moon.
ME: I know, I know. Well, those two songs were written as part of a collaborative project. I was put together for a week with seven other artists from the UK in this farm house in the English countryside outside of Shrewsbury. We were supposed to collaborate on a song about the life and works of Charles Darwin. At the end of the week, we put on a big concert and recorded it, and we put the live record out as the Darwin Song Project. Myself and several of the other artists that were involved have since re-recorded our stuff in the studio with a full palate and instruments available to us that we didn't have available in a performance setting. So, those two songs were written from that viewpoint with some of the original writings of Charles Darwin.
It's funny to sing those two songs in concert since they genuinely feel more controversial and antagonistic than anything else I've done--including any of the more politically-minded songs I've written in the past on Hope & Casualties and Delivered. Those two songs are not me in a strict sense; that said, they resonate. I look at things and I just don't see the conflict between religion and science except for the isolated cases where they are actively intersecting the other, whether it's the church and Galileo or Darwin. I just don't see any conflicts between the pursuit of science and that way of looking at the world and the fact that there could be some kind of higher power. The scientific viewpoint doesn't seem to invalidate that for me, that's what I'm talking about. It's the mother of all mysteries.
MR: If he were to look at the argument these days, I wonder what Darwin would think.
ME: Darwin himself was very coy, and reluctant to make that call, that his theory of evolution killed God, which was what he was accused of. He was reluctant to make that point. His wife was very devout for one, and two, I think anybody in science realized that the more questions you answer, each of those answers leads to a dozen more questions, always another mystery inside any answer you unravel. That, to me, is kind of where my sense of God resides. Those two songs were written in the same week and explore that concept and my understanding of science just through the eyes of Charles Darwin.
MR: Now would Charles Darwin have had enough of "Columbus, Ohio"?
ME: (laughs) I don't know. In a metaphorical sense maybe, who knows. That song is very funny because I wrote it in Columbus, Ohio, after a gig in a hotel in a kind of setting that the person of the song is in. I love Columbus, Ohio, it's the only place I have always played in the state with great success.
ME: It's one of those things that came over me. Authors write characters in these voices, not kn owing what is going to happen. The songs kind of tell me as I go. I'm always mystified by that. But the character in the song "Columbus, Ohio" shared similarities with me at that point in time, and I felt like he was charging ahead without me. I had to catch-up to him. I'm writing this song and I'm thinking, "Well, Columbus, Ohio. It fits several rhymes." I kind of went with consciousness, and I sat back at the end of it and thought, "Oh my God, I am never going to play this town again!"
MR: Nah, I think most folks are good sports when it comes to artistic statements. And I love that line, "When I was a young man, I never dreamed that it wouldn't last." It's so true.
ME: I really feel like there is a lot of stuff on this record and a patch of songs where it's really unvarnished, unfiltered, a kind of core of simple truths plainly expressed. It's funny to look at the album and see so much more in these songs now then when I wrote them. When I was thinking of making the record, I said to my friend Zack Hickman and producer, "I don't know if these songs really add up to a record. They seem small and not ambitious." Those were the words that kept coming up.
MR: But your songs employ subtlety more than bombast.
ME: Deceptively so. They come at things from the side and are plain spoken, in an image-rich kind of way. They hint at things that they don't actually outright say, so I hope people take away more from the song other than assuming I had a bad night in Columbus, Ohio. (laughs)
MR: "I Took The Moon For A Walk" seems inspired by the children's book, and it has quite a few terrific lines such as, "It followed behind like a still summer night and was scared of your flashlight..." And "Coming Home" appears to be written from a parent's voice. Were these songs little vigils for your son?
ME: Funny, you hit it and see the relation between the two songs. These are the two songs where I didn't write any of the lyrics but all the music. Yes, I Took Moon For A Walk is a children's book, and "Coming Home" is a poem by an Oklahoma poet by the name of Jim Chastain. Every once in a while, I will read a poem or something that is written in a verse kind of style like that children's book was, and I just hear music as if it was a song. I can hear the chord progression and don't have to have a guitar next to me. I had that experience with both of those songs. They are both heavily invested in family and kids and what not. It's funny you heard that relationship. I can't take credit for any of the imagery in either of these songs, I didn't write either of them. This was a new thing for me, to be brave enough and approach the authors, and ask if I could do this and put these things out there. But both authors were really happy with the results.
MR: Who is "Hemlock Grove" about?
MR: That's a real impressionistic song. I don't really know. That song is nebulous and mysterious. I remember where I got to the central images for each of the verses--the darkness of hemlock grove, the deserted boardwalk of a tourist town in winter, crooked grave stones--all those images come from specific places. But they were unrelated in any way before I put them together in the song and tied them together.
MR: And then you have "Everything In Ruin" that ultimately, seems to say the opposite of everything genuinely being in ruins.
ME: Yeah, its funny. I played that song on the radio before the record was out. The DJ said, "Well, gosh, that's a cheery little number," sarcastically. And I thought, "Well, no it is." It doesn't do anybody any service to ignore the darkness, the frustration, or the hard times, but there is a certainty about everything being renewed like the certainty of Spring that happens every year. It's the knowledge of that certainty and how it sustains everybody, and it's an up-tempo sounding song. After he said that, I was flabbergasted and thought, "Well this is one of the more hopeful songs I have ever written, and he just turned it into a depressing song."
MR: Eh. You say potato, he says potato skin. Some folks just aren't interested in looking for anything deeper.
ME: Maybe this is my problem--that I just don't see things the way other people see it...for better or for worse.
MR: By the way, "Hope Dies Last," from your last record, could be one of my favorite commentaries on the Bush years ever.
ME: Thank you. That's fantastic.
MR: What do you feel are the differences between the Bush years and the next new year after President Obama's election?
ME: I will answer this with a story. In the wake of the earthquake in Haiti, I was asked to play a benefit. It was the least I could do. I wanted to play "Hope Dies Last" and wanted to change one of the verses to reflect the recent tragedy. I heard that there was this preacher who said something about it was the Haitians fault, that they had made a deal with the devil or something. I never really knew the specifics, and I did some research and realized I was rewriting Pat Robertson with another stupid thing that he had said three or four years later.
MR: He is very reliable for that.
ME: Yeah, definitely. Something had not clicked in that it was Pat Robertson that had said these hurtful things. So, I thought, "My God, here is a song with a refrain where nothing much has changed here" so I decided I would rewrite it just this one time. And what do you know, nothing much has changed here.
MR: So you feel like nothing much has changed?
ME: I didn't recognize my country for eight years, and I was as mad and angry as the Tea Party people profess to be now, albeit for completely different reasons. Now, at least in our leadership, I see something that resembles something I can feel proud of. The face of the country is, I feel, so much better now. So I don't have much patience with the people that take issue with it now.
MR: So? Do you think things are better?
ME: Sure. It doesn't help any to go around depressed and negative about it. Whether things are going to get better or not, it is not going to make your life better at any given time if you cannot find hope or a ray of light and focus on that. I don't know if things are going to get better. I hope they are and I believe they will. But though I am a very hopeful person I am not immune to petty emotions, frustration, and depression. At the end of the day, I just try to find something to grasp onto that feels hopeful and go with it. That way, at least people enjoy being around me a little more. (laughs)
Tracks:
1. August
2. Everything In Ruin
3. Kingdom Come
4. Columbus, Ohio
5. Basement Days
6. Hemlock Grove
7. Mother of Mysteries
8. I Took the Moon For A Walk
9. Same For Someone
10. Coming Home
11. Pauline
(transcribed by Erika Richards)
Popular in the Community