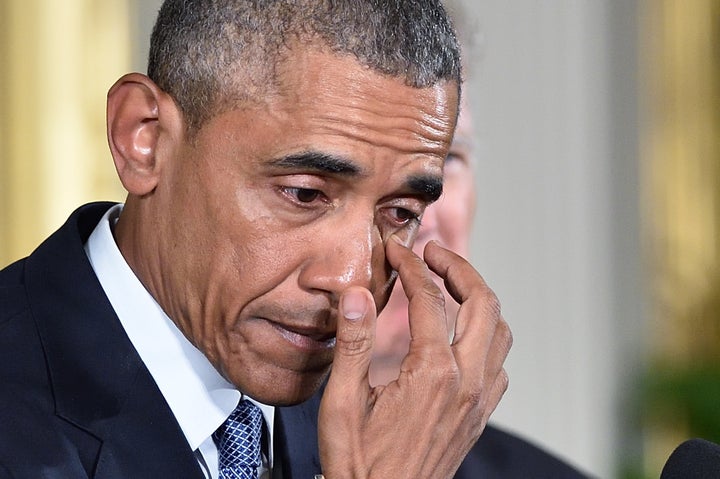 In a time of terrorist attacks, escalating racial tensions and violence, and outward bigotry against entire religious groups, it may seem like we need empathetic world leaders now more than ever.
But although voters seem to praise presidential candidates who expresses concern for others, this support doesn't always come through on Election Day.
Empathy doesn't seem to matter a whole lot at the polls, The New York Times pointed out this week. It's not uncommon for the candidate who voters believe cares more "about the needs and problems of people like you" to lose, the Times noted, adding that it's possible voters believe "empathy may not be such a great quality in a leader."
This certainly feels relevant in explaining the rise of Donald Trump, who is the Republican front-runner despite his incessant insults, lies, misogyny, racism and relentless self-aggrandizing. It's hard to imagine a candidate with less empathy.
In contrast, Sen. Bernie Sanders' (I-Vt.) supporters often praise him for having a campaign based on empathy and compassion, and a video of the candidate rushing to help a man who fainted during a press conference went viral. However, Sanders' path to nomination is currently quite narrow. Similarly, people praised Ohio Gov. John Kasich -- who significantly trails both Trump and Sen. Ted Cruz (R-Texas) in the polls -- for hugging a supporter who talked about struggling with depression.
Yale University psychologist Dr. Paul Bloom is a member of the camp that argues empathy is an "overrated" trait for a leader. Although it can inspire altruism, he says, empathy can also be sullied by biases and doesn't necessarily translate to moral decision-making.
Bloom and his colleagues conducted a study finding that volunteers who expressed the most empathy for terrorism victims in the Middle East also were more likely to favor military action.
"The best leaders are those who have high emotional intelligence and a values-driven approach: humility, compassion, trustworthiness and empathy.""
Other psychologists feel very differently. Dr. Emma Seppala, scientific director of Stanford University's Center for Compassion and Altruism Research and Education, said politicians like Trump manipulate our emotions through their lack of empathy, winning over votes by playing to their fear and anger.
"Pitting us against others -- terrorists, immigrants, liberals -- creates a feeling of us against them," Seppala told The Huffington Post. "Ironically, this brings about a sense of in-group, togetherness, connection and belonging. ... By making broad statements about other groups, they trigger a sense of in-group which gives people a feeling of security."
Just look at Trump's comments on terrorism, which play on voters' fears by suggesting that the world is no longer safe.
"Instead of triggering empathy, these politicians choose to trigger anxiety and fear," Seppala said. "Research shows triggering anxiety is a great way for politicians to win us over to their ideas."
Tactics like Trump's may work in the short term, but they can be devastating in the long term, meaning people may want consider a candidate's capability to be empathetic before voting.
"We think confidence, high self-esteem, dominance and authority make people good leaders, but that is often not the case," Seppala said. "Individuals with these traits -- also called narcissism -- often have big blind spots, don't work well with others because they are not trustworthy, and have an overconfidence that leads them to make mistakes."
"The best leaders are those who have high emotional intelligence and a values-driven approach: humility, compassion, trustworthiness and empathy," she added.
Related
Before You Go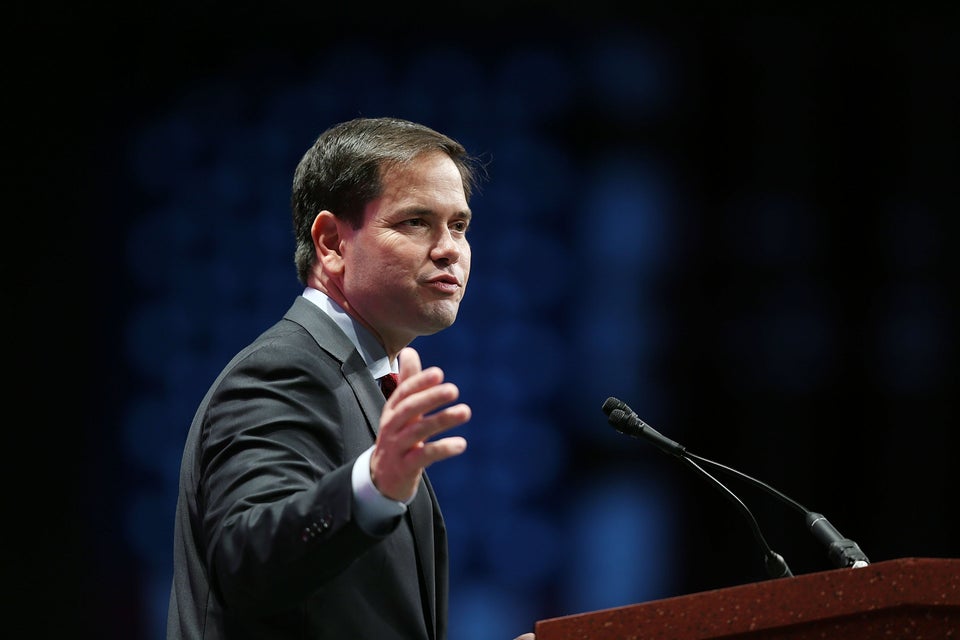 Presidential Candidates React To Paris Attacks
Popular in the Community