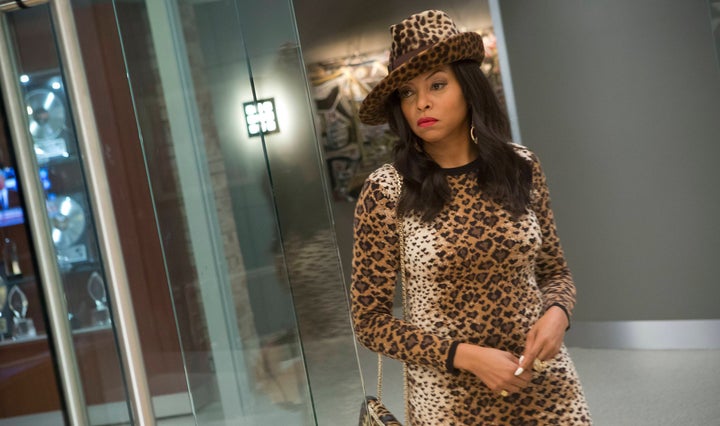 There were few things more exciting this past television season than the debut of Fox's "Empire." Part Shakespearean tragedy, part telenovela, the Lee Daniels-produced drama managed to not only draw millions of viewers week to week (nearly 22 million for its season finale), but become one of if not the most talked about new network television shows of the year. 
With its deceptively catchy music, outlandish plot twists, and scenery-chewing cast led by Oscar and Emmy nominee Taraji P. Henson, the show became part of a larger, ongoing conversation about diversity on TV.
Despite its success, not everyone was pleased with how the show represented black people. Some commentators argued that the show exploits black stereotypes for entertainment. In a CNN interview social commentator Dr. Boyce Watkins said that "Empire" is just "coonery" and a "ghettofied hood drama."
Elsewhere,  some people were vowing to boycott the show for promoting harmful images of black women via the Cookie Lyon character, while others questioned its trafficking of the "same damaging images of African Americans that we've come to expect from television." 
After all, the show is populated by dozens of what could be read as black stereotypes: from the drug-dealing thug, to the ostentatious "angry black woman," to the hip-hop f**kboy. Yes, Cookie, Luscious, and their sons could be read as stereotypes if they weren't written and performed in a way that subverts stereotypes by showing the underlying humanity and complexity of their characters. Holding these characters to unrealistic standards is unfair. 
The controversy surrounding whether "Empire" simply exploits black stereotypes for entertainment died down by the time its first season ended in March, stamped out partly by the show's overwhelming, global popularity. (Terrence Howard's history of domestic abuse was also conveniently put on the back burner.) But as the series gears up for a second season, let's briefly return to the "Is 'Empire' pushing black stereotypes?" question to establish one thing: that's ultimately irrelevant. 
It isn't irrelevant in the sense that stereotypes don't matter. Obviously, they can be harmful and destructive, but they can also be subverted with complex characterization (even amidst all the wackiness). Cookie isn't perfect, and she isn't meant to be, and that's what makes her and so many of the other characters on the show ultimately so compelling. Despite what its detractors might think, "Empire" does make a positive impact. And the impact that "Empire" has had on the state of representation of black characters on TV is bigger than just within the context of the show. 
"Empire" has marked a shift in how we think about "representation"on network TV. We're in what could be described as a kind of second wave of representation and diversity -- we're nowhere near where we need to be, of course, but with the success of shows like "Empire," "Black-ish," and Shonda Rhimes's TGIT, networks are finally beginning to realize that all-minority casts or leads don't necessarily deter white viewers and, moreover, that white viewers are not the only people watching TV. 
More importantly, though, the respectability barrier is slowly, but surely being broken down, and "Empire" in a way is emblematic of this. The respectability barrier was erected by "The Cosby Show," the success of which was tied to the fact that its characters showed a different "kind" of blackness that had never been seen before on television -- the upper-middle-class, well-educated, wholesome black. But as "The Cosby Show" challenged stereotypes, it also introduced the idea that portrayals of black people on television would appeal to wider audiences if they were "respectable" black people.  
If the ratchet, floor-length fur-wearing black girl is a kind of stereotype, more recently the "young black professional" has in its own way become a kind of trope, a palpable way to acclimate audiences to seeing black people on screen who are, at least, rich and educated. This is of course in reference to small-screen heroines including Olivia Pope, Annaliese Keating, and Mary Jane Paul, and it isn't to say that their presence on television hasn't been seminal, even revolutionary. 
But Cookie Lyon is a new kind of black woman on TV, and she's one that we desperately needed. She's a fearless businesswoman who is about her money and also fiercely loyal to her family, but she isn't Claire Huxtable. Claire Huxtable broke barriers, but in 2015, there's a new one to break: the idea that the only black characters worth empathizing with onscreen are ones with so-called perfect backgrounds. 
Perhaps what makes "Empire" so appealing across the board is its messiness. Not only among its characters, but its flashy, sometimes ridiculous visual storytelling that pushes against respectable modes of television drama. It's all about spectacle, but the spectacle doesn't hinge on "crazy, ratchet black folk." The craziness is a part of the fabric of the show, and the idea that a black series gets to embrace an aesthetic that doesn't even attempt to be serious, but rather highlight opulence and excess, is refreshing.
When we try to combat stereotypes, we sometimes think that the way to do so is by presenting censored versions of ourselves. But the way to combat stereotypes is to accept and embrace all versions of ourselves, and acknowledging that blackness is not a monolith. With "Empire," a black ensemble is demanding the privilege of dimension. 
The show is returning tonight, in a week that new seasons for "Scandal," "How to Get Away With Murder," and "Black-ish" also premiere. That four shows with key black characters will be premiering the same week is progress (though, of course, we still need more). What makes "Empire" so important is not just that it exists, but that it doesn't exist alone. 
PHOTO GALLERY
Fox's Empire
Calling all HuffPost superfans!
Sign up for membership to become a founding member and help shape HuffPost's next chapter