For rock 'n' roll-based television shows, the hits don't seem to have kept on coming.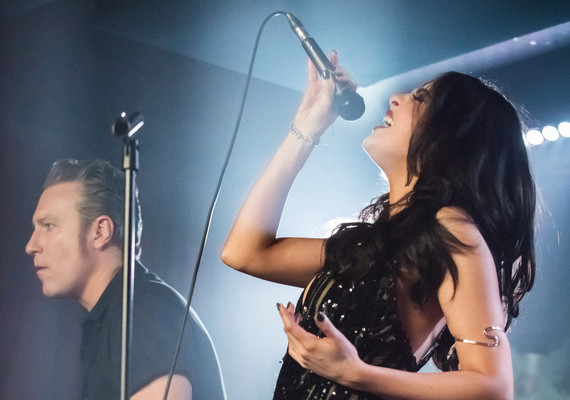 Showtime announced last week that its backstage road crew dramedy Roadies has been cancelled, on the heels of similar shutdowns for HBO's '70s drama Vinyl and FX's comedy Sex&Drugs&Rock&Roll (John Corbett and Elizabeth Gillies, above).
Apparently viewers weren't as fascinated by the inner working of the rock 'n' roll biz as producers hoped they would be.
In the longer historical perspective of television, that's not a surprise. Shows revolving around music - how that sausage is made - have never been a popular genre, despite the fact a huge percentage of TV viewers presumably have grown up listening to some kind of pop music.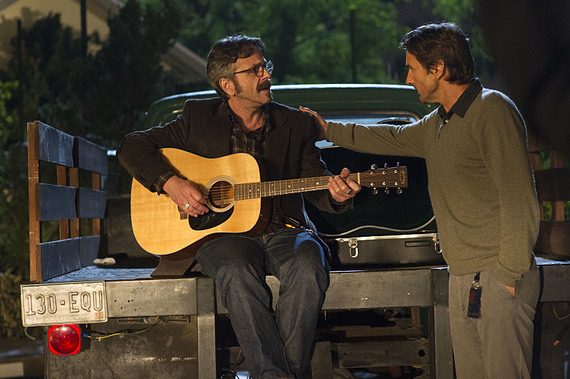 The producers of Roadies (above), Vinyl and S&D&R&R may have hoped viewer interest was perking up a bit with the huge success of Fox's Empire, where music is woven prominently into every episode.
They may have even been encouraged by Nashville, which had several reasonably successful years on ABC and has been picked up for a new season at CMT.
Now, however, Empire and Nashville are looking more like exceptions than precursors of a new age.
In the case of these three cancelled shows, it's also arguable that the music part wasn't the problem, that viewers just didn't find the stories compelling enough.
Certainly Vinyl had its creative problems, while Roadies may have assumed the world at large would be as fascinated by backstage crews as creator Cameron Crowe, who has spent a lot of his life among them.
Sex&Drugs&Rock&Roll, which was funny and good, may have been just a little too weird. Denis Leary shows, the success of Rescue Me notwithstanding, can come across that way.
Still, it's a longshot that television producers ever can or will regularly turn popular music into a vehicle for mass-appeal comedy or drama, and there are a couple of reasons for that.
One, it's hard to simulate popular music. Viewers know what actual hits sound like. We hear them, or heard them, on the radio and elsewhere all the time. Seeing actors try to re-create them is like watching actors try to re-create professional sports.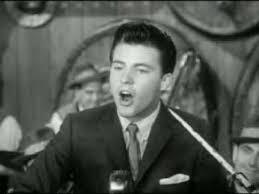 It can be done. In the early days of television, The Adventures of Ozzie and Harriet did it because their family included Ricky Nelson (above), who was scoring actual top-40 hits radio at the time. Today Empire does it by enlisting professional musicians and spending a lot of time on production.
Two, most viewers don't seem to be as interested in the music biz as the people who work in it, and the truth is, that happens with a lot of professions.
You could argue that's the reason we've never seen a lot of TV shows about media, for instance. People in it think it's endlessly fascinating. Only a handful of TV shows have made it feel that way to a larger audience.
It's hardly an accident, 70 years into this television thing, that producers of comedies and dramas turn year after year to the same core group of professions: law enforcement, medicine and the legal system.
Cops, doctors and lawyers don't guarantee a hit show. They just offer the best odds, because they can deliver a bottomless well of stories that engage viewers. Ask CBS, which has spent decades getting rich off them.
In the current age of TV drama, where some of the most successful shows have had the most unusual premises - Mad Men? Transparent? Orange Is the New Black? The Walking Dead? Mr. Robot? - it's heartening that HBO gave Vinyl a shot and FX let Denis Leary put on his rock 'n' roll shoes.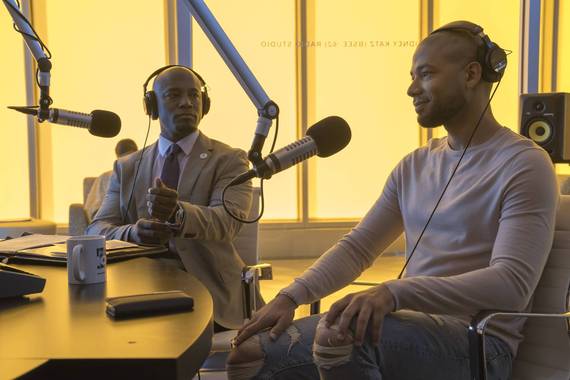 But most shows ultimately succeed or fail on how well they create a family, however crazy, unlikely, unhinged or unorthodox that family may be. Viewers want a core group like the one in Empire (above), whose lives, decisions and fate keeps them coming back to see what happens next.
For whatever reason, the music game has never consistently provided a framework within which that can happen. The demise of Vinyl, Roadies and S&D&R&R suggests the code remains to be cracked.
Calling all HuffPost superfans!
Sign up for membership to become a founding member and help shape HuffPost's next chapter