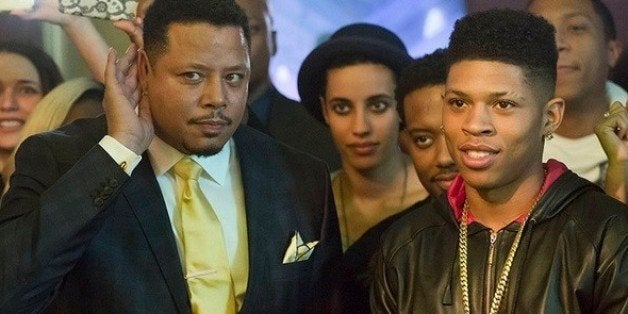 The Fox drama " Empire" reigned supreme Wednesday evening, capping off its breakout first season with a two-hour finale whose latter half drew 17.6 million viewers, according to Associated Press reports. That's about an 18 percent jump from the show's March 11 episode, which 14.9 million people watched. It's also the greatest number of people to watch the first-season finale of a TV drama since "Grey's Anatomy" in 2005.
Since its Jan. 7 debut, "Empire" has stirred up numerous conversations about show creators Lee Daniels and Danny Strong, and the ways in which they've addressed various topics -- some of them drawn from Daniels' own traumatic early life -- that often go unmentioned on black television.
"'Empire' is resisting the impulse to present the typical one-dimensional, stereotypical characters we have seen in the past around representations of African Americans," said Robin R. Means Coleman, an author and communications professor at the University of Michigan, told The Huffington Post.
"While some have noted that its attention to ALS and being bipolar is oversimplified, and that the 'homophobia-in-the-Black-community' narrative is a bit clichéd, that fact of the matter is that 'Empire' is a series that is 'going there,' on these important issues," Coleman continued. "More, these discussions reside right alongside other topics that have not typically been seen in a Black series, such as IPOs."
Even as ratings have soared over the course of the season's 12 episodes, critics have debated "Empire's" authenticity and its portrayal of African-Americans. Others have questioned whether the show is glorifying certain stereotypes that are often associated with inner-city black communities.
During a recent appearance on "Access Hollywood," Terrence Howard, who plays "Empire" patriarch Lucious Lyon, mentioned that he'd like to hear the show's characters use the n-word in the second season. Though the n-word is almost never heard on television today, it was heard on many popular black TV shows of earlier eras, including "Sanford and Son" and "The Jeffersons."
"I believe if we're gonna really tackle racism, if we're gonna tackle bigotry, if we're gonna tackle homophobia, we need to attack it dead on," Howard said on "Access Hollywood." "You don't just sit up, you know, 'let's give a little aspirin right here.' No, we need to take the sutures, open up the problem and reach in and grab it."
"And since [the n-word] is used in almost every conversation in most black neighborhoods, why is it that we don't hear it on TV anymore?" he continued. "Are white people afraid of it? Did they create the word? But if this is something that we use on a daily basis, then let's address what it really means."
Should a popular drama such as "Empire" incorporate the usage of the n-word in an effort to combat racism and maintain authenticity within the black community? According to a highly unscientific poll of HuffPost readers, the answer is no by a margin of almost 3 to 1.
"We are supposed to be in such progressive times as a nation and a culture, why do we have to retread to something that represents such a heinous part of our history," the entertainment journalist Karu F. Daniels told HuffPost in an email.

"Why does a fictitious prime time soap opera have to be 'that authentic'?" Daniels went on. "I think enough slurs have been used. They don't need any more. It's not a reality show. And it's not cable. We are talking about a primetime soap opera right? There are black people on 'The Young & The Restless' and 'The Bold & The Beautiful' -- some from humble backgrounds -- they don't use the n-word."
Besides "Empire's" eagerness to tackle explosive topics, another key part of the show's success has been Taraji P. Henson, who plays Lucious's ex-wife, Cookie. Henson has gained a cult following for her work on "Empire," which continues in the lineage of Shonda Rhimes' force-of-nature black leading ladies on "Scandal" and "How To Get Away With Murder." In fact, Strong recently entertained the idea of having "Scandal's" Olivia Pope (Kerry Washington) show up on a future episode of "Empire."
"I think television viewing audiences are seeing a surge in strong black female lead characters that haven't been seen for years on primetime television dramas. And that's a good thing," Daniels told HuffPost. "Shows such as 'Scandal' and 'Empire' and even 'Tyler Perry Presents The Haves And The Have Nots' are infectious, over-the-top soap operas that an underserved and virtually ignored demographic gravitate towards because they walk in the door knowing that it's fictitious entertainment as opposed to the over-produced, scripted schlock that reality TV has become."
"Cookie represents a hood-rat with a heart of gold who made many sacrifices to do what she thinks is right," Daniels continued. "She's not perfect and polished and doesn't try to be. But she, surprisingly, can be the moral center of the show."
"Olivia is more aspirational to some. She has the pedigree and all of the sophistication we haven't seen in primetime television since Diahann Carroll was on 'Dynasty' 30 years ago," he added. "But she is flawed when it comes to matters of the heart, having an affair with a married man. And because of those types of imperfections, it humanizes her in a way that is relatable to many."
Before You Go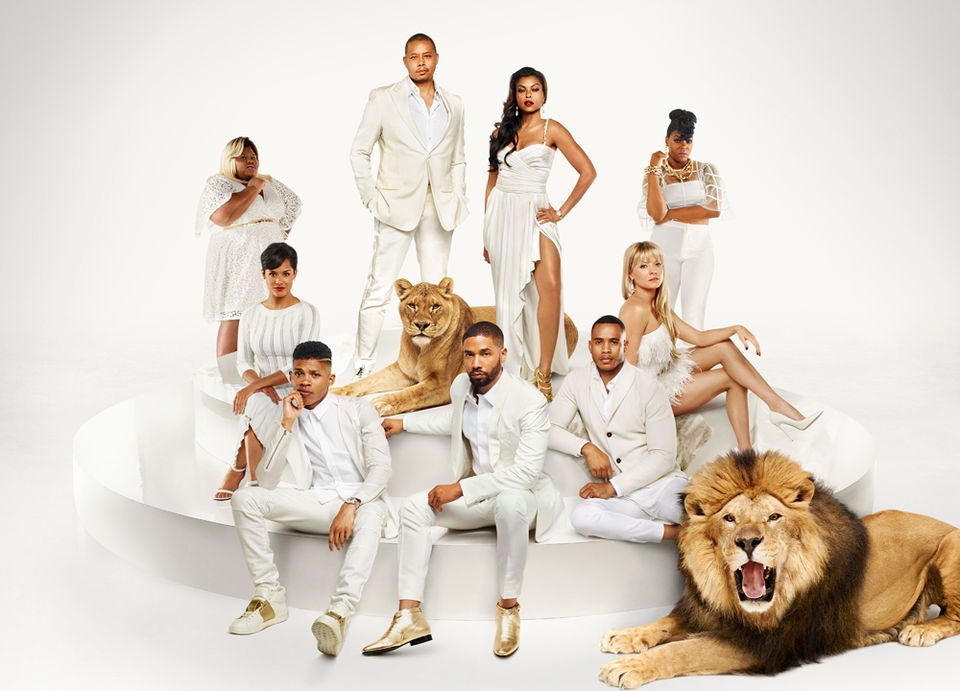 Fox's Empire
Popular in the Community