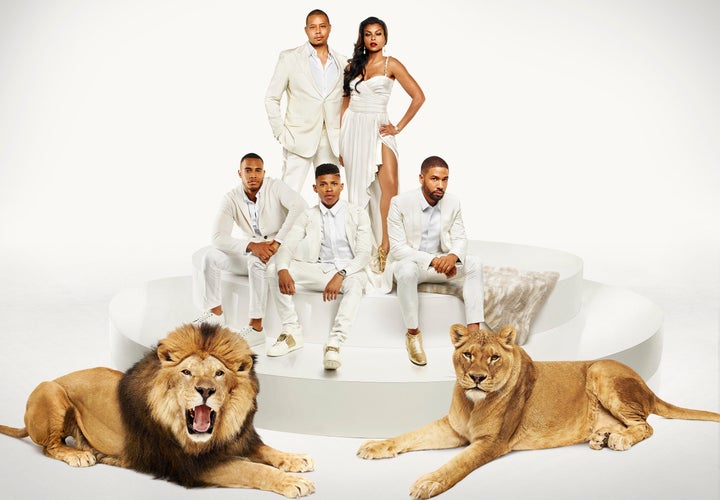 In its second season, "Empire's" stilettos are sharper, its gloss is glossier and its enjoyably soapy turns are even larger than life, if that's possible.
In the show's first season, which occasionally had trouble sustaining momentum, two things could always be counted on: Taraji P. Henson would enliven any scene she was in and find notes, colors and shadings that elevated Cookie Lyon into the pantheon of legendary nighttime soap divas. In the last few seasons, most of the one-hour dramas on the broadcast networks have been instantly forgettable, but "Empire" certainly wasn't, and in Season 1, a large part of its success rested at the impeccably shod feet of Henson.
Cookie is a force of nature, and in anyone else's hands, she could have easily been all but impossible to take; the ways she charges into rooms, talks over and past people and helicopters over her sons allow viewers to easily understand why members of the Lyon family are so fractured and fractious yet unable to let go of each other. While rocking the most terrific array of fabulous high-end fashion anywhere on TV (only Gina Torres on "Suits" comes close to giving Cookie a run for her couture money), Henson never allows the "Empire" matriarch to slide into caricature or camp. She finds the humor, the self-awareness and the wounded center wrapped up inside Cookie's unstoppable drive, and Henson's performance remains one of the most enlivening things anywhere on television.
In Season 1, the other "Empire" certainty was that scenes between Henson and Terrence Howard would usually crackle with life; Henson and Howard, who plays entertainment mogul Lucious Lyon, share a palpable chemistry, which can't always be said about some of the other relationship dynamics on the show (and Howard can sometimes seem adrift when Henson is not his scene partner). In any drama with multiple storylines, some are going to sing more than others, and I remain far more intrigued by the king and queen of the Lyon dynasty than in some of the subplots starring the children, employees and acolytes that surround them.
This season and last, it is occasionally poignant to see Andre, the dutiful son, continually beg for his father's approval only to be brushed aside, but he and his wife are among the most underwhelming characters on the show. That said, on one level it's a rather amusing reversal of how things usually work on television to see that a show's token white character, in this case Andre's wife, Rhonda, is written pretty blandly.
On occasion, "Empire's" dialogue is wooden, the season premiere's pace alternates between too slack and too rushed, and the new characters played by Chris Rock and Marisa Tomei don't quite come together coherently, but these are minor complaints. "Empire" does all the things a soap is supposed to do: It delivers glitz, bitchy bon mots, occasional moments of real emotion and an ever-changing array of canny alliances, strange bedfellows and operatic moments (the music cues that feel like outtakes from the "Dynasty" soundtrack are a minor but highly enjoyable element of the show). These days, it's more able to smoothly modulate between big moments and small, "acoustic" scenes, so to speak, and those quieter dialogue scenes are definitely necessary: They allow the characters room to breathe and the grander moments to pop.
And of course, at the moment, there's certainly no show aside from "Downton Abbey" that is better able to pull off party scenes in which characters get up in each other's faces with cutting remarks. As is the case on the PBS costume drama, the general nature of the disputes on "Empire" doesn't really change much, but the energy and flair of the first three episodes of the second season make any repetition easy to take.
"Empire" is a show that now and then appears to be on the verge of flying apart; one hour of television can barely contain how much is going on and the collisions of so many big personalities. The good news is that the characters are developed enough to ground the storytelling even more so than they did a year ago. Jamal (Jussie Smollett) in particular has emerged as a more complex figure; he's a soulful artist who's willing to get his hands dirty in the family business, a yearning lover who nevertheless is capable of treating his boyfriend like a pesky employee. This season, Andre Royo is terrific in a guest-starring role as a slick lawyer who helps Lucious Lyon with his legal problems, Chris "Ludacris" Bridges is also very good as a corrupt prison guard, and though the cameos from famous people are occasionally distracting, they tend to fly by pretty quickly.
However it plays out on an episodic or seasonal level, there's something bigger at work with "Empire," which, like "Straight Outta Compton," told the story of black characters from their perspective and found a huge audience willing to go on that ride. (Fun fact: For five weeks in a row this summer, films starring black characters led the pack at the box office).
For too long, the idea of "diversity" on TV has meant hiring one or two writers of color (usually at a junior level), or perhaps sliding one non-white character into an otherwise formulaic show with a mostly white cast. The wild success of "Empire," which saw its ratings grow week by jaw-dropping week last fall, constitutes one more argument against the notion that timid imitation, monochromatic casting and continually going to the same writer/producer wells are the surest routes to success in an age of wall-to-wall TV saturation.
"Empire" has what "Girls" and "True Detective" and "Lost" and "Glee" have -- a sure, strong point of view and a world that is so distinctive and so deeply known by its writers, cast and creators that the end product, even when flawed, is impossible to ignore. "Empire" isn't the product of some network honcho begrudgingly ticking a "diversity" box: It is the result of opening the door to the kind of voices that TV has too often ignored, belittled or marginalized.
Sure seems like that worked out OK.
Thanks to the quirks of TV's development calendar, the real reverberations of "Empire," which was created by Lee Daniels and Danny Strong and which has a woman (Ilene Chaiken) as showrunner, won't be felt on the broadcast networks' programming until next season, although it has already had a strong and welcome influence on casting. But it's hard not to wonder what lesson the big four networks will take away from the show's success. Will they just make more shows about music dynasties? Will they just make more nighttime soaps like ABC's forgettable "Blood & Oil"? Or will they allow men and women of color to take real chances and tell distinctive stories?
Every TV creator, of course, should get that chance, but here is a fact that puts the success of "Empire" and the pop-culture dominance of the ShondaLand hit factory in context: According to the Writers Guild, in the 2013-2014 TV season, 5.5 percent of the individuals with the title "executive producer" were non-white. That number represents a decrease from the 2011-2012 season.
"Empire's" blockbuster status, Viola Davis' much-deserved Emmy win, the way audiences embraced "Fresh Off the Boat" and "Black-ish": Of course these developments matter. But we'll soon find out if the TV machine as a whole is truly willing to change.
Until then, as it did last season, "Empire" will continue to make most of the broadcast network's offerings look even more pallid than they already are.
"Empire" returns 9 p.m. ET Wednesday on Fox.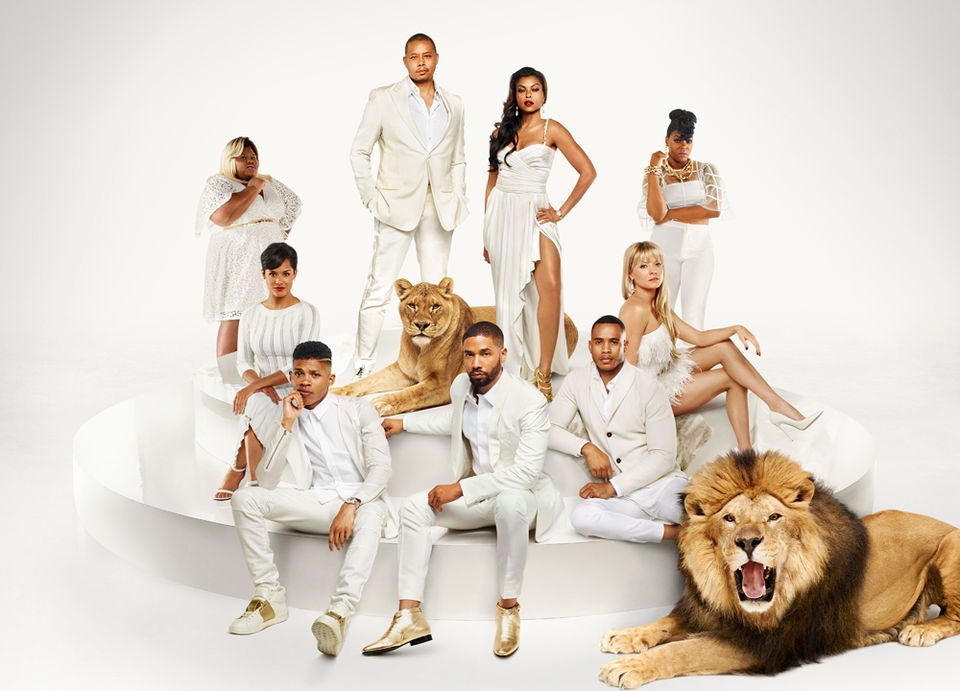 Fox's Empire
For a constant stream of entertainment news and discussion, follow HuffPost Entertainment on Viber.
Popular in the Community