Cecil the lion, a majestic black-maned beast who once roamed the woodlands of Zimbabwe's Hwange, was found dead last month on the outskirts of the national park. He had been killed by an American dentist for tens of thousands of dollars, then skinned and beheaded for a hunting trophy.
Cecil's death has sparked outrage worldwide, as people everywhere lament the damage that humans continue to inflict on the populations of not just lions, but the planet's many endangered creatures. On Saturday night, the Empire State Building served as a timely, sky-high reminder of this devastating impact, as images and video of threatened animals were projected onto the façade of the iconic New York City skyscraper.
Cecil was one of the animals featured.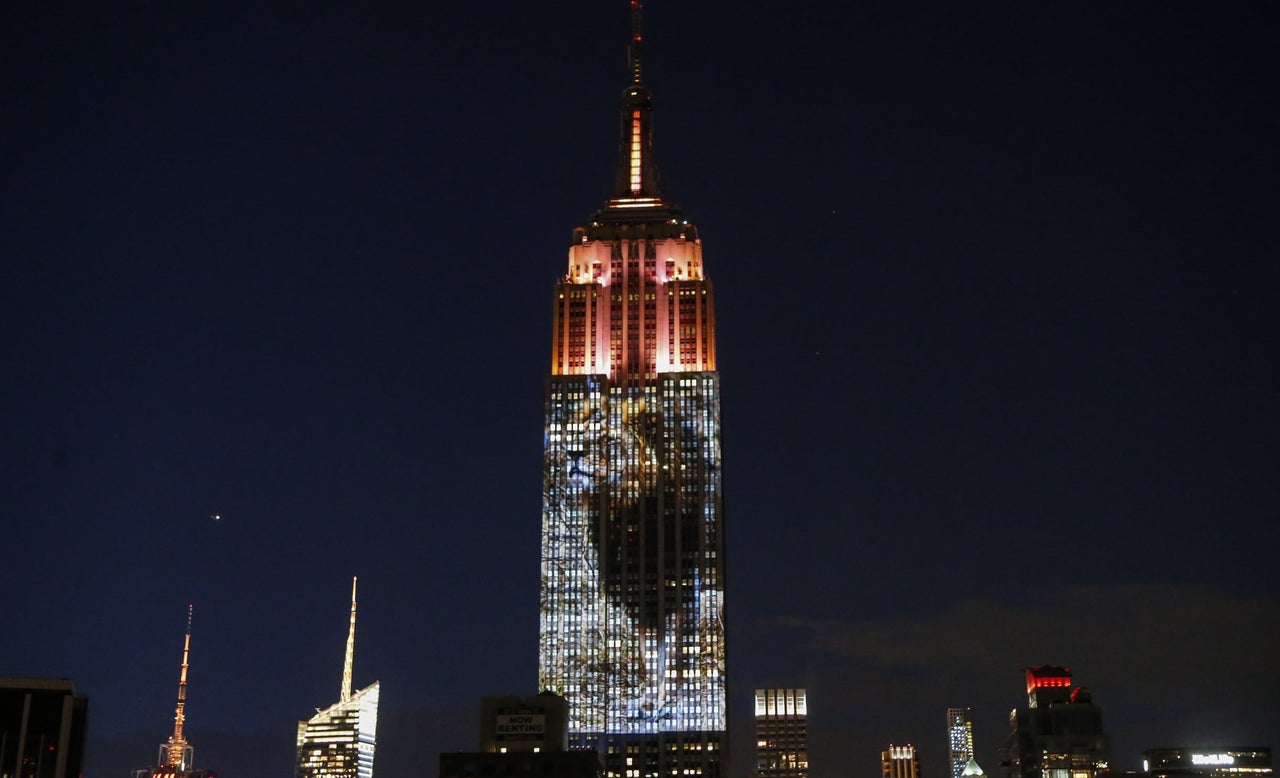 For three hours, "insects, sea creatures, mammals, and birds crawled, swam, and flew over" the Empire State Building "as spectators 'oohed' and 'awed,'" said The Verge. Snow leopards, tigers, lemurs, and manta rays were among the creatures on display.
"I'm hoping with this film and this event, we can raise awareness and start a movement," the film's director Louie Psihoyos (of "The Cove" fame) told The Verge.
In total, 160 species were featured on the skyscraper. The New York Times says the production cost $1 million.
Scroll down to see more pictures from the event: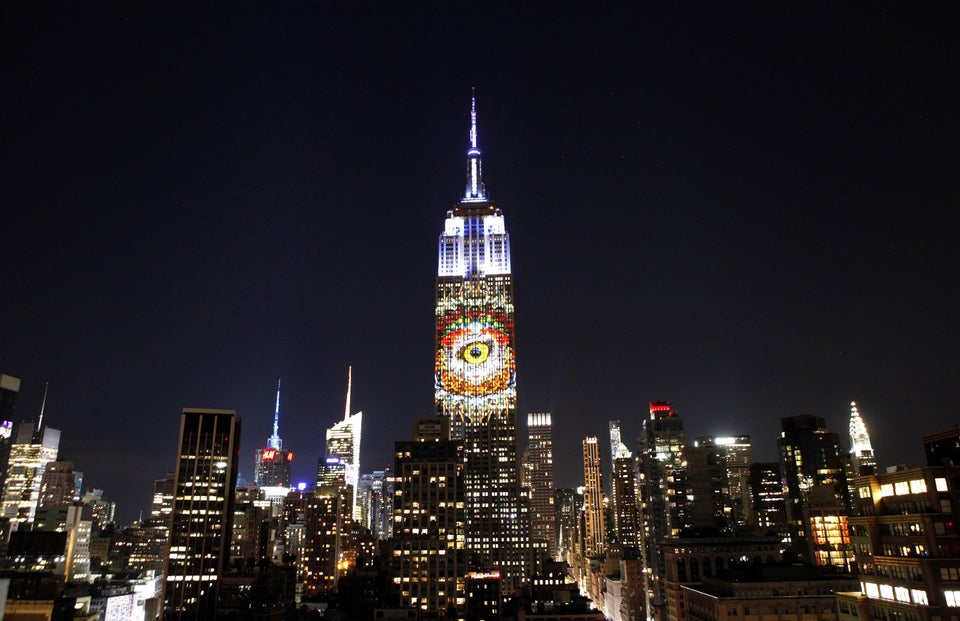 KENA BETANCUR via Getty Images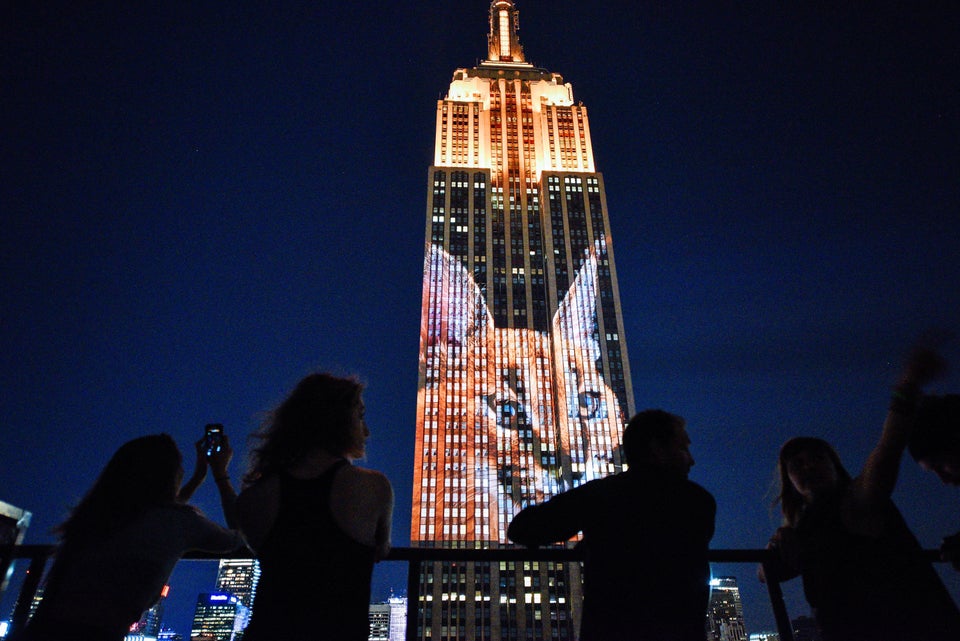 Grant Lamos IV via Getty Images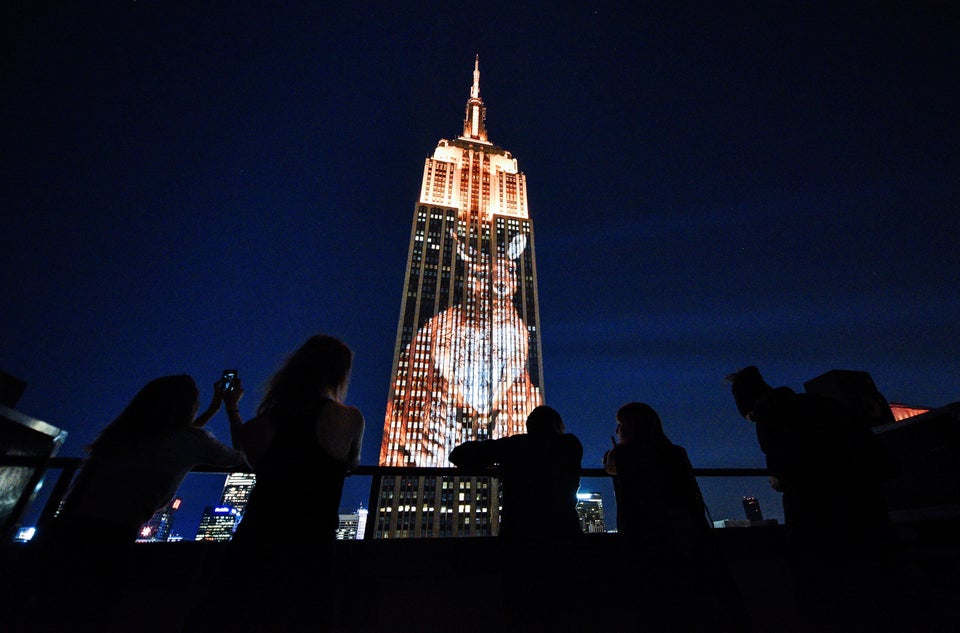 Grant Lamos IV via Getty Images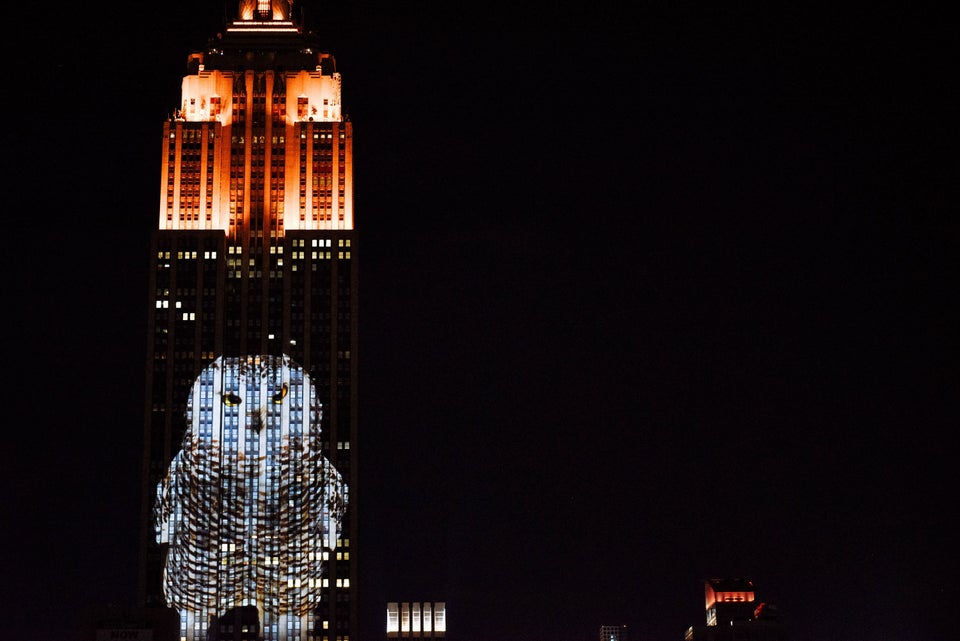 Grant Lamos IV via Getty Images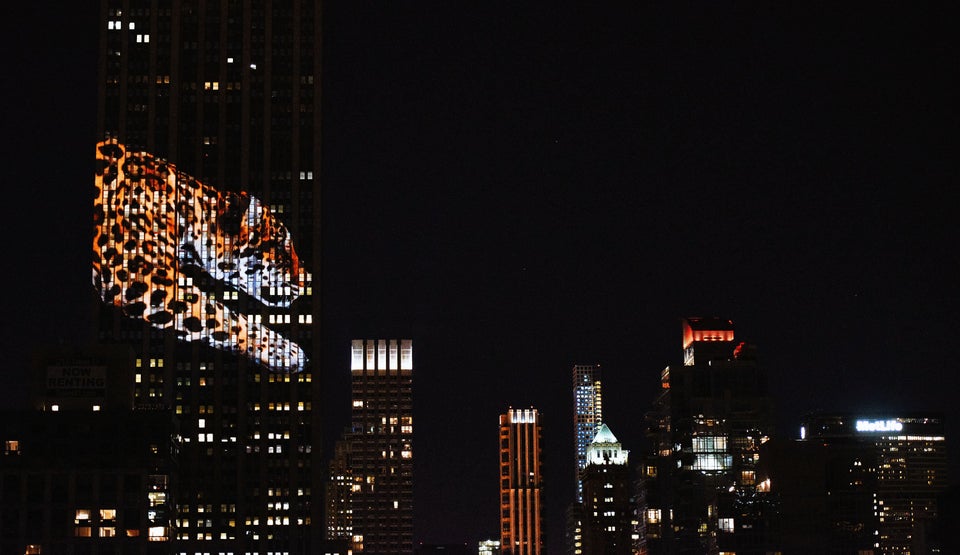 Grant Lamos IV via Getty Images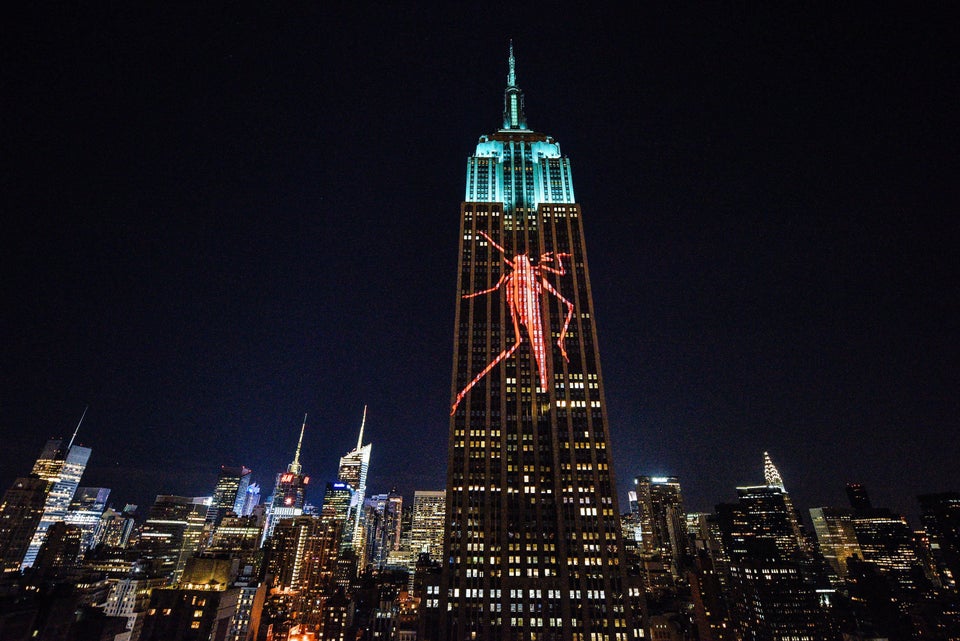 Grant Lamos IV via Getty Images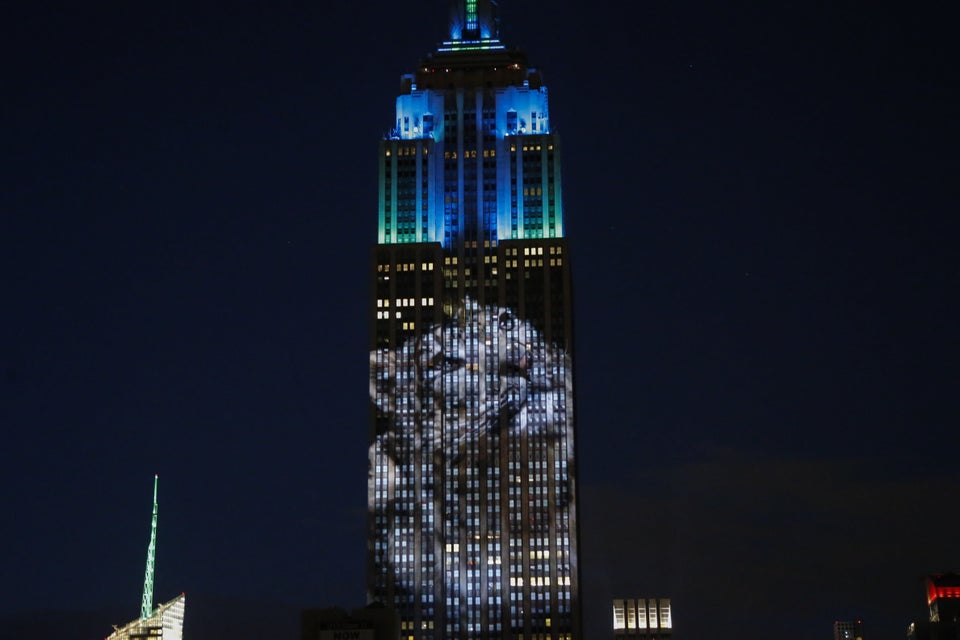 KENA BETANCUR via Getty Images
Related
Popular in the Community