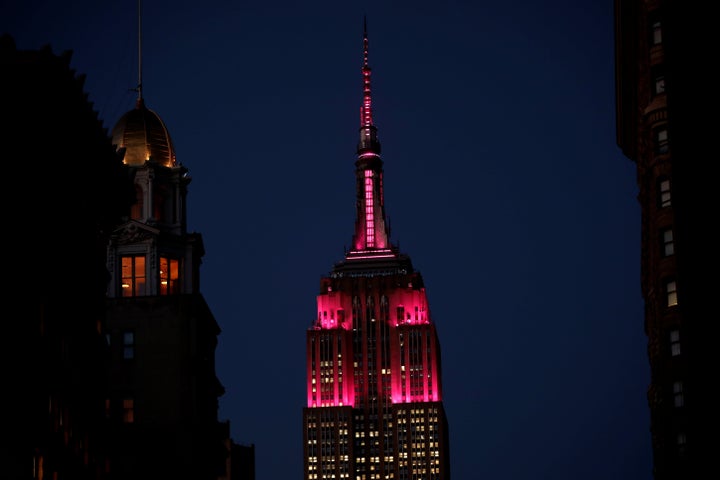 And as the sun set over the marching in New York City, the Empire State Building stood tall and vibrant pink.
The magenta lights on New York City's second tallest building were chosen to honor International Women's Day and to show the Empire State Building's solidarity with HeForShe, a United Nations-sponsored campaign aimed at encouraging men to commit to gender equality.
And when the bright color flashed on during sunset, women's rights activists on the ground welcomed the show of solidarity.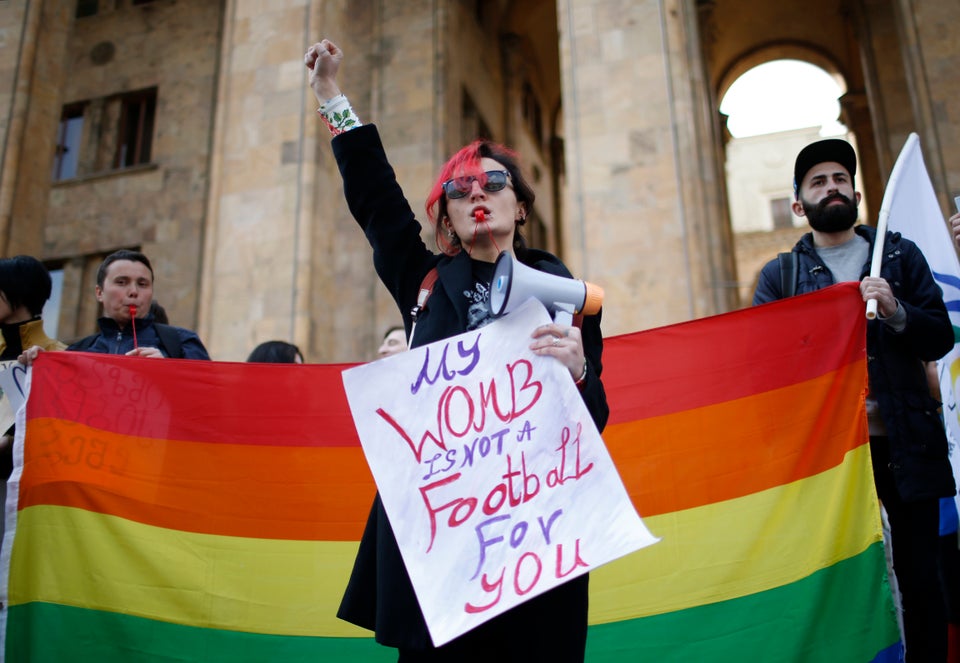 2017 International Women's Day Around The World