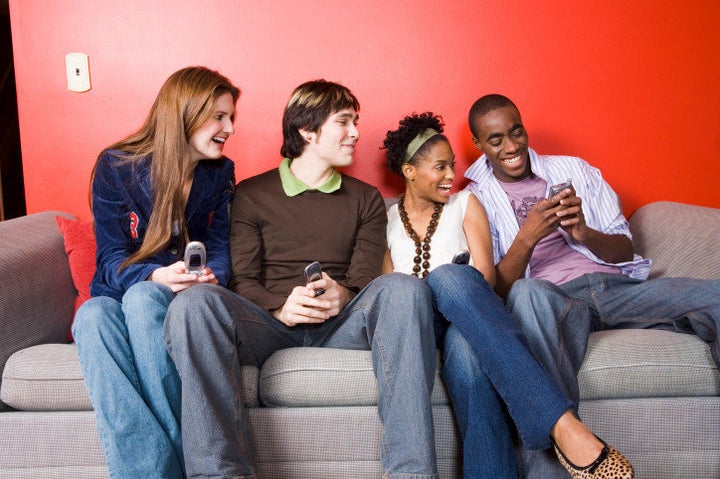 Do mobile devices make your employees more productive or give them an excuse to goof off all day? Would a glass of wine at lunch make them happier? And is FarmVille just an annoying Facebook popup or a brilliant marketing tool? Here's a closer look at some of the latest small-business surveys.
Do you really know what your employees are doing with their smartphones, tablets and other mobile devices at work? A Harris Interactive survey, commissioned by video support provider Qumu, polled 2,500 Americans about what they think people are doing on their mobile devices at work that they wouldn't do on their work computers. The suspected activities included:
Looking for another job: 52 percent
Visiting an online dating website: 47 percent
Researching an STD: 37 percent
Shopping for lingerie: 33 percent
Investigating plastic surgery: 20 percent
The survey also uncovered the top ways people assume their coworkers are sneaking peeks at their mobile devices at work, including:
Hiding their mobile devices under the table: 47 percent
Going to the restroom (or pretending to): 42 percent
Hiding their mobile devices in their folders, notebooks or papers: 35 percent
Pretending to tie their shoes: 9 percent
Creating a distraction: 8 percent
And 64 percent actually admit to "watching online videos," which I'm assuming are not all from the Disney Channel.
American workers are twice as likely as their Italian counterparts to say they're "very stressed," according to a survey by Italian beer company Birra Moretti. Maybe that's because, as the study found, fewer than 20 percent of us actually use our full lunch hour, while 100 percent of Italians do so.
Not only are Italians eating their lunch, they're truly enjoying it. Nearly half (48 percent) of Italians were "inclined" to order alcoholic beverages at lunch. In contrast, just 20 percent of Americans were similarly "inclined." Wanna bet they're also the ones who take their full lunch hour?
How can your small business take advantage of this ripe audience? Don't worry about developing your own game -- instead, jump on the bandwagon of the existing ones with a big fan base. You might try offering currency in the games as a prize for contests or a reward when customers take actions such as liking you on Facebook or signing up for a newsletter.
Admit it, you know how addictive these games can be. You might as well profit while you're playing -- er, doing your "research."
Related
Popular in the Community