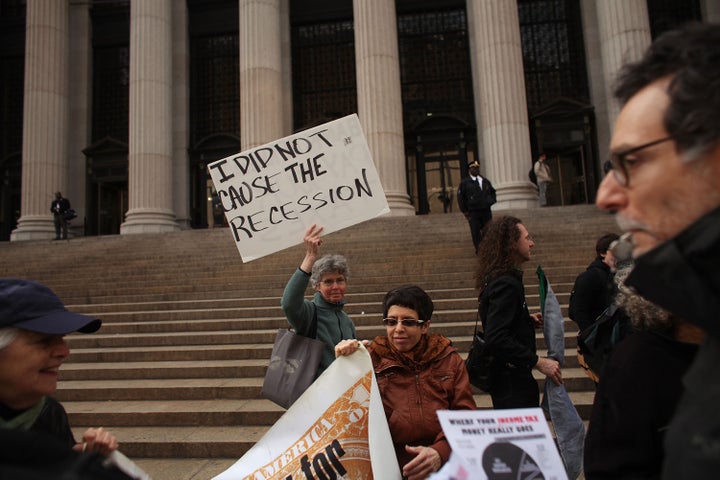 Profits per employee have gone up for the second year in a row, according to a study by the financial analysis company Sageworks, suggesting that companies continue to get more out of their employees as they slash their payrolls in an effort to get leaner. The findings also suggest that profits have been rising despite the lack of a corresponding increase in wages.
The private companies surveyed by Sageworks reported that their profits per employee climbed to $15,278.72 in 2011 from $12,488.02 in 2010, a rise of about 22 percent for the year. The figures for 2010, in turn, represented an increase of about 24 percent from the 2009 profits per employee, which were $10,045.56.
The rise in profits per employee indicates that companies are finding ways to maximize the efforts of their workers. Layoffs climbed to a 16-month high in July, according to an analysis by the firm Challenger, Gray & Christmas, and employers have eliminated 312,220 jobs so far this year.
That rise in profits was made possible, in part, by employers doing more with less -- asking more of their remaining employees even as payrolls shrank. But the result may be a workforce
that's increasingly ill-equipped to meet the demands placed on it, as Mother Jones detailed in a recent story about overtaxed employees. The U.S. economy recovered in 2010 to an extent not seen in most other G7 countries, Mother Jones notes, but those gains didn't translate into many benefits for the workforce: layoffs were greater in number, and re-hirings smaller, than in any other country.
The past two quarters have seen modest declines in productivity, according to the Labor Department -- a drop of 0.6 percent in the first quarter, followed by a drop of 0.3 percent in the second. Such a shift could be bad news for the unemployed: If corporate profits suffer as a result of falling productivity, employers could be less likely to hire new workers.
On the other hand, the rising profits per employee figures could also bode ill for hiring, as Sageworks notes in its recent analysis. With companies continuing to get higher profits out of their employees, they may not have an incentive to hire more workers until the economy improves.
The Sageworks study compiles data provided by finance professionals, according to the Wall Street Journal. A call to Sageworks seeking more information about the methodology used to conduct the profits-per-employee study was not returned.
Related
Popular in the Community