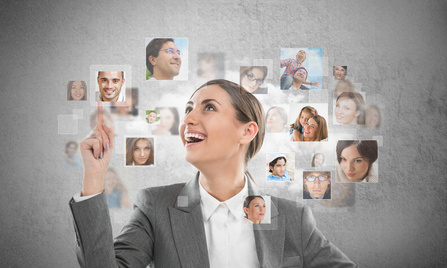 If you've ever tried to recruit a new employee for your small business, you know how challenging the process can be. You have to find the right person at the right time, and offer him or her a desirable employment package.
Contrary to popular belief, a high salary isn't always the deciding factor for a job candidate. In fact, a CareerBuilder survey revealed that a flexible schedule, making a difference, challenging work, and working from home are other top considerations.
This is good news for small businesses, which don't always have the financial resources to pay employees the salary they may be able to find with a larger company. Instead of competing on salary, you can compete on the many other advantages of working for a small business. Keep the following employee recruitment strategies in mind when it's time to fill your next open position.
Play Up the Perks
First of all, it's important to remember that many people prefer to work for small businesses. As long as you can demonstrate the other benefits of working for you, wooing them away from an opportunity with a larger corporation may not be as difficult as you think. Top talent, especially those who have worked for large companies in the past, appreciate small business culture. It's typically:
Less bureaucratic. Less is definitely more when it comes to bureaucracy. The gap between leadership and employees isn't as wide at small companies, so employees don't feel as if their voices won't be heard. As a result, communication is better and the business can move forward faster.
More challenging. Fewer resources at small businesses means employees get to do many different things. They don't have to be pigeon-holed in a specific position with the same tasks day after day. Use this job diversity as another employee recruitment strategy to attract people who get bored easily and want to contribute to the success of the business in different ways.
More flexible. Small businesses are generally able to offer flexible work schedules, which can dramatically improve an employee's work/life balance. This can include everything from allowing employees to start work later or work from home one day a week. The result? Happier employees, which, in turn, leads to higher retention rates.
Less confining. Small businesses--at least those that are growing--usually offer employees more opportunities for advancement. A smaller salary today may be acceptable when they know they can achieve a larger payday down the road when they take on more responsibilities.
Employee Recruitment Strategies That Work For Small Businesses
In addition to offering the most competitive salary as your budget will allow, from a financial perspective you can also entice candidates with:
An incentive program: Let them know you reward employees for exemplary performance. The more they deliver, the more they can make. Incentive programs give prospective employees something to look forward to and know that their contributions will be recognized.
A profit sharing program: Give employees a stake in your success. One of the common complaints employees have with large corporations is that the people at the top are the only ones getting rich. Although you can't promise riches, you can promise that everyone will reap the benefits of your small business' success.
A signing bonus: Offering a signing bonus is another effective employee recruitment strategy, but you have to keep two things in mind: 1) The signing bonus has to be large enough to matter to the candidate, but not so large that it defeats the purpose and breaks the bank, and 2) It has to be contingent upon being employed by your business for a specific amount of time. The last thing you want to do is pay a signing bonus and then see them move on after one month of employment.
What About Retention?
Even if you manage to attract and hire the top talent, you still need to work hard to keep them. With industries becoming more competitive every day, you simply can't afford to lose the best employees to a company with better benefits--both from a financial and lifestyle perspective.
Also, remember that employee retention starts from the second you hire an employee. Whatever you do, don't wait until they're halfway out the door to try to please them. Show your employees you appreciate them from day one, and give them the tools they need to make both themselves and your business successful.
Margaret Jacoby, SPHR, is the founder and president of MJ Management Solutions, a human resources consulting firm that provides small businesses with a wide range of virtual and onsite HR solutions to meet their immediate and long-term needs. From ensuring legal compliance to writing customized employee handbooks to conducting sexual harassment training, businesses depend on our expertise and cost-effective human resources services to help them thrive. This article first appeared on the MJ Management Solutions blog.
Calling all HuffPost superfans!
Sign up for membership to become a founding member and help shape HuffPost's next chapter