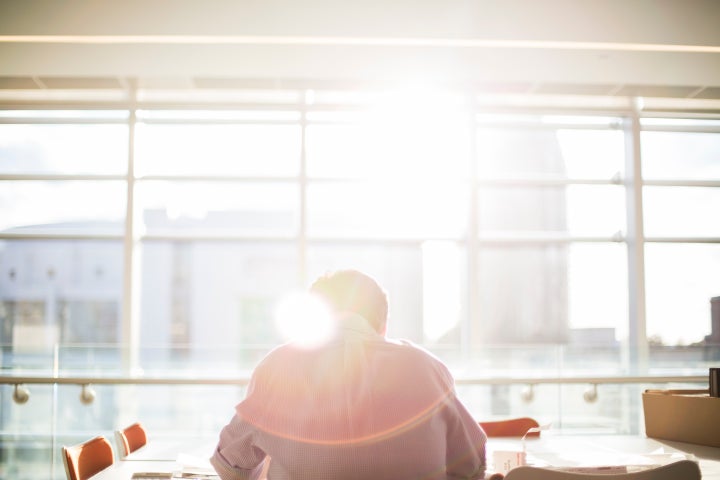 A decade ago, people thought employee well-being was fluff. I should know — investors literally laughed at me when I discussed the topic with them before starting Limeade.
Fast forward 10 years. Now it's hard to ignore the mountain of science on the benefits of employee well-being — or the estimated $6 billion corporate wellness industry. Even so, leaders still tend to look at well-being in terms of ROI through healthcare cost reduction. Organizations looking through this lens are missing the point — and potentially missing out on better business results.
We know well-being is hard to measure, but it's not impossible. You can connect employee well-being very linearly to real business results. That's why well-being should be a business KPI. My vision is that one day every CEO will track employee well-being alongside metrics like sales, market share and customer satisfaction.
The power of employee well-being A 2015 survey of nearly 2,000 U.S. employees found that respondents were 38 percent more engaged and 18 percent more likely to go the extra mile when they felt their employers cared about their well-being. Employees were also 28 percent more likely to recommend their workplace to others.
Employees with higher well-being lead to a multitude of positive business benefits. But leadership teams are reluctant to track the impact. In fact, only 6 percent of CFOs surveyed by the Integrated Benefits Institute said their companies assess the ROI of their benefits in general. And it's no wonder. Measuring ROI — of wellness programs, of employee engagement, of anything — is no easy feat.
Tackle the measurement challenge What metrics should your organization track? The answer: It depends on what matters to your business. You might choose to monitor metrics around employee engagement, job performance, sales or employee turnover. The best employee well-being programs align directly to the business goals and strategy – and vary by industry.
For example, The Board of Pensions of the Presbyterian Church (U.S.A.) aims to support the spiritual lives of its congregations and its 12,000 participating pastors and church workers. In addition to focusing on physical, emotional, and financial well-being, its employee well-being initiative also includes strong spiritual and vocational components to help it achieve its goals.
Diving into turnover In most cases, employee turnover has a negative business impact. According to the Center for American Progress, businesses spend about one-fifth of an employee's annual salary to replace that employee. Other researchers estimate the cost is between 90 and 200 percent of an employee's salary.
The Limeade Institute recently explored the connection between turnover and well-being program participation. An analysis of 2015 well-being program data from more than 500,000 employees, who came from U.S.-based employers ranging from 1,000–20,000 employees in healthcare, retail and technology sectors found:
Turnover rates were four times higher among employees who weren't registered for a well-being program compared to registered employees
Turnover rates were two times higher among employees with low levels of participation vs. employees with high levels of participation in the well-being program
Josh Lipscomb, Director of Total Rewards & Talent Analytics at Brinker International, parent company of Chili's and Maggiano's restaurants says, "Monitoring and understanding turnover across our 1,000 restaurants is complicated but critical to business success. Turnover in the restaurant industry is a huge challenge so it's invaluable to see a correlation between lower turnover and people who participate [in the well-being program]."
Recent research from Aberdeen echoes these findings: Best-in-Class companies find that the availability of employee wellness resources improves employee retention.
Although this data doesn't reveal why employees may leave, it illustrates the importance of understanding the role of employee well-being in keeping people engaged and committed. And why the C-suite can't afford to ignore employee well-being.
It doesn't have to stop there. With the right tools and metrics, you can dig deeper into data to identify potential turnover trends in your organization. You can predict future turnover and boost employee programs to ensure employees get the well-being support they need before it's too late.
Expanding the impact Industry-specific goals like spiritual health or broad-based outcomes like lower turnover are just two examples of business metrics impacted by employee well-being. Think about the impact that employees with high well-being have on productivity and engagement. Work in retail? Look at customer satisfaction and same-store sales. Work in a hospital? What about patient health?
Measuring this may require data input from teams outside of HR. And that's OK. In fact, working cross-functionally can help you make the case that employees with high well-being are vital for the whole company.
Thinking about well-being data holistically demonstrates the value of employee well-being and gives you actionable insights to help you continually improve the employee experience. Your people are what it's really about.
So, think of your business. What key business metrics is your company already tracking? How does your employee well-being program support those goals? And how are you measuring the impact?
Popular in the Community