Even if this iteration of a so-called replacement for Obamacare goes nowhere in Congress, the employer health care provision could creep back into a final version. This has barely been mentioned so far in the heated conversation about the Republican plan. But it's worth examining, because it could cause a sea change in how the nation's health care delivery system operates, according to industry experts.
The nonpartisan Congressional Budget Office estimates that in 2016, about 155 million people (or about 57 percent of the population under age 65) got health coverage through their job, or a family member's job. That's an awful lot of us.
Most people just assume that companies don't need to be told to give their workers health insurance ― they are motivated by tax incentives and a desire to attract the best talent. And, as many point out, employers were offering health benefits voluntarily long before Obamacare made it a mandate. Why would they change just because Republicans remove the requirement?
Because it costs too much.
Those who study corporate benefits say that health insurance as an employee perk has been on the decline for years, with companies shifting more of the cost onto workers. This trend could accelerate by removing Obamacare's mandate. The underlying cause is that health care costs have been rising. With higher costs come higher insurance premiums.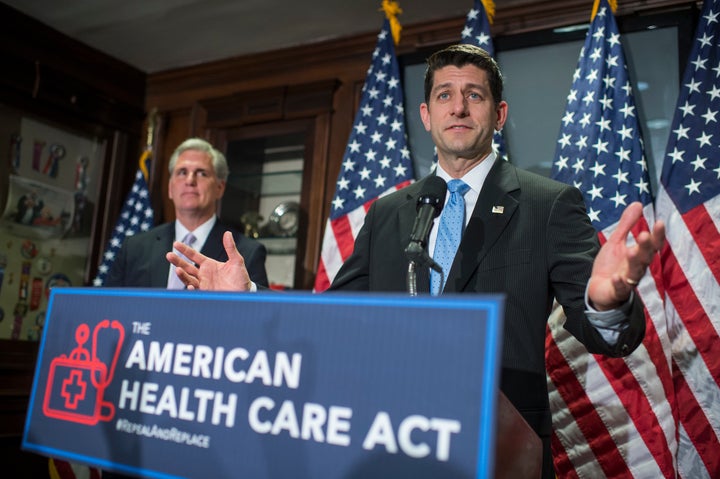 Like most things involving the government's efforts to shape health insurance, there's more than one way to look at employer-sponsored health care. Eliminating the mandate may herald the end of work-based health coverage. Or not. And even if companies opt against providing insurance, that may turn out to be great for workers, if employers replace it with a tax-free stipend that employees can use to shop for benefits on their own.
Here are two ways to look at the future of employer-sponsored health insurance:
1. Employer-sponsored health benefits are already on the decline, and employees might be better off shopping for themselves in the open market.
Removing the mandate is a very big deal, said Rick Lindquist, co-author of The End of Employer-Provided Health Insurance and CEO of Zane Benefits, which assists small companies in providing benefits packages to employees. No longer requiring companies to provide insurance would be the beginning of the end of health coverage tethered to our jobs, he told HuffPost.
Smaller companies that aren't required by the ACA to offer insurance ― those with fewer than 50 employees ― have also stopped offering health coverage. Coverage rates fell 17 percent, to 52.4 percent during the same period. It's just too expensive, they say. Lindquist said he expects larger companies to follow suit as health care costs continue rising.
Even if the mandate remained, employers find it increasingly enticing to ignore. It's cheaper to pay the fine for not providing coverage than it is to follow the law and provide health benefits, Lindquist said.
Ezekiel J. Emanuel, an architect of the Affordable Care Act, shares the view that employer-provided health coverage is doomed. Emanuel, an oncologist, medical ethicist and academic, was a health policy adviser to the Obama administration. He predicted a few years ago that by 2025, "fewer than 20 percent of workers in the private sector will receive traditional employer-sponsored health insurance."
Lindquist sees no downside to shifting health insurance away from our jobs. The big losers under such a plan, he said, would be the middlemen ― insurance brokers who arrange plans for companies.
"They don't like it," he said.
The National Association of Health Underwriters ― the group that represents those brokers ― notes on its website that the employer-based system is "highly efficient at providing American workers and their families with affordable coverage options through group purchasing." Without it, the group says, workers would likely lose a powerful advocate ― their employer ― in coverage disputes.
2. Workers like their job-based health care, and who better to negotiate for good coverage and the lowest costs than a big company?
The Kaiser Family Foundation says employer-sponsored coverage grew to its current dominance because of the tax advantages employers get for providing these plans. That makes providing health coverage cheaper for the company than increasing wages. Plus, a strong health care package is an enticement in recruiting and retaining talent.
But even greater affection for the practice may come from employees. Mercer's Inside Employees' Minds Survey in 2015 found that 89 percent of employees regarded health coverage as important as a salary, said Joe Kra, partner and senior health consultant for the global consulting firm.
"Employers will continue to respond to cost pressures and look for creative approaches to control cost," Kra said.
That means companies probably will continue to shift more costs onto workers. Even though the Obamacare penalty for not providing coverage was less than the cost of providing it, only 15 percent of employers with up to 499 employees, and just 2 percent of employers with 500 or more workers, said in 2016 that they were likely to terminate coverage within the next five years.
So, if the mandate goes away, Kra said he's not really concerned that employer-provided coverage will end.
Nor is Lydia Frank, vice president at PayScale, a compensation data and software company. She told HuffPost that top companies understand that they "need to pay with purpose" if they want to keep top-performing employees. Providing health benefits is an important component of the overall package, she said.
With the GOP plan under fire and revisions likely, it behooves those who get health coverage from their jobs to pay attention to what could be waiting for them: a boon or a boogeyman.
Related
Before You Go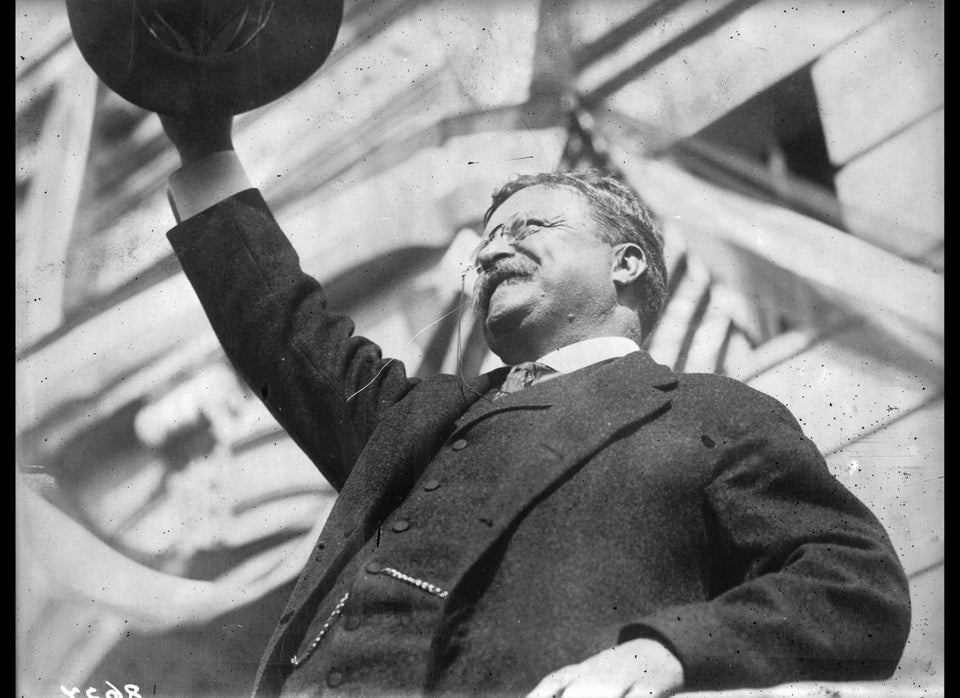 Health Care Reform Efforts In U.S. History