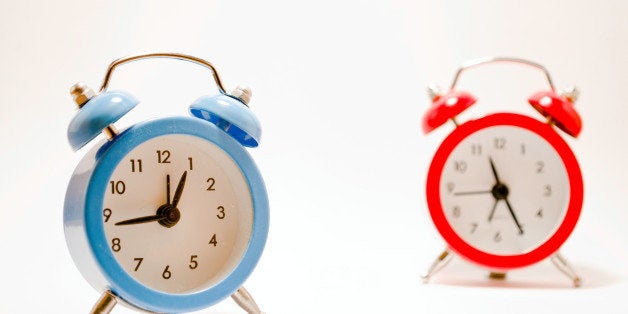 Here's one more good reason why employers should focus right now on developing women leaders and giving them more career development opportunities:
If they don't, there's a good chance they'll lose more women (and men) employees in the coming year.
With the economy growing and millennials coming of age, more than a third of employees in the U.S. workforce are looking for a new job, according to a just-released survey from human resource software company Saba Software. You can see details here.
The 36 percent of workers who are currently looking for a new job with a new year includes women who probably aren't getting the leadership opportunities they think they deserve, the poll indicates.
60 percent of women surveyed said they feel they're already leaders, based on their participation in the business;
49 percent of women surveyed said they expect their company to play an active role in their individual career options;
59 percent of women and men who are currently looking for a new job have been in their current position for less than five years.
What's important for businesses to remember is that creating more opportunities for women (and men) in their companies isn't just the right thing to do. It's also important for the bottom line.
The typical cost to a company to replace an employee is about 20 percent of the employee's annual salary, according a study by the Center for American Progress. That means it costs a company about $10,000 to replace an employee who makes $50,000 a year.
Simple programs that support women employees -- programs such as flexible work schedules and family leave; mentoring and coaching programs; clear paths to advancement -- can be much cheaper.
In addition to saving money, keeping workers content and on board with career growth opportunities such as these make for better, happier and more productive employees.
It's clear that smart companies need to double-down and invest in employees at all levels who they know are critical to the success of their business," said Emily He, chief marketing officer of Saba Software. "Organizations who don't get in front of this -- now -- do so at the peril of year-end earnings and growth.
The No. 1 reason why employees said they wanted to change jobs was for career growth opportunities, according to the online survey of more than 2,000 adults conducted by Harris Poll on behalf of Saba Software. If employees don't see good job opportunities ahead, they'll likely look elsewhere. And at a time when employers are hiring again and businesses are growing, they'll likely find those opportunities elsewhere.
It's especially important for companies to create career growth opportunities for women employees because the costs of losing women -- especially in senior management positions, where women are very much in the minority -- can be higher than the costs of losing a man.
When a woman leaves a company -- especially at the senior management level -- it hurts in myriad ways. There are the costs of replacing her, just like any other employee. There is also is the loss of diversity: Diversity in decision-making; in creativity; in ideas. Ultimately, these losses result in a financial impact to a company.
So Corporate America take note:
2015 may be your wake-up call to do a better job of retaining workers -- especially women -- if you want to protect your company's bottom line, its growth prospects and its future.
Calling all HuffPost superfans!
Sign up for membership to become a founding member and help shape HuffPost's next chapter