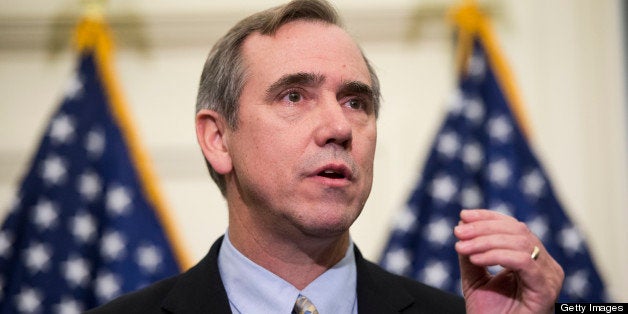 WASHINGTON -- Hoping to get a lift from the changing tides on gay marriage, a bipartisan group of senators introduced legislation Thursday that would ban job discrimination based on sexual orientation or gender identity.
The Employment Non-Discrimination Act, or ENDA, has been introduced in Congress regularly since the mid-1990s without ever being passed. But given the public discussion on gay rights over the past year, Sen. Jeff Merkley (D-Ore.), a co-sponsor, told HuffPost he thinks the bill has about as good a shot as ever in the Senate.
"There's a growing recognition that discrimination is wrong" against lesbian, gay, bisexual and transgender people, Merkley said Thursday. "The same concept that's driving the marriage debate will help drive success on employment discrimination."
Gay marriage now has support from all but three Democratic senators -- Sens. Mary Landrieu (La.), Mark Pryor (Ark.) and Joe Manchin (W.Va.) -- as well as Republican Sens. Mark Kirk (Ill.) and Rob Portman (Ohio).
ENDA would bar companies from factoring sexual orientation or gender identity into employment decisions. Employers are already prohibited by federal law from discriminating over race, religion, age, gender or disability. The proposal exempts businesses with fewer than 15 employees as well as religious organizations.
For the ENDA bill, Merkley's co-sponsors include Democratic Sens. Tom Harkin (Iowa) and Tammy Baldwin (Wis.), as well as Kirk and fellow Republican Susan Collins (Maine). A companion bill has been introduced in the House by Reps. Jared Polis (D-Colo.) and Ileana Ros-Lehtinen (R-Fla.).
According to the Human Rights Campaign, 21 states and the District of Columbia already have ENDA-style laws on their books for sexual orientation, while 16 states and D.C. include such laws for gender identity. Many companies have already put such policies in place voluntarily.
Harkin, who chairs the Senate Committee on Health, Education, Labor and Pensions, has said he plans to mark up the bill this year. It's doubtful, however, that the legislation will become a priority in the GOP-controlled House.
ENDA nearly became law in 1996, two years after it was first introduced. In the end, it fell one vote shy in the Senate, 50-49, days before the Defense of Marriage Act was signed into law. It hasn't come as close since.
Merkley noted that the narrow 1996 defeat came in an up-down vote, at a time when the filibuster was used less frequently. ENDA would now almost certainly have to reach 60 votes.
"It's a very good example of how the Senate has changed, from simple majority votes to being a super-majority body," Merkley said. "I feel extremely positive about our chances, but we'll have to do it at a higher standard."

Before You Go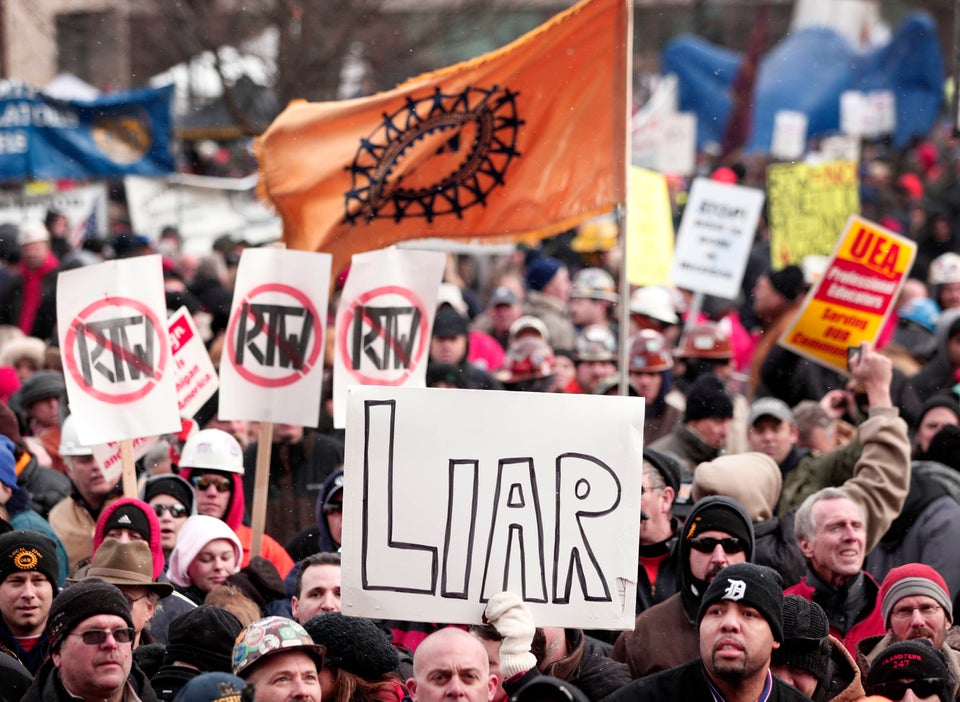 Michigan Protests Right To Work
Popular in the Community