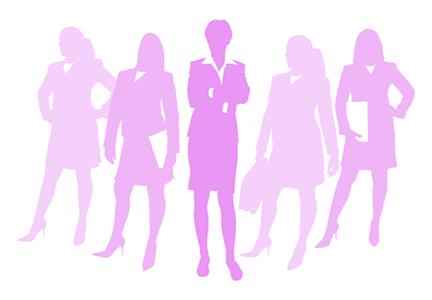 Nothing excites us with quite as much adrenaline rush as starting a business. There is something so fantastically appealing about entrepreneurship, the idea that someone can start with virtually nothing, and scale her idea into a company that changes the world.
While the creation of a new idea is incredibly thrilling, we can all agree that the road to successful entrepreneurship is paved with a lot of difficulties along the way. In the initial stages, both men and women struggle to have their ideas substantiated and validated, but it has been noted that less than 5% of venture capital VC dollars are directed towards women-led companies, which is surprisingly low. However, the good news here is that aside from pursuing the traditional outlet of venture capital, there are several other options for women entrepreneurs looking to strike out on their own.
Some outlets such as Kickstarter, angel networks, and government grants are a few ways women can raise sufficient funding without having to resort exclusively to venture capital firms. In addition, the importance of strong, powerful, successful, and collaborative female mentors cannot be over-stated since these girl bosses accelerate the development of women-led businesses with their sharp business acumen and repertoire of lessons from past successes and failures. Moreover, formal support from peers is absolutely critical for women to succeed in building their own businesses.
Still, some of the greatest fears for a woman entrepreneur include becoming an effective online marketer and feeling good about selling, adding more streams of income to her business, and successfully running a thriving business while actually leading a fulfilling, healthy, and balanced life. To be completely honest, selling effectively to someone is an art in and of itself, and if someone can effectively learn how to sell without being overly aggressive, while still being super likable, that person should share her secrets with us all. I have always believed that authentic financial freedom stems from generating positive cash flow from multiple revenue streams, so it is very reassuring that women are so excited to build more streams of income into their businesses. Last but not least, work-life balance is the bane of every entrepreneur's existence, and somewhere, we should only be looking to achieve a work-life integrated fit, because after all, what is work without life, and what is life without work, right? Those women who are very serious about pursuing entrepreneurial success should definitely look into marketing training programs, something like a Yoobly, which would enable them to learn the ins and outs of marketing with the expertise from a tool which can guide them on this journey to securing more sales leads and of course, to converting those sales leads into actual revenue. YES to more revenue!
Overall, the number of women-owned businesses has grown by 74% between 1997 and 2015, a rate at 1.5 times the national average, according to the recently published 2015 State of Women-Owned Businesses Report, and the numbers of us in business are only poised to grow larger and larger!
When we choose to invest in women entrepreneurs, we invest in growing her net worth and building a stronger, more robust, and fulfilled society! Are you a woman entrepreneur who has made it big?
Calling all HuffPost superfans!
Sign up for membership to become a founding member and help shape HuffPost's next chapter