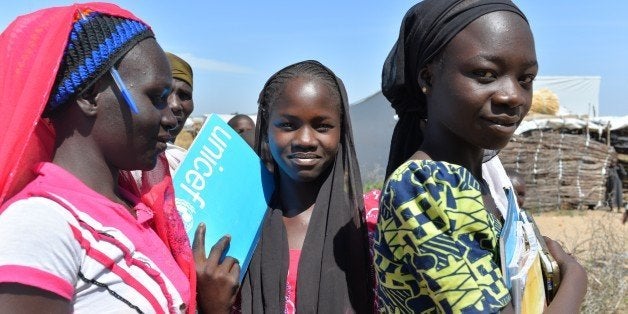 The World Economic Forum's Global Gender Gap Report 2014 showed us which countries continue to make strides towards ending gender inequality. Iceland, Finland, Norway, Sweden, Belgium, Nicaragua, the Philippines and Rwanda were all top performers, and I applaud them for this progress.
The report also revealed that 35 countries have closed the health and survival gap entirely and 25 countries have closed the educational attainment gap.
However, there are still many countries that are lagging behind, and there is still much work to do across the world. Some areas that are of particular concern are political empowerment, economic participation and empowerment in the workplace.
The truth is, empowerment in the workplace will remain a challenge as long as there are cultural practices and beliefs that hold women back. These are belief systems that see women as the inferior sex who should therefore be followers, not leaders, despite the fact that this is harmful to our economies. Meanwhile, some societies even deny women inheritance rights.
In some countries, a woman can make 50% of what a man makes for carrying out a similar role. This not only shows what little value some cultures place on a female workforce, but also reveals underlying discriminatory practices.
This needs to change and policies that create gender balance in the workplace need to be implemented. For example, wage equality should be a priority, while the number of women in positions of power also needs to be addressed.
It is also important that women feel empowered to start a career in industries that are seen to be reserved strictly for men, such as design, technology, architecture, mining and the military. This could be achieved by introducing positions that can only be filled by women.
Access to healthcare would also be a huge step forward. Even in the 21st century, with all the advancements in medicine; women still face huge obstacles in access to adequate healthcare.
Give women better contraceptive options, and they will be able to make better choices, helping to combat unsafe abortions and conditions like the global HIV/AIDS pandemic.
Cultural and religious beliefs can also put women's' health at risk, and there needs to be a greater commitment from governments to tackle beliefs that only serve to promote inequality.
The exclusion of women is a lost opportunity for economic growth, nation-building and international development. Committing to introducing inclusive policies leads to, for example, better agricultural productivity, food security and return on investment.
To empower a woman is to empower a nation. Invest in a woman and she will invest in her family and her community. The countries that are currently bottom of the Gender Gap Report should focus on providing women with greater platforms in business markets, training in finance and technology and giving them improved property rights.
It goes without saying that women who have access to an education are more likely to contribute to economic growth as well as make better decisions on health and wealth management.
It is therefore essential to focus on equal education attainment for women, higher literacy rates and a commitment to get more women into higher education.
In some societies, girls are sent to work for their families while boys are sent to school, but we need to make sure that we educate families on the importance of breaking poverty cycles by empowering girls at community level by sending them to school.
More women also need to be involved in political and policy decisions.
A nation's competitiveness relies heavily on whether and how it educates and utilizes its female talent. To maximize its competitiveness and development potential, each country should strive for gender equality.
Awareness, advocacy and the education of women is essential if we have any hope of empowering girls in patriarchal societies that traditionally do not treat women as equals.
This post is part of a series produced by The Huffington Post and The World Economic Forum to mark the Forum's Annual Meeting 2015 (in Davos-Klosters, Switzerland, Jan. 21-24) and in recognition of the Forum's Global Shapers initiative. The Global Shapers Community is a worldwide network of city-based hubs developed and led by young entrepreneurs, activists, academics, innovators, disruptors and thought leaders. Aged between 20 and 30, they are exceptional in their achievements and drive to make a positive contribution to their communities. Follow the Global Shapers on Twitter at @globalshapers or nominate a Global Shaper at http://www.globalshapers.org/apply. Read all the posts in the series here.
Related