Stepping foot onto Camp Hastings campground in Lindenhurst, Illinois, in the early 90's, the crisp fall air comforted and welcomed me like a familiar distant cousin. It was my first time away from home without my parents for an extended amount of time and years since I had experienced rural Illinois. I was in the sixth grade at Henry Nash Elementary School on the West side of Chicago, and my class had gotten the opportunity to get away from daily life and dive into nature for two weeks.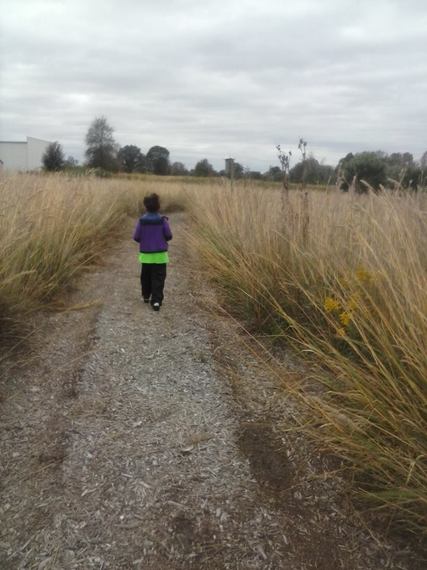 Admittedly, at first sight, as the yellow school bus pulled into the camping grounds with the rustic, wooden cabins, my friends and I told stories of our impending doom. The most access we had to camping grounds was through Friday the 13th movies, and the eerie peace that contrasted starkly to our home communities only amplified the heightened sense of impending danger--danger of the unknown.
Our home communities were plagued with known dangers. We could expect the sound of gunfire at night and the constant police presence. We were greeted by drug trafficking and the consequences of such on a daily basis on our way to school on the West side of Chicago. Everyone in my class either had family members who had been shot or knew of someone who had been shot. But these were normal dangers, known dangers, and dangers that had unfortunately become a normal part of our expectations, causing us to adopt a certain numbness to living in constant danger.
At Camp Hastings, we felt. The slow pace and calm surroundings invoked feelings. It created an awareness of life beyond our neighborhoods that was not always apparent when dealing with daily life-altering obstacles.
I watched my friends become more comfortable at Camp Hastings. I watched my classmates' hard exteriors crumble and be replaced with erupting laughter and joy. Some that I had been afraid to approach became my close friends. We all became normal kids for these two weeks, leaving our worries behind. We walked freely along the camp grounds covered in autumn leaves with nothing on our minds besides getting to the talent show building or to the cafeteria. For these two weeks, I forgot about the injustices around me that I was aware of even as a kid--injustices that often gave me migraines and stomach pain.
At the end of the two weeks at Camp Hastings, our normal lives resumed. The violence in our home communities did not stop, nor did the drugs that plagued our communities. But, for a moment, we got the exposure to a safe environment and a nurturing natural world.
This experience has lasted into my adulthood and has given me the appreciation of the solitude, decompression, and calmness that can be gained from encounters with nature--an experience that does not take large sums of money or grand solutions. It is an experience that I believe many inner city kids who are battling unfathomable daily encounters should have. It is an experience that, if adopted in large numbers, could affect large change and be a therapeutic outlet for youth in Chicago or any inner city in the nation.
Calling all HuffPost superfans!
Sign up for membership to become a founding member and help shape HuffPost's next chapter