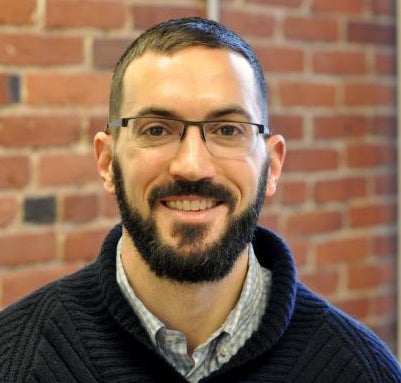 When it comes to performing surgery, we recognize that people with greater skill and relevant experience must guide those who are still learning. Skilled surgeons share new and effective techniques with colleagues. By contrast, when it comes to developing teachers, we commonly employ experts who have little or no classroom experience. Successful teachers lack opportunities to share their practices with teachers who work in other schools.
The majority of my professional development has not led to significant changes in my practice. I can speculate about why that is. As teachers, we often work in isolation and have limited opportunities to collaborate with our colleagues. Our students' needs are immediate and consume most of our energy and time. When we go back to our classrooms, we often don't implement what we've learned from "sit and get" PD where an outside expert outlines a pedagogical approach. Sometimes this is because the content of the PD wasn't very applicable to our practice, but more often it's just because we don't have the resources to adjust our instruction. If a new strategy crashes and burns, we don't have anyone to give us the mastery-oriented feedback that we need to redesign and implement it. Another strategy used by many schools is "in-house PD." In this model, teachers or administrators lead PD for other teachers at their school. This connects the growth of the school to the strengths of its most effective teachers. However, it limits the growth of a school because its staff are not exposed to the best practices that are being used at other schools.
Three years ago, I attended a session through Teach Plus where an experienced teacher provided support in implementing strategies to differentiate instruction for my English Language learners. There were about a dozen teachers in the room from five or six different schools that serve similar student populations and we all came with different approaches we had honed in our work. In collaboration with each other and with the support of a master teacher, we shared new strategies and gathered evidence on how these changes impacted our students. I was so impressed by this experience that in 2015 I led a Teach Plus course where I shared my expertise in using strategies within the Universal Designs for Learning framework to differentiate for the diverse learners in my inclusion classroom.
Teach Plus has been growing their model of professional development, which both provides for a talent recruitment pipeline among educators and supports teachers in making a larger impact outside of their classroom through leadership opportunities. In 2016, I facilitated a project with group of six teachers serving students with special needs. We met monthly for the better part of a year. In our group, three of the teachers came from the same school. These teachers told me that our sessions gave them more time to work together than they had all year—even though their classrooms were in the same hallway. All of the teachers made meaningful changes in their practice. As a facilitator, I greatly benefitted from the group's knowledge and creativity and made changes to my own classroom routines that have significantly improved the outcomes of my lowest-performing students.
This year, I am mentoring PD facilitators through Boston's Educator Collective. For the first time in my 10-year career, I am working alongside charter and parochial school teachers. I'm excited to see how this cross-sector collaboration benefits our teachers over the coming years. Regardless of the sector that employs us, as teachers in Boston we serve the same populations with the same passion and dedication. Sharing our strengths with each other can only benefit our students and their communities. This combination of networking, empowerment, and support is what makes professional development effective.
In my ten years as a teacher, I have seen a lot of PD that didn't work. In the last three years, I have seen PD that's working. We are identifying the best practices in classrooms, schools, and educational sectors and sharing them with each other. We are not disempowered by a "sit and get knowledge" approach. We are cultivating leadership just by giving our teachers a chance to lead. I'm looking forward to seeing how this PD impacts our profession and our students in the very near future.
Nathan Lewallen is the 7th-8th grade science inclusion teacher in Mary Lyon School in Boston Public Schools. He is a Teach Plus Greater Boston Policy Fellowship alum and a Boston Educators Collaborative teacher leader.
Popular in the Community