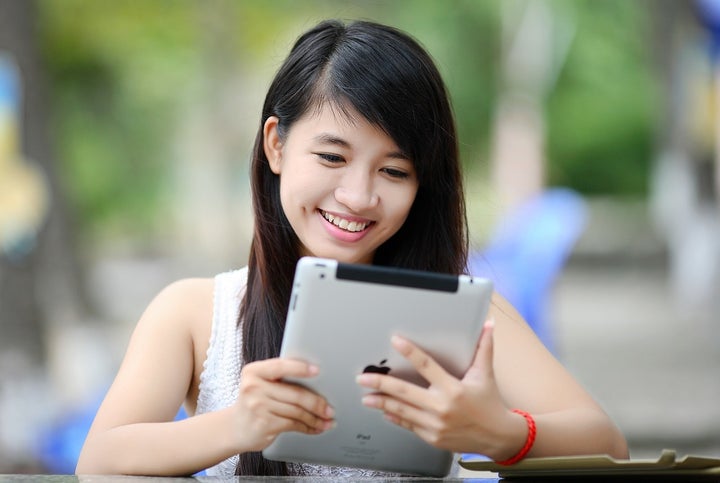 The higher education landscape is changing rapidly. Gone are the days when colleges and universities were the sole bastions of information and knowledge. The internet has created several business opportunities to fill gaps in traditional curricula.
Technology is advancing at break-neck speed, and emerging concepts in the fields of technology and business now have a short shelf-life. A number of online education providers have sprung up to take advantage of this and entered the fray, targeting mostly adult students with online courses.
Regular students are enrolling into online courses to learn complementary skills that are not offered by educational institutes. These skills are helping them leverage opportunities in up-and-coming fields such as digital marketing and big data. More importantly, this new trend has attracted as many as 38 percent of adult students (above 25 years of age), which accounts for a substantial chunk of post-secondary enrollments.
Tangible Benefits of Online Education
Online training offers a great deal of flexibility to students, including remote instruction and mobile learning. Colleges and universities see the opportunity in offering traditional and a few non-traditional courses to students over the internet. But independent course providers have taken this a step further. Relying on cutting-edge technology, they are offering non-traditional, "future-ready" courses that are of immediate value to professionals.
In research conducted by William G. Bowen and his colleagues from Princeton University, it was found that the learning outcomes of online courses were the same as those in traditional modes. Researchers also found that online learning entailed significant cost benefits in the long-term compared to traditional learning.
Also, students prefer online learning because they feel that it is easier to concentrate due to the absence of distractions.
Continued Education – A Required Investment for Entrepreneurs
Online learning offers significant benefits to entrepreneurs. The usual benefits include lowered costs, plus the ability to complete the course in one's own time and in a comfortable learning environment.
A wide variety of courses are available online, helping entrepreneurs fill knowledge gaps. Many self-made entrepreneurs do not complete formal education and/or lack the knowledge and skills required to run a venture successfully. They can achieve these goals through online learning.
The current volatile economic scenario adds an additional dimension. For today's entrepreneurs, investing time and money in continued education is essential to understand movements in the market and use them to your advantage. The entrepreneur and the business are really one and the same; so if one benefits, the other does too. If the entrepreneur is well-educated and knowledgeable, the business stands to gain immensely.
Continued education also helps the entrepreneur stay relevant and prevents his business from stagnation or extinction. A well-read and knowledgeable entrepreneur will have no trouble in gaining the respect of his/her employees. Further, when employees see that their boss is engaged in learning new skills and acquiring new knowledge, they will be inspired to do the same.
Better still, continued education can serve as a mental booster, which can replenish and rejuvenate an exhausted mind. There are times when the entrepreneur's mind can get bogged down by temporary failures and roadblocks. Fresh knowledge brings the benefit of alternative viewpoints and can help one achieve workable solutions to mitigate challenges.
Online Course Providers and Their Offerings
Modern online course providers offer learning opportunities on just about every topic under the sun. Add to this high-end technology that allows real-life-like learning environment and a wide variety of short and long courses, and you will be spoilt for choice. Coursera, Alison and Simplilearn are taking the online learning movement to the next level.
Simplilearn, for example, offers tailored courses designed for specific industries by those industries. Apart from the wide variety of foundation and certificate courses, Simplilearn offers Masters Programs in Big Data, Digital Marketing, Project Management, and Data Science. These courses are available throughout the year, across time zones and in multiple batches every month. They also have a high completion rate, great course content, and the much-needed human connect.
Takeaway
Online learning is an innovation in higher education. Its benefits are tangible and end-results comparable with those of traditional modes of learning. Entrepreneurs stand to gain immensely from continued education, and online education providers offer industry-specific courses to help them leverage advancements in business and technology for the benefit of their business ventures.