When I first started Saha Global almost seven years ago, my goal was to provide clean drinking water to a rural community in the Northern Region of Ghana. The mission was clear, specific and solely focused on water. I was a graduate student at MIT and had received some funding from the Public Service Center for a summer project. My friend and I came up with the idea for a locally-run community water business and thought that it would probably be best for a woman to manage the businesses since, in Ghana, women knew water. Women collected water, managed the water in the home, and made all water-related decisions for their families.
We implemented our student project in the community of Kasaligu and trained a woman named Fati how to treat contaminated water from her village's source. She used simple, locally available technology to make the water safe to drink and then started a business selling the clean water. The idea was a great success and the entire village of Kasaligu (about 1,000 people) gained access to safe drinking water, and we went back to the States confident in Fati's ability to run the business.
Six months later, I returned to Ghana to check in on the business in Kasaligu. When I visited with Fati, she told me that she was using the money she earned at the water business to send her two youngest children to school. These two children would be the first in her family to attend formal schooling. It was at that moment that something clicked for me. These water businesses could do so much more than just increase access to clean water; they could provide opportunities for an often marginalized group in northern Ghana -- women -- in an area where they were already experts.
Now, seven years later, that student project has grown into an organization that has provided jobs to 178 women entrepreneurs in northern Ghana. The women do not make much money from running their water businesses: about $1-2 USD/week for about 5 hours of work. Most of the women we work with were farmers before opening their water businesses, and they continue to farm while selling water on the side. However, for a family living on less than $2 each day, the money they earn is not insignificant, and it has been incredible to see how these enterprising ladies use it to invest in their children and their communities.
But more inspiring than the ways that these women choose to invest their income are their stories, their motivations for becoming involved in these businesses and the joy they derive from their work. Below are the stories of three of Saha's entrepreneurs. It's clear to see from their words that "empowerment" for these women is so much more than the money they earn and the things they can do with it. Like so many of us working in the field of international development, these women are empowered by the opportunity to use their skills and expertise to provide for their community. They are proud to give back, to help others and to create a better world for their children.
Azara, Kpachiyili Water Entrepreneur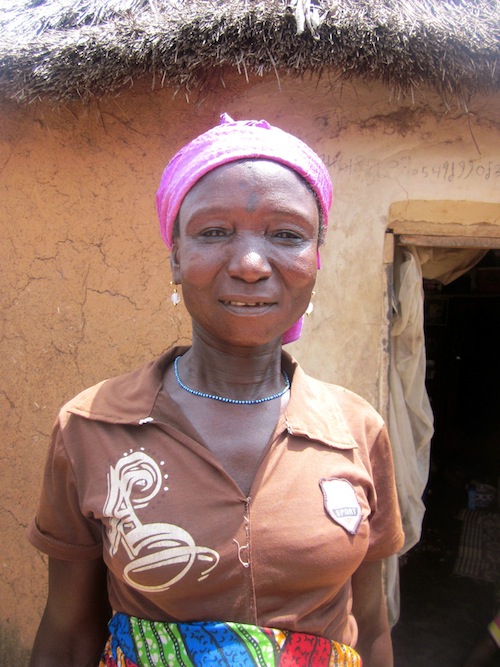 Azara was born and raised in a village called Kushegu, but moved when she got married. She had six kids with her first husband, but then, unfortunately, her husband passed away. She later got married again and moved to Kpachiyili where her second husband lived. It was here that she was nominated by her community to run the Saha water business. Azara had four more children with her second husband, so in all she gave birth ten times! Sadly, she lost three of her children when they were very young. Azara still farms groundnuts and okra along with selling clean drinking water to her community. According to Azara, "Anytime I treat water and make announcements, people come to buy clean water from the center and that makes me glad. I am happy to make sales!"
Lachia, Tacpuli Water and Solar Entreprenuer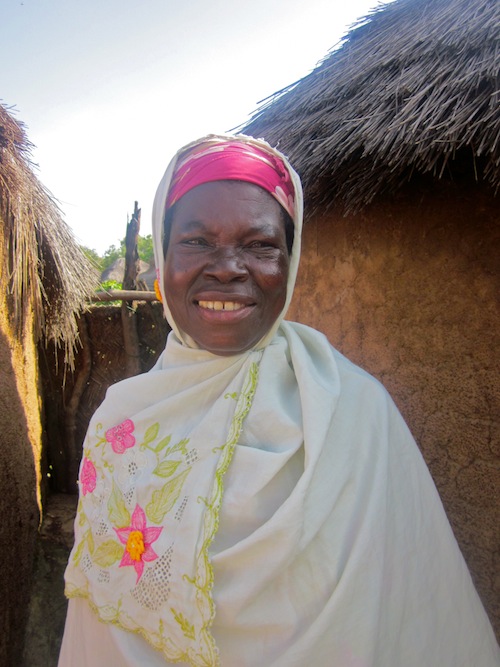 For the past three years, Lachia has run the water business in Tacpuli. This year, she was also selected by her community to run their new solar business. She is originally from a community called Kpalbe, but moved to Tacpuli when she was a teenager to live with her aunt. She later got married in Tacpuli and has since given birth to four children (three girls and a boy). Before opening the water business in her village, Lachia farmed rice and groundnuts, which she continues to do today. In addition to running her farm, caring for her family and managing two businesses, she also sells firewood. Lachia says that she is "happy to be able to provide clean drinking and solar electricity. Whenever there's an occasion like funerals or weddings and people come from different villages, there's clean, safe water to drink and lights at night, too. I am proud to be part of the Saha team!"
Fati, Tohinayili Water Enterprenuer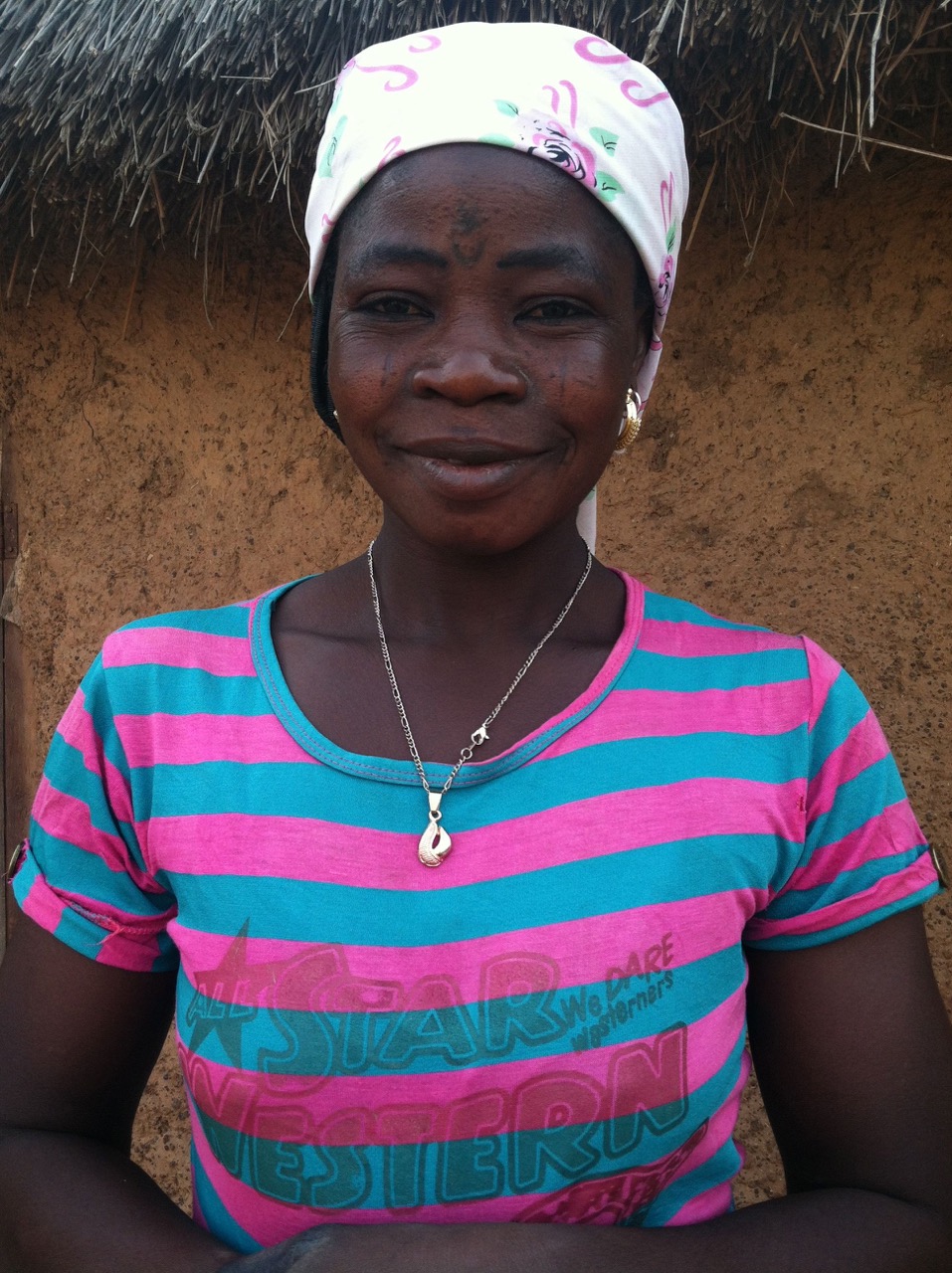 Fati is the water entrepreneur in Tohinayili. She has lived in this community all of her life. She is a wife, mother, farmer and businesswoman. She has given birth to four children, but only three are living (a boy and two girls). Fati farms groundnuts and maize and also collects shea nuts, which she uses to make shea butter and then sells. Fati says that she was "happy to be chosen among the women to run the [water] center. Kids used to complain of stomach pains in the mornings and many people used to have runny stomachs. But after the water treatment center was opened, all those complaints have stopped. I am happy to make sales and thankful for the opportunity given me."
This blog post is part of the "WASH and the MDGs: The Ripple Effect" blog series, in partnership with WASH Advocates, addressing the importance of water, sanitation and hygiene (WASH) to global development. To see all the other posts in the series, click here. To learn more about WASH, visit the WASH Advocates website, and for more information about the Millennium Development Goals, click here.
Related