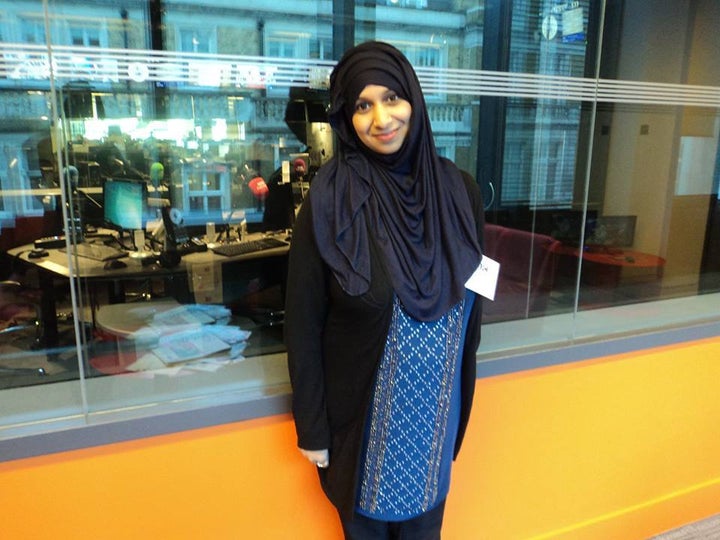 In a world marred with geopolitical chaos, sociocultural pitfalls, ethnoreligious tensions and a plethora of everyday dynamics that dictate everything from what we watch on our television screens to how we travel; Muslim women seem to get the sharpest end of the stick.
Donald Trump's xenophobic rhetoric against all things Islam, unsuspecting physical attacks towards Muslim women in the streets of London, shameless legislative procedures in France preventing women to adorn the burka and the constant Western narrative in the media of Muslim women being 'oppressed and caged', exhibit just a tip of the iceberg for the many disparaging views we see today.
Thus, just when all seems lost, the tides of hope seem to always save the day by caressing the unchartered shores of the future. Meet Tasnim Nazeer, an acclaimed Journalist, Author and UN Universal Peace Federation Ambassador for Peace from the U.K. A mother of 4 small children and a 5th bundle of joy posed for arrival in 2 weeks, she is the embodiment of profound ideals that Muslim women around the world aspire to embrace in the contemporary day and age of today.
"A woman is a true manifestation of what this world can become if she utilizes every facet of her full potential. Our planet has more women than men; not empowering a huge chunk of humanity with the right intellectual and real-world tools to prosper is tantamount to abandoning our collective roots as human beings. We all come from Adam, and as such have an equal share – both in reward and responsibility- in the world's progress", asserts the soft-spoken Tasnim.
With a plethora of accolades and a long trail of impressive career-milestones behind her that include being featured in exclusive pieces on major international news syndicates such as Al Jazeera English, BBC and The Middle East Eye, Tasnim amalgamates the best of both worlds within the dynamic sphere of her life.
"I'm a wife and a mother; regardless of one's religious or ethnic disposition, these areas require empathy, sacrifice, compassion and understanding. At the same time, my growing career as a prolific journalist and author has enriched my thought process and outlook on the world in more ways than one. I believe women – all women – regardless of who they are or where they come from, can be a proactive, constructive and innovative part of the societal fabric.", reveals Tasnim with a sparkle in her eyes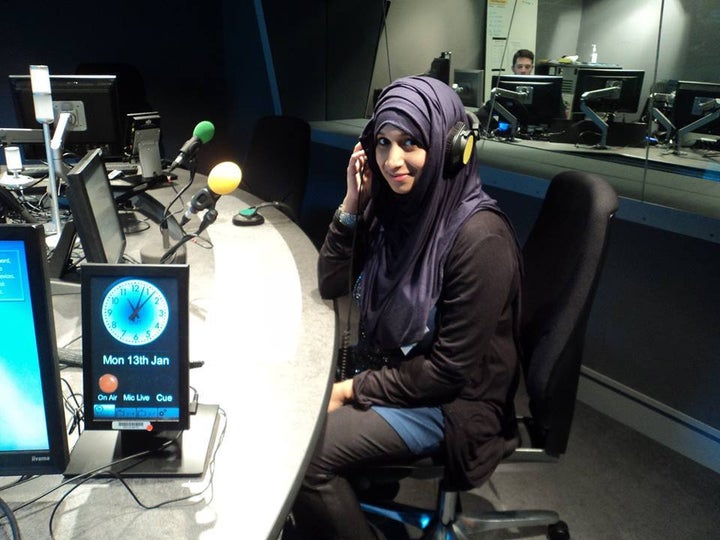 Is it a laborious challenge to establish a consistent work-life balance while maintaining a devout allegiance to one's religious faith, social obligations and all the dynamics therein?
"Absolutely!", Tasnim smiles and responds intently. "Nothing comes easy on a silver platter; that is the way of the world. However, with the right mindset, unflinching drive, a strategic plan and unwavering hardwork, everything is possible – and most importantly enjoyable!".
Furthermore, as a UN Universal Federation Ambassador for Peace, Tasnim aspires to shed light on issues of injustice that impede global progress. As a 'world citizen' who believes in the beauty of change and collective development, her stories, which often touch on human suffering and interfaith understanding, are more than static pieces of content; they are vehicles for change.
With an insatiable thirst for societal betterment and elevating the depleting human conditions in several parts of the world, Tasnim is also an active human rights activist campaigning for all-encompassing justice and peace through her works.
In my 14 years of writing and covering stories, narratives and perspectives from a wide array of angles, I've learned that the human ability to inspire and create the possible from the impossible, is a trait that deserves respect and commendation.
Everything great that has ever happened to humanity, has begun as a single thought in someone's mind. Muslim women find themselves in a time where the wrongful misconceptions about their faith are painted on the canvas of their lives through the brushstrokes of geopolitical Islamophobia, intolerance, and blind conformism. Is it changing? Can it be changed?
"When I won the world-renowned Ibn Battuta Award for Excellence in Media in 2013, I had countless women – Muslim and Non-Muslim – come up to me asking me about my journey. They seemed to think that I had some sort of secret formula; afterall a housewife, a mother and a hijab-wearing Muslima woman must have her fair share of tribulations. Revealing to these women that everything I have achieved is through the mere support of my husband, handwork and the beneficence of the Almighty, was the greatest absolution I have ever lived. It is simple yet powerful. No secret sauces or formulas there. Just remain true to yourself and things will happen!", glimmers Tasnim with an aura of grace.
In a world where the frequent negative bombardment of imagery, rhetoric and an almost demeaning form of portrayal engulfs the global Muslim identity, inspirational women like Tasnim Nazeer are a breath of fresh air that seeks to revitalize our take on women and their roles within the global arena.
"Despite all the triumphs and wonderments, my foremost aspiration is to be a timeless model to my children and hope they look up to me while knowing that they can achieve anything in life they put their minds to. I would love to pursue my career in international journalism and perhaps grow further in my writing as a professional", gently asserts Tasnim with the same hint of fervor and radiance that makes her a darling prize for thousands of women around the world!
Related
Popular in the Community