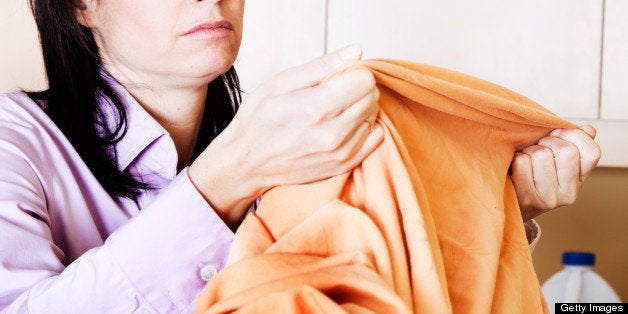 We dropped off our youngest at college last fall and welcomed the empty nest. We had all been silently dreading the goodbye, but it seemed to go smoothly. She needed some reassurance, so we promised to visit during the first two weeks. She was finding her way, choosing her classes, making new friends. She liked her roommate. She was adjusting to her new life, and we were adjusting to ours.

On our second visit, I offered to bring home her laundry. My husband protested, but I wanted to. My daughter said, "If you don't mind, then sure!"

Once home, I realized how much I really did not mind. I'd done a few loads of laundry since she left. Folding men's briefs is fine, but not the same. Mixing in her clothes with ours, I realized how much I had missed seeing them every day. Pulling it all out of the dryer, I felt like she was home again.

I brought it all upstairs and began to fold. My worn sleep shirt over there, her lacey panties over here. Her dark green sweatshirt with the logo of last fall's high school musical already beginning to fade. Her favorite black top that she liked to sleep in so she wouldn't have to rush to get dressed for school in the morning. The colorful "no-show socks" she prefers, the pairs mismatched because the washer ate them. The narrow pencil legs of the jeans we bought at the mall on our last trip there before she left.
Life was normal again. I was back in my role as Mom.
With everything in piles -- one for my stuff, one for my husband, and one for my baby -- I went to distribute and put the clean laundry away. Upstairs, I placed my daughter's clothes on her bed as I had done for years, only to remember that she wouldn't be coming home to put them away. The familiar scent of her still filled the room. The faint vanilla smell of her body lotion. The hint of honey from the capless Burt's Bee's lip balm she had left on the night table.
Sitting on the bed, her flannel-cased pillow in my hand, I cried. I cried because I missed her so much already and I cried because we had succeeded and she was so happy and excited to be where she was. I cried about all the opportunities I had missed in my life and about all the opportunities that were open to her. I cried because my knees hurt and my roots were turning gray and because her hair was still blonde and full and the boys were attracted like moths to a flame. I cried about all that I was losing and all that she was gaining. I cried because she loved me and missed me, and I cried because I felt that my usefulness was over now that she was gone.
After a few more moments of self-pity, I wiped my eyes and went downstairs to sit with my husband on the couch in the family room. We held hands like we did before the kids were born. We talked without being interrupted about all the things we wanted to do alone together now that we could. We talked about how we thought we did a good job despite the bumps in the road. Our youngest was moving on and so were we. And then we went to bed together and made love in the quiet of the empty nest with the bedroom door wide open.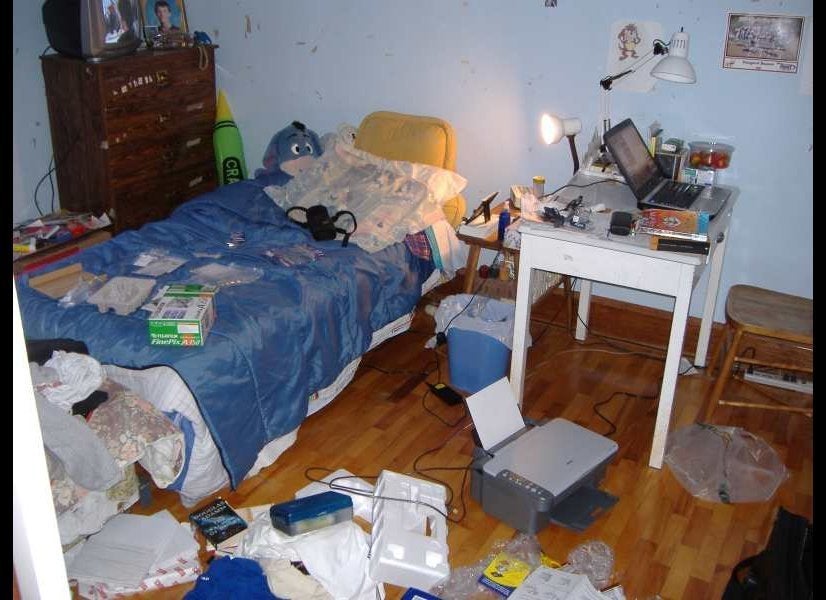 10 Things to Look Forward To As An Empty Nester
Related
Popular in the Community