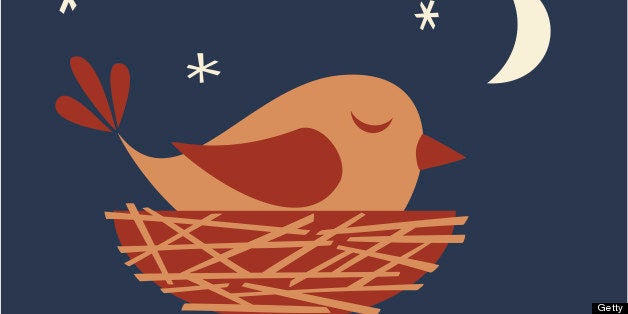 Young adult kids leaving the nest: What is usually a great adventure for the young person is often a source of stress and grief for a parent. Moms, who are often the primary child caregiver, commonly find the transition harder to forge. You've devoted so much of your heart, energy and time to your child for so many years. Suddenly, all the kids are gone and a big void opens up. Your most important job is done. What purpose do you serve now? What will you do with the free time? The feelings of emptiness, disorientation to self and uncertainty can sometimes be overwhelming.
It's understandable: There's a hole. Many years of your life have been spent devoted to and centered around your kids. When the last one goes away, it's a big change. What do you do with all that time and energy? Even if you work, there is an emotional hole to fill.
There are mothers who can't wait until their kids leave home, and those who worry about it, but the end result is often the same: a sense of loss. Even if they feel relieved to have their kids launched, it can also be a stressful adjustment for both parents. Their child is no longer right there. And, even though their child is physically living elsewhere, Mom doesn't stop worrying about his or her well-being, and rightfully so. They are still adolescents finding their way, toying with risky behavior. Often they feel parents don't know anything, and don't appreciate all your sacrifices. They're not yet responsible with time, money or grades. You can't supervise them making decisions. The worrying often goes on for a while.
Empty-nesters can experience a unique kind of post-partum depression. Having this kind of time is a luxury for some, a relief for others, and still, for some, a terrifying void to fill. How do you relate to your spouse without your child as the main focus? Turn it into an opportunity. Don't fill your time with "busyness." Serving, giving, being creative, caring for yourself, rediscovering your spouse. What's going to nurture you? What's your heart's purpose now? What's the next level of fulfillment in your life? Let your heart guide you.
To make matters worse, empty-nest syndrome may coincide with other major life events such as menopause or retirement. And because an adult child moving out of their childhood home is normal, moms may receive little compassion for the grief they are experiencing.
Psychologists suggest that it can take between 18 months and two years to feel right again. So don't ignore the stress you feel. It's known as the "silent killer" and is linked to the six leading causes of death: heart disease, cancer, lung ailments, accidents, liver cirrhosis, and suicide. Not to mention, stress impacts your blood sugar levels which affects your moods and metabolism, and affects your creativity and intuition which you need in order to listen to and follow your heart's guidance and purpose for the next phase of your life.
During this time of change, take good care of yourself, use HeartMath's heart opening tools to transform stress into opportunity and open to what's next. Here are some tips:
Before the move, prepare your kids to take on adult responsibilities. Give them some responsibilities before they leave home. Make sure they know how to balance a checkbook, manage credit cards, and help them create a budget. Check out our College De-Stress Handbook for more tips for students going away to college.
Acknowledge your feelings and allow yourself to feel sad, but don't wallow in self-pity. Seek support from friends who understand what you're going through and use the HeartMath tools below to lift your emotions and perceptions into new possibilities.
Take a hard look at how you derive your sense of self-worth. Is it primarily from your role as mother? What interests have you been putting off while raising your children? Time for a "bucket list"!
Write down all your worries, concerns and hopes, and your ideas of what to do with your newfound extra time. If you don't work outside the home, consider employment, volunteering or going back to school.
Use HeartMath's Quick Coherence technique when you feel stress rising to get you into heart-brain coherence quickly and bring you new perceptions and creative ideas.
Try HeartMath's emWave® 2, our award-winning stress-busting tool, or our Inner Balance, which works with iPad, iPhone or iPod devices. Using this feedback device to get into heart coherence, you can transform tension into ease, clarity and creativity.
Once you're in heart coherence, ask your heart for intuitive discernment. Ask,
"What would be the most effective and enjoyable thing for me to do?"
Create a game plan from what you discover. Write it down and share it with your spouse or a close friend.
Get an agreement with your child before they leave about how often you'll be in contact. If you're still financially supporting your child, what are the conditions and expectations for that? Be clear on what each of you needs and write it down. Review this plan as required.
Practice appreciation and gratitude. This activates your body's biochemical systems that help to diminish stress and stabilize your psyche.
Rediscover your partner, if you have one. The relationship wasn't just to raise kids. Rekindle the romance! Research shows your marriage or relationship may likely improve when your children move out.
Having an empty nest may not be an easy change, but put it in perspective: with the present economy, many households are accommodating three generations under one roof now. The sandwich generation only wishes they could have an empty nest rather than a full one!
For more by HeartMath, click here.
For more on stress, click here.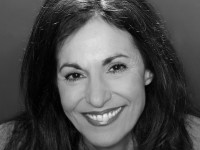 Deborah Rozman, Ph.D., is president and CEO of HeartMath LLC, located in Boulder Creek, Calif. HeartMath provides scientifically-validated and market-validated tools and technologies that activate the intelligence and power of the heart to dramatically reduce stress while empowering health, performance and behavioral change in individuals and organizations. HeartMath's award winning emWave® technologies monitor and provide real time feedback on heart rhythm (HRV) coherence levels, an important indicator of mental and emotional state. HeartMath also offers training and certification programs for organizations, health professionals and coaches, and a self-paced online personal development program called HeartMastery for individuals.
Dr. Rozman has been a psychologist in research and practice, entrepreneur and business executive for over 30 years. She was founding executive director of the Institute of HeartMath, and now serves on the Institute's Scientific Advisory Board and Global Coherence Initiative Steering Committee. She is co-author with HeartMath founder Doc Childre of the Transforming series of books (New Harbinger Publications): Transforming Anger, Transforming Stress, Transforming Anxiety and Transforming Depression. She is a key spokesperson on heart intelligence and the role of the heart in stress management, performance and wellness.

Related