Shoes belonging to famous people such as Pope Francis were displayed on the Place de la Republique Sunday morning (November 29) as part of an installation of over 10,000 shoes, as activists put up posters around the French capital.
The installation replaced a giant march for climate change which was forbidden by French authorities following the deadly attacks in the capital on November 13, which cost 130 lives.
The organizers behind the project said it was a way of showing the determination of protesters in their fight against climate change, and allowed them to still send a strong message on the eve of the U.N. climate conference (COP21) hosted by France, which will bring together more than 140 world leaders.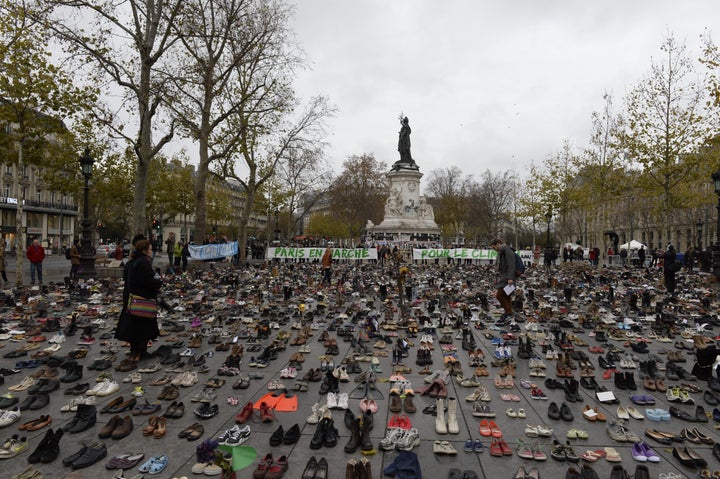 Shoes were donated by French actress Marion Cotillard, British fashion designer and climate change activist Vivienne Westwood, and U.N Secretary General Ban Ki-moon.
Brazilian Cardinal Claudio Humes delivered a pair of shoes on behalf of Pope Francis and said that it was a very emotional moment for everyone.
"This is a very important and also very emotional moment, the Pope wanted to personally participate symbolically just like all of us who have put our shoes, we want to participate symbolically to the worldwide march for climate change here in Paris," he said.
The climate change conference will take place in the French capital from November 30 to December 11 where negotiators will hope to achieve a legally binding and universal agreement on climate.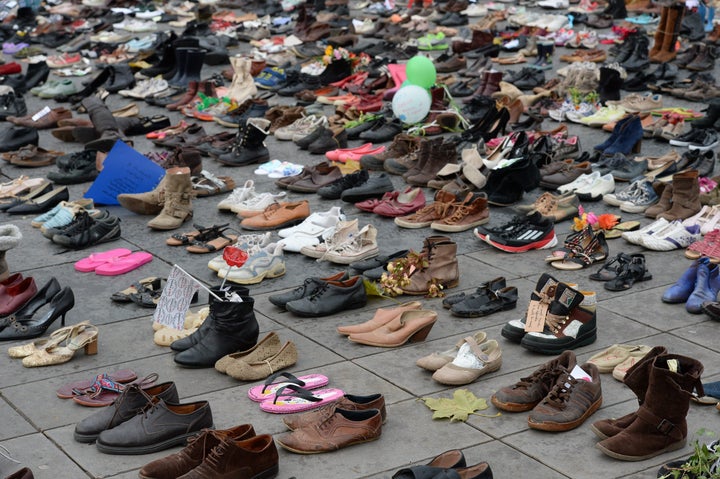 Support HuffPost
The Stakes Have Never Been Higher
Related
Popular in the Community