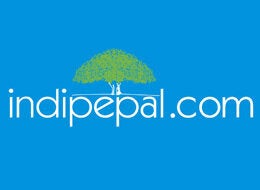 At the beginning of his burgeoning film career, Indian star Emraan Hashmi was dubbed the 'serial kisser' owing to his choice of racy films - a thing of rarity in Bollywood. But just last week, the actor was made to wear a new tag - one based on his religion.
Recently, the actor was house hunting in Mumbai's Pali Hill area, a rich neighborhood that's in many ways akin to LA's Beverly Hills. When a housing society there denied the actor a home after he had already paid the initial token amount, Hashmi claimed it was because he was Muslim. He is not the first to make this allegation. It has been echoed by many from the Islamic community in the city. "Am I a criminal or a terrorist?" a visibly upset Hashmi asked publicly. Now, even as the housing society continues to cite his celebrity status (and not his religion) as their cause for refusal, the state minorities' commission has issued a notice to the building's managing committee.
The reactions to Hashmi's claim have been manifold. In a film industry largely dominated by Muslims, Hashmi got surprisingly little sympathy from his Bollywood brethren. India's reigning superstars Shah Rukh Khan and Salman Khan came out to say that the fact that Muslim actors are at the top in India, is testament to the county's secular nature. A local politician even slammed Hashmi for making inflammatory remarks and instigating religious divide. And the blogger world in Pakistan is abuzz with this story, one of which is calling secular India a 'myth'.
But others from the Indian Islamic community assert that Hashmi's cry for change isn't a publicity ploy. Young urban Muslims like 26 year-old Anamara Baig looking to rent/buy a space in Mumbai are disoriented by the 'so-called cosmopolitan' city. "I knew that certain housing societies did not permit Muslims to live there, but when I experienced it first-hand this week, it made me sad. My real estate options are already cut by 50% because of my religion," says the program reviewer for an NGO , adding, "I love Mumbai, so I was justifying the discrimination to myself. But I won't take up for the city anymore."
And while most housing societies don't openly tell a buyer that religion will be an issue, brokers do. One, on the condition of anonymity, revealed, "They usually beat around the bush, cooking up other excuses as a guise. But religious discrimination, mostly targeted towards Muslims has been going on for years." In fact, this time last year, another Bollywood star, Saif Ali Khan told the media that because he knew about the phenomenon, he went straight to a Muslim builder "to avoid complications." Muslims in the Indian capital of New Delhi too, have said that what happened to the actor in Mumbai, is something they face on a daily basis.
Now, after days of hype and hoopla, the owner of the home has backtracked altogether, saying that he does not want to sell at all. Not to Hashmi, not to anyone. But the actor says it's no longer about the flat. "It is more of an ethical problem and not only about Muslims. People of other communities are facing a similar problem and any kind of discrimination should not be tolerated," he told a city broadsheet. Emraan Hashmi is showing no signs of backing down from the larger fight. It seems like the 'serial kisser' has been cast in a new role, and the minority movement in India has found an unlikely supporter.
Calling all HuffPost superfans!
Sign up for membership to become a founding member and help shape HuffPost's next chapter