ASTRO RAPH MEETS MISTER T.
According to the Cold Busted gang...
"Astro Raph contributes a chilled out, guitaralicious, funky, acid jazz remix of Mister T's 'Sweep' (from Play It Loud Remixes), subtitled 'Astro Raph's Gangsta Sweep.' It features vocal samples from old school break beat and jungle records along with additional vocals by Astro Raph, giving it a funky flavor with a 'street' edge. Astro Raph pushes the musical envelope and keeps it real on this joint."
Gotta love this time of year. Some of the finest projects involving some of our greatest classic artists in every genre are strategically positioned in the marketplace trying to take advantage of what might be the last hurrah for music's brick and mortar releases. On the other hand, the good work that is going into many of these releases may be the main reason why the death of physical product has been greatly exaggerated. Sure, there still are many reasons to be concerned, but intelligent choices are being made by the three remaining major labels such as releasing complete album box sets, meaningful double disc anthologies, et cetera. I'll be reviewing--or at least opinionating--on what I consider to be the strongest sets of the season, mostly catalog releases, starting today with Sony.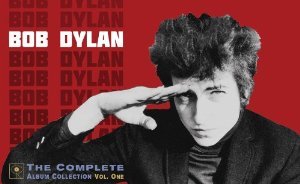 BOB DYLAN--THE COMPLETE ALBUM COLLECTION Volume 1
So you want to own virtually everything Bob Dylan recorded? Well, now you can. To celebrate a 50th Anniversary of sorts--from 1962's Bob Dylan through 2012's Tempest--you almost get it all. What's inside this mighty box set? Thirty-five studio albums, six live albums, and two discs titled Side Tracks of stray singles, live material and rarities. The box comes with a hardcover book full of liner notes and historical essays on each album, Clinton Heylin and Bill Flanagan covering writer's duties. Quite a few of these albums have been remastered for the first time since their original CD release, and the chronological march through the years is fascinating as one digests all the unbelievable left turns the artist took such as with country, eighties production values, Christianity and Christmas. The Complete Album Collection should satisfy even the most hardcore Dylan fan, but hold on, Volume 2 is coming next year, that box's focus on the bootlegs that have been steadily released for about a decade. But for now, The Complete Album Collection--that's every album he's ever released--is what's coming this holiday season, so we'll just have to muddle through somehow.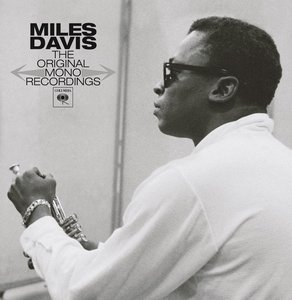 MILES DAVIS--THE ORIGINAL MONO RECORDINGS
For someone brought up on Miles Davis in stereo, there's something eerie about listening to mono recordings of the classics you remember. Take the Gil Evans-orchestrated albums Miles Ahead, Porgy And Bess and Sketches Of Spain, for example, that now sound particularly focused and literate. With A Kind Of Blue and 'Round About Midnight, both the mono and stereo presentations are almost indistinguishable as far as balance. And the addition of Miles And Monk At Newport--as well as Jazz Track--place a couple of rare titles back into the US market, although they had to be included to get the complete "mono" story right across the box set's period that covers nine seminal CDs. In every case, it were as if the stereo widescreen wasn't really needed after all to convey all the musical genius and emotional depth explored on these releases. Though it might sound irreverent to put it this way, the monaural mix downs, at least to this listener, spotlight Miles' nuances in ways that their stereo cousins possibly smoothed out a little more in comparison. Though the much revered Bitches Brew and electric Miles were just around the corner, during this period, his jazz sounded just as unique and paradigm shattering, especially within these mono settings.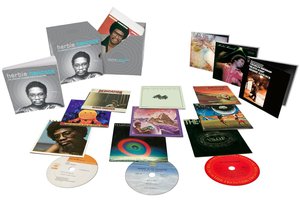 HERBIE HANCOCK--THE COMPLETE COLUMBIA ALBUM COLLECTION
From 1972-1988, Herbie Hancock recast his genre-bending music and jazz identity several times, every moment exhibited across the 31 albums that comprise The Complete Columbia Album Collection. Leaping from his comparatively more traditional jazz style as both composer and keyboardist, he mastered fusion with a thump and grizzle many of his contemporaries could only dream of. You get an idea of the man's techno instincts by his employing the Vocoder quite differently than Peter Frampton's immortalization of the device at AM radio, and his eighties single "Rockit" blended early industrial and electronic sounds with jazz, pop and funk making it--along with its slightly disturbing video--one of pop music's most progressive hits. This box also explores Funky Herbie, Herbie the Melodist, Herbie the Piano Trio-ist, Herbie the Film Scorer, and even Herbie the Mad Scientist. Building on his Columbia legacy, Herbie Hancock has since become the master of all the musical experiments he explored and in the process, earned himself a Herbie the Genius status and total devotion and appreciation among fans and peers alike.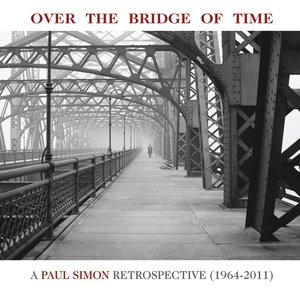 OVER THE BRIDGE OF TIME: PAUL SIMON RETROSPECTIVE
My first reaction to Over The Bridge Of Time was, "Fantastic! Wait... No 'Mrs. Robinson'? Where's 'Kodachrome' and 'Loves Me Like A Rock'? Where's...oh, forget it." I think the purpose of this disc--once again--was to show what a great writer and historically important artist Paul Simon is with a sampler that includes some of the later material that the masses or early-to-middle fans are less familiar with. A noble cause, but here's the problem. For his legacy projects that already prove that point, there currently are not one but two double disc best ofs--The Essential Paul Simon and Songwriter--that present the artist with dignity, the former also containing Simon & Garfunkel recordings as this Bridge compilation does. Add to that a wonderful, massive 15-disc Complete Albums assemblage that I'll get to after discussing this release. With all those collections, historical lesson done, mission accomplished, so where's the hits package? Couldn't there also exist a practical, memory-jarring sampler of just the hits at the expense of including lesser known material? Yes, the post-Graceland tracks are great, how could they not be, these are Paul Simon recordings. But sadly, I'm pretty sure there are folks out there who will pick up this piece, examine its content, then mutter, "Aw, Paul, come on, man." So for the caliber of what's on Bridge, of course, it gets an "A," no question. But for understanding the need in the marketplace for a single disc greatest hits that actually does the simple task of covering Paul Simon's most popular recordings--and it's not "That's Where I Belong" over "Kodachrome," a song featured in the superb Muscle Shoals doc emphasizing the track's historical importance--well, let's just leave it at that.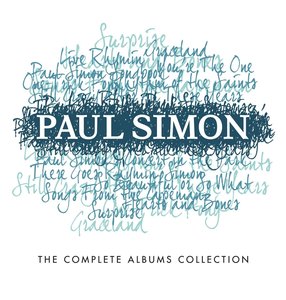 PAUL SIMON - THE COMPLETE ALBUMS COLLECTION
Now THIS is more like it! This box set features every Paul Simon album through 2011, that's 15 discs of mainly studio recordings plus the first two live albums (minus 2012's Live in New York City double disc/DVD). Many of the CDs contain bonus material, just like the already existing commercial releases still on the market. But those reissues are a bit hard to find except for on Amazon and the like, making Complete a superb statement on the artist. Top to bottom, it's almost a complete self-contained commentary on Paul Simon's important works, with many Simon & Garfunkel songs revisited on the live discs. To the later point, this Complete Albums box throws in Paul's very first CBS album--The Paul Simon Songbook--recorded in the mid-sixties and released oversees, which included prototypes of what would eventually become S&G recordings. The surprise of the batch is how well Hearts And Bones holds up, the abandoned Simon & Garfunkel album that was reworked into a more personal, perhaps more appropriate Paul Simon release. If you have a kid, friend or relative that appreciates great lyrics, adventurous melody and damned good recordings by one of America's most revered singer-songwriters, Paul Simon's The Complete Albums Collection works as a great gift, his music already having been a gift to the masses for so many decades.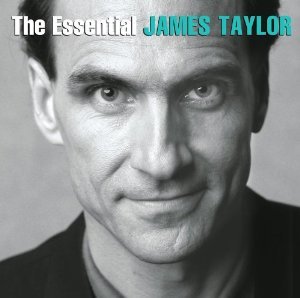 JAMES TAYLOR--THE ESSENTIAL COLLECTION
It's nice to see James Taylor's songs spread across two CDs, this double disc framing his career in a very logical way. If you're looking for all the hits, forget it, "Up On The Roof" seems to have been left off in favor of "Honey, Don't Leave L.A.," yes, a much better recording, though it's less significant than the Carole King/Gerry Goffin revisit. Also MIA are outings with Carly Simon and Livingston Taylor like "Mockingbird" and "City Lights" as well as "(What A) Wonderful World" with Simon & Garfunkel. However, the concept of "duets" is covered by the exquisite "Hard Times Come Again No More" with Yo-Yo Ma, Edgar Meyer & Mark O'Connor and the big hit "Her Town Too" with J.D. Souther, that song's storyline seemingly representing the James Taylor/Carly Simon breakup of the time. The live though edited "Steamroller" plus remakes of his Apple tracks "Carolina In My Mind" and "Something In The Way She Moves"--all from the original Warner Bros. Greatest Hits collection--make the track list, nice touch. And live versions of "Sweet Baby James" and "You Can Close Your Eyes" (will we ever see the release of the James & Carly duet that's on YouTube?) complete the personal vibe Taylor intended when he apparently assembled this package himself. All of these tracks truly are essential, it being yet another stellar addition to Sony's Essential series of double discs.
Calling all HuffPost superfans!
Sign up for membership to become a founding member and help shape HuffPost's next chapter