Cocktails, Anyone?! Count Down to Carrie & Co. is One Week Away!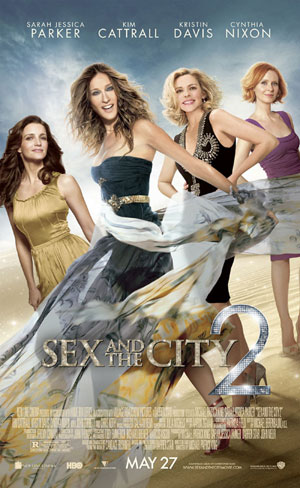 Glam-up with Sarah Jessica Parker and get ready to Carrie on! If the first movie is any indication of how fabulous this one will be, start planning your Sex and the City 2 Premiere Party now. While guys tailgate, this is our Super Bowl of fashion, flirting and fun. True fans of the fab foursome -- Carrie, Miranda, Charlotte and Samantha -- have circled the May 27th premiere on their calendar for months and advanced tickets are already selling at a hot pace.

Hosting a great party is easier than you think. Step into your stilettos, gather your Stylish Girlfriends for a night in and then out on the town! Start the festivities early with cocktails at someone's home to refresh everyone on where we left off with a pre-theater screening of the first movie (Carrie and Big eloped in case someone missed the first one ... gasp!).

Mix up a batch of Love Hangovers from my new book, The Stylish Girl's Guide to Fabulous Cocktails. These stunning champagne cocktails are the perfect pour -- colorful, tasty, and stylish party starters. Take two and don't call him in the morning!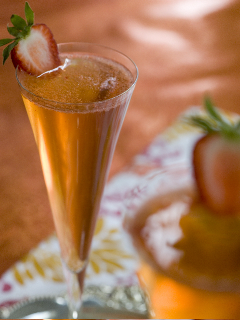 LOVE HANGOVER
Serves 4
2 ounces passion-fruit nectar
2 ounces pineapple juice
1 bottle Brut champagne, chilled
Strawberries for garnish
Combine the chilled juices in a cocktail shaker or small pitcher. Pour juices in champagne flutes to cover the bottom third of each glass. Top with champagne, garnish with berry and serve.
Set a fashion-sexy mood with lots of candles and decorate your table with a batch of bright pink peonies picked up from your local market. Cut the stems short to let the blousy blooms show off. With blossoms this beautiful, any low vase is a fashion do.

The girls head to Morocco in this sequel, so set out a tableful of light bites, such as olives, dates, assorted cheeses and nuts arranged in small bowls. You can also add rice pilaf or couscous with saffron, chicken, beef or lamb kebobs. True foodies, now's the time to dig out your tangine. I'm happy to just cocktail!

Download the Sex and the City 2 movie soundtrack, sure to get everyone in a flirty mood. I can't stop playing Alicia Key's Empire State of Mind and Cee-lo's Language of Love. Then, dish about old loves, new ones, and the ones that got away. Most importantly, wear something stunning -- shoes to die for, and your favorite dress and accessories. For help here, I always click to see what my fashionista friends are dishing about, Rachel Zoe or Kayln Johnson give a girl a closet full of ideas. Currently I am rocking the wrap dress in white ( thank you DVF), strappy heels and gold aviator glasses, I say, take some liberties, have some fun, and channel your inner Carrie.

With coveted movie tickets in hand, take the party on the road. Dressed to the nines, you and your girlfriends will revel in the spotlight. Carrie & Co. would be proud!

Related