With gravitas that perfectly poises humor and horror, playwright Diana Son's "Stop Kiss", directed by Kristal Greenlea for the Garage Theatre, simultaneously darkens an otherwise enchanting prelude to a first kiss with its sordid aftermath.
Building off a plot reminiscent of the indie film, Kissing Jessica Stein, this disturbing story describes a burgeoning romance between two women. It collates the fluttery, gawky nuances of possible-love with details of a brutal assault on one of the women. The climax, really, takes place in the second scene, a few minutes into the production. It's the achievement of this riveting story that we're as invested in the long denouement as we are.
Callie (Kim Bush) is a New York-hardened helicopter-riding, traffic reporter. She's got a sometime lover, George (Cory Cooke), and, if she doesn't like her job ("It's irrelevant, no one drives in New York!"), at least she can afford a nice apartment, nice clothes (she spends an inordinate amount of time in front of a mirror), and meals out in swank restaurants. She agrees to take care of a cat, Caesar, which belongs to Sarah (Beth Pennington), a friend of a friend, who's a recent transplant from St. Louis. The recipient of a grant to teach in New York's inner city Bronx, she's the exact opposite of Calli: idealistic about her work, a little less style conscious and perhaps too cavalier about personal safety.
In linear fashion the story would describe the unfolding of their relationship, from acquaintances to friends to something else. It's the unrealized aftermath of that something else, incited by the kiss, that would have clarified matters but the moment it happens, Sarah gets beaten to within an inch of her life.
But it's not told in a linear fashion. The two stories ("The Garden of Eden", "After the Fall") are intertwined; the twenty-four scenes enact one story line and then the other, texturing hope with despair, awakening with darkness. The story hopscotches about, moving forward in time, moving backward, providing insight into turns of events that are both incredibly sweet and unbearably horrible. Each scene is perfectly integrated. One plays off the other. Together they create their own contrapuntal rhythm lines within the larger symphonic flow of the story.
The acting was superb. Bush and Pennington together affect a spectacular give and take of strangers becoming friends on the verge of becoming something else. From moment to moment Bush is either delightfully innocent of these unfamiliar feelings for another women or else shattered beyond belief trying to rationalize what happened. Her voice (giddy or quivering), her gestures (ebullient or devastated), her posture (vertical, expansive as in "I Love New York!" or slumped like an urban pieta) describe the volcanic feelings that develop and finally erupt in her world-weary soul.
Pennington's Sarah was more enigmatic, a little less likely to wear her heart on her sleeve. She had just gotten out of a relationship with Peter (Richard Martinez), but she didn't want to talk much about it. There's a moment when she spontaneously sleeps over at Calli's place. Trying to get Caesar to join her in bed, she invites Calli, the cat's new best friend, into bed as bait. Sarah seems to fall asleep instantly and then so does a very uncomfortable-being-in-bed-with-a-woman Calli. In an extraordinary theatrical moment, conveyed by eyes alone, Pennington lets us know that she's not asleep, that perhaps she really did have other things on her mind. But we don't really know. For most of the play, we're inside Callie's head and heart, not Sarah's because, well, Sarah's in a coma.
Jonelle Holden, who understudied for Amy-Louise Sebelius, was utterly convincing as Mrs. Winsey, a witness to the assault. In both her interrogation by Detective Cole and her taking of coffee with Calli, she was everything Calli and Sarah were not: unloved, unwanted, misunderstood and, though she probably saved someone's life, she was certainly not open to the possibility of a lesbian relationship. Ditto with Hamme's Cole. He was hard-nosed, as we would expect him to be, but he seemed to take a perverse pleasure in getting Calli to admit that she had just kissed Sarah moments before the assault.
Performances are 8pm, Thu. - Sat. The show runs until Aug. 28. Tickets are $15-18. The Theatre is located at 251 E. 7th St. For more info, call 433-8337 or visit http://www.thegaragetheatre.org/The_2010_Season.html. thegaragetheatre.org.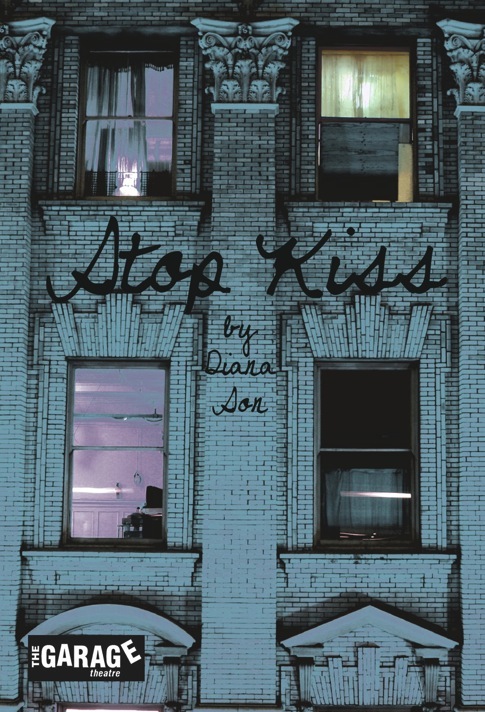 Popular in the Community