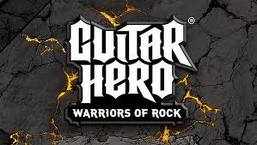 A Conversation with Gene Simmons
Mike Ragogna: Hey Gene, how are you?

Gene Simmons: I'm deliriously happy.

MR: Why didn't you let your daughter keep her pony?

GS: There are Beverly Hills ordinances that I wasn't aware of. You aren't allowed to keep farm animals that poop bigger than a certain size. Do you believe that?

MR: (laughs) No, I can't believe that.

GS: It's actually true. Dog poop is a certain size, but once it gets past a certain size, supposedly, there are health hazards. So, we had to move the horse past Malibu.

MR: I'm sorry to hear that. Did the horse live happily ever after?

GS: Oh yeah, happier there than in Beverly Hills.

MR: Sweet. With regards to Guitar Hero: Warriors of Rock, is it easy or hard for you to transform yourself from an everyday person into a savior of rock 'n' roll?

GS: When you dare dream the impossible dream, then you can unleash the inner rock star inside of you. We all had these kinds of notions when we were kids, especially guys. We all put towels around our necks and tried to fly through the air, or imagined we were Harry Potter if we're young enough. We all want to sort of defy gravity and scale Mt. Olympus, and very few things enable you to do that. 3D takes you close, but your body is motionless while your mind takes you. When you sit in those Disney amusement park rides, you get King Kong coming at you, but you're sitting still. This, for me, is a labor of love. Guitar Hero: Warriors of Rock is like this full body experience, where you get to not just imagine what it feels like to be a rock star, but you become the rock star, if you will, within you. Because physically, you're playing a guitar, you're trying to keep up with this great music you're hearing. Visually, you're trying to keep up with what's going on onstage, and there's an evolution, kind of a metamorphosis; the musician becomes a demi-god. I saw a close to finished version of it and it rocks.

MR: Now, you held a press conference at Pop Sound Studios about your part in the game. Were people amazed at the end result?

GS: Yeah. People think, "How does he have time to do this?" because tomorrow, I'm physically in Toronto, and today I'm in Los Angeles. Tomorrow, I'm playing onstage with KISS, and here I'm talking about Guitar Hero. But you know, life is short and you should make time for the things that you think are cool. I don't know how else to put it, but Guitar Hero rocks.

MR: What KISS song is featured in the game?

GS: "Love Gun." Also you'll be able to hear Offspring, Queen, and a whole slew of artists. But everything from A to Z is all rock--there's not a rapper, there's no cowboy hats...

MR: So, where is rock and roll heading?

GS: It's going to depend on who's going to carry the mantle. It's like, "Who's going to wear the crown, and are you worth it?" It's going to depend on that next fifteen-year old kid, guy or girl, in a garage. Do they have something to say and do they know how to say it? Can you spread your legs wide enough to hold that rock star, Jesus Christ pose?

MR: (laughs) I thought you were going elsewhere with that. What bands do you currently think are great rock bands?

GS: I like The Envy, which is about to come out with their first record on Simmons Universal (laughs). We believe in that band, and that's going to happen big. I'm also a fan of The Muse. If you haven't heard of them, they're big in England and starting to make headway here--by the way, they're in Guitar Hero. For those that don't know, they're sort of Queen-like and a combination of other things. There are a lot of really good new bands, but it's going to depend on them and whether they're willing to pick up the challenge and go where no band has gone before. That's the only way they're going to be able to make any mark.

MR: You mentioned Simmons Universal. You have a label coming through Universal, right?

GS: Right.

MR: And what kind of acts are on it?

GS: It doesn't matter, it's just got to work. Mostly there has to be guitars in the band. I don't want a synthesizer band. You can have a synth in the band, but it's got to be driven by guitar. The heartbeat of all of it started a long time ago with Chuck Berry and Little Richard. Unless you're singing stuff that connects with the joys of life--good food, sexy people, living life to its fullest--then it's just kind of dreary. I don't want to do Seattle music. I'm actually happy to be alive.

MR: What are your thoughts on music video games in general, you know, like Guitar Hero?

GS: Well, I think Guitar Hero is head, hands, and feet above the rest simply because it allows you to kind of, not morph, but metamorph or evolve into the inner rock star in you. My favorite thing about it, though, is that it's a full body experience. Your imagination goes, you hear the music that surrounds you, the visual surrounds you, and you become a part of it.

MR: Can the case be made that somebody who plays Guitar Hero might be inspired to pick up a guitar and learn how to play the actual instrument?

GS: The answer is yes. More importantly, it self empowers you, and you are in control of your own destiny. How many places in life do you get to do that?

MR: What are you listening to right now, what's on your iPod?

GS: I don't listen to iPod; I find it insulting because bands, and I'm in one, spend so much time and money making sure that it sounds great, and then you hear it through the asshole of a fly. It's such an insulting way to do it. It's like watching movies on your handheld devices, what a f**king insult to the movie makers, and the sound guys, and technicians who spend so much time lighting stuff so that their stuff can be squashed to the size of a potato chip. I use handheld devices for communication, not for looking at art or listening to music.

MR: Wasn't that the same complaint when we moved from analog to digital, from records to CDs?

GS: Yeah, I don't like it. Just because something is easier doesn't mean it's better. I also like leftover food as opposed to fresh food because the spaghetti gets to talk with the meatball, and it's just more scrumptious. That's what marination is, "Oh, I just put some fresh wine on it." I'll say, "No, let it soak, it'll taste better."

MR: Now, you're no stranger to games. I remember you had one of the most popular pinball machines of all time.

GS: It is the most popular one of all time, the KISS Bally machine was the biggest.

MR: They came to you and asked you to be a part of Guitar Hero, right?

GS: Yes they did.

MR: What was your first reaction?

GS: First reaction was, "Cool." To be quite honest, they're not going to be able to make me rich, it's too late for that. So, the only reason for doing stuff is if you think it's cool. I don't know how to describe it other than saying Guitar Hero rocks.

MR: And it's so involved, with all the different levels, pods, all that.

GS: There are one thousand variations, can you imagine? One thousand variations of where you can go, where you can wind up, and where you can fall flat on your face, and the musical choices and the physicality of it really makes it a full body experience.

MR: Gene, are you good at it?

GS: I'm horrible, that's why I want to keep playing it. Before I whip it out, as the phrase goes, at a party or an event I want to be good at it. So, that's why I'm getting one of the first ones that are coming out. We're just doing the last vocal, and the PR campaign stuff, but I'm getting one of the first ones off the racks to quietly go over in a corner and practice. I can't say, "That's me. That's the voice. I'm the demigod." "Well, how do you play?" "Umm, not so good."
I can't do that. I've got to win, got to be cool. That's what I suggest to everybody: Get yours, and get your free Soundgarden album because the nice folks at Guitar Hero, believe it or not, are giving the whole album free, as an extra. I would go off, if I were you, and practice on your own, so, when you're at a party and someone says, "How did you get so good?" You can say, "You know, some people are just born with it. Some people are just born rock stars."

MR: KISS is on tour?

GS: We've been on tour for two-and-a-half years, pretty much, on and off.

MR: Are you working on a new KISS project?

GS: Oh, God, there are so many. Go into a 7-11 or a supermarket, or drive down the highways of America and you'll see us.

MR: Okay. More specifically, is there a new album in the works?

GS: There will be, we just need time to breathe.

MR: Right. Now, we started out talking about something that happened on your show, Family Jewels. Are there any more seasons?

GS: Season six starts shooting next month. We're the longest running reality series, we're in eighty-four countries, (sings) and a partridge in a pear tree.

MR: (laughs) Nice. Is the show going to feature you playing Guitar Hero in any of the episodes?

GS: Am I going to feature Guitar Hero in our TV show?

MR: Yes.

GS: It depends, if they buy on, yes.

MR: (laughs) Leaving aside the iPod, what are you listening to, music-wise, right now?

GS: You know, I listen to more new music than almost anyone I know because I get one thousand demos, on average, per month. So, I really do listen to new music...in fact, newer music than the people who listen to music because I get it before it winds up on a label.

MR: Are you listening in the context of finding bands for Simmons Universal?

GS: Yes.

MR: Do you have a roster that's already set?

GS: The Envy is our first act, but we're closing in on three more. You can go to simmonsrecords.com and get the lowdown.

MR: KISS has been one of the biggest franchises of all time.

GS: No other music franchise touches it. We outsell The Beatles and Elvis put together.

MR: I know somebody interested in buying a KISS casket with the fireworks.

GS: The next generation of that is coming out. The first generation sold out, you can't find them.

MR: (laughs) Yeah?

GS: The KISS condoms are coming back, too. The condoms were sold out as well. Did you ever notice that it says made in Jamaica? Oh, yours doesn't roll out that far? See, that was a joke.

MR: (laughs)

GS: That was a joke.

MR: (laughs) Yes, yes, and a fine one. You were on Shatner's Raw Nerve, right?

GS: Yes, I did one.

MR: What was that like?

GS: Well, Bill asks people questions that are sometimes surprising, and he actually got me. He asked about my mother, and what the immigrant experience was like coming to America, and where I came from, and stuff that you usually don't talk about in interviews.

MR: I was just curious about that.

GS: Trust me, I'm fascinating.

MR: You are, sir. I'll say you were fascinating even as a sea monster in SpongeBob SquarePants.

GS: Yes, I did SpongeBob. We also did The Fairly OddParents one hour premier, KISS did two Family Guys, where KISS saves Santa Claus. I think I did Mrs. Claus. Anywhere, anytime, all places, all things for everybody.

MR: Once you're a cartoon character, how do you go back?

GS: Well, I also created My Dad The Rock Star, which was on Nickelodeon, and around the world for twenty-six episodes. How do you go back? You try to be all things to everybody.

MR: It's clear you've got acting chops. Where did they come from?

GS: I have no clue. I think there must be a loose screw someplace because the tendency for most people is to throw up when they get up onstage because they get judged. I think I'd throw up if I wasn't on stage and I wasn't getting judged.

MR: Which takes us to what advice do you have for new artists?

GS: There's no advice you can give because every artist is unique. There's no paint-by-numbers road to success, and no ten easy steps to follow that will make you succeed. First, it will start with you, and what you've got. Then, the other three are the right thing, at the right place, at the right time.

(transcribed by Ryan Gaffney)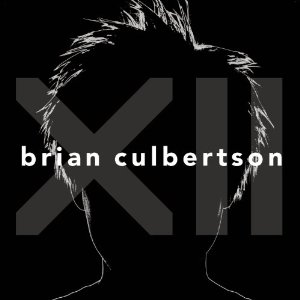 A Conversation with Brian Culbertson
Mike Ragogna: So you named your album XII.

Brian Culbertson: I'm bringing back the Roman numeral.

MR: And you're doing it in a fine way. XII features artists such as Chuck Brown, Kenny Lattimore, Brian McKnight, Avant, Faith Evans, Earl Klugh, and Ray Parker Jr. Why?

BC: Why? You know, I always love collaborations. To me, making music is about being in a studio with other great artists and musicians. So, I always get together to write with people and to record with people. I just love that feeling of collaboration, when everyone is in there having a great time. Some of the songs are even like a party. There were probably seven or eight of us in the studio during the making of "Feelin' It," for instance.

MR: Sounds like a party. Sinbad is on there too, right?

BC: Yeah. Sinbad, Ray...everybody is on that song. It was so much fun.

MR: You're classified as "jazz," but you're more than that. You're funk, you're R&B, you're pop...

BC: I think my new bio says, "...R&B, jazz, soul, funk, pop, mulit-instrumentalist." It's just kind of a mouthful.

MR: What was the recording process like?

BC: Well, this one was done like most modern pop records are done these days. You know, we went into the studio, we started writing, we went into pre-production, and we started making the tracks. A lot of this record was programmed, and I programmed everything--a lot of the drums, and synth bass, and a lot of the keyboard parts were programmed. Then, we started layering the live instruments on top of the programmed parts, which is why it's a very modern sounding, current record. After everything was layered on, we added the singers, adding their vocal layers, and then the last thing I did was put my piano on it to fill in the holes. After that, we started mixing it and added cool effects and reverb, and EQ-ing. I don't want to get too technical, but we make it sound good.

MR: I'm very familiar with the practice of filling in the holes at the end, but usually it's done with the lead vocalist or sweetening. I am very surprised to hear that the piano came last.

BC: Yeah.

MR: Normally, you'd record the rhythm section first, then replace the piano later.
BC: I do demo the piano first.

MR: Oh, you mean you record the piano as a guide so the players know what's coming, then you replace it in the end as a sort of final overdub.

BC: Yeah, they know roughly where it's going to be, but in terms of the little soloistic parts, I will fit those all in later. I don't want to get in the way, and impair anyone else who is going to potentially play in that spot.

MR: Right. Obviously, this is your twelfth album, right?

BC: Yeah.

MR: How long have you been recording?

BC: Oh, geez. Well, my first record came out in '94. So, it's been a few years now.

MR: You've accumulated quite a Facebook friends list for the album, but some of these musicians are old pals, right?

BC: Oh yeah, a lot of the people that I work with, I've worked with on many of my records over the years. A lot of the great studio musicians like Lenny Castro, Alex Al, Paul Jackson Jr., and Eric Marienthal are all guys that have played on many of my records. Even Ray Parker Jr., I've been working with for several years now. He lives nearby me, and loves playing guitar.

MR: And you've contributed to other artist's albums, such as Peter White's and Dave Koz's.

BC: Yeah, over the years, I've done a lot of different things. Most recently, I just worked on the new Avant record, and the new Faith Evans record. So, I'm always meeting new people, and getting new relationships. I just, like I said, love working with different people. It's always a learning process for me. Every time I work with someone new I might learn something that I've never done before.

MR: Speaking of learning something, how much do you attribute your musical chops to being the son of famed trumpeter, Jim Culbertson?

BC: Ah, yes. I got all my music from my parents, growing up. My dad--being a great trumpet player and a band director for, now, thirty-eight years--had music flowing in our house ever since I was born. So, I was destined to become some kind of musician, and I started classical piano lessons when I was eight, picked up a lot of different instruments along the way, and here we are.

MR: One of your albums that people may be most familiar with is It's On Tonight.

BC: Yes.

MR: That debuted at number one on Billboard.

BC: It did, and it stayed up there for a few weeks too.

MR: You've had many albums with the Warner family, and many with the Universal group, right?

BC: Yes.

MR: How do you keep your head in your art as opposed to dealing with business aspects of your career?
BC: I've got to tell you, I'm not thinking about that. I'm thinking about, "What kind of music do I want to make now?" That's all I'm thinking about. I let my manager deal with label situations, wherever we are at that point, and whoever we're dealing with. It's my job to make music, go in the studio, and deliver a product that they can get excited about trying to make some money off of. Ultimately, for me, it's all about the music and the creativity.

MR: While growing up, who were some of your influences besides your dad?

BC: Well, around the house, I really listened to what my dad was listening to. He was listening to Earth, Wind & Fire, and Chicago, and Blood, Sweat & Tears, and Tower Of Power. Then there was the fusion stuff like Chic Corea, Yellowjackets, Brecker Brothers, and then David Sanborn and that whole thing. So, that's what I grew up on.

MR: David Sanborn is one of my favorites. He appeared on a lot of old pop records as the big sax break.

BC: He was at the perfect time because sax was such an integral part of pop music in the '80s.

MR: Right, and the '70s as well. Who is your favorite traditional jazz artist, and who is your favorite contemporary jazz artist?

BC: Definitely, my favorite is John Coltrane. I never, never get tired of listening to his records. My favorite contemporary artist is harder to pick because there are so many. David Sanborn is right up there, but I also love George Duke. I don't even want to play in the same room if he's there. I'm just in awe of his talent and his musicianship, and I tell him that too. He's like, "Ah, man. Come on." (laughs)

MR: Do you see reality shows like American Idol continuing as strongly as over the next few years?

BC: Well, I think, like anything, it has a limited number of years. That, right now, is the fad I guess, and I personally don't see that lasting forever, just like any pop star. Obviously, there are always exceptions, but it's having a good run right now.

MR: I expected American Idol to last about as long as a game show, but it outsmarted me.

BC: I must admit, I don't personally watch them. I actually don't even watch television because I don't have TV at home. I canceled my service five years ago, and I haven't watched it since.

MR: So, how do you watch How I Met Your Mother?

BC: I have iTunes and there's Hula. There are many ways that, if you need to watch something, you can watch something.

MR: I haven't had a television in about year. Not missing it. I only cared about a handful of shows, and that's it.

BC: Yeah, the only thing you get screwed on is you can't watch live sporting events. So, if you're a huge sports buff, it's probably not a good move for you. I used to be into sports when I was in Chicago. Obviously, I was there during the Bull's dynasty, so we had to watch every single game. Now, I'm like, "Eh." I've kind of lost interest. So, now I just kind of focus on music, which is a good thing.

MR: Live versus studio recording, which is your preference?

BC: Well, it used to be studio hands down. When I was first starting out, I was a total studio rat or studio nerd or whatever you want to call it. I loved being in the studio, and I still have a studio tan, by the way. To me, I really like the control aspect, how every little part gets put in its place. Then, when I first started touring, I was very uncomfortable up on the stage. I hadn't done it a lot; in fact, I had never actually performed on keyboard live because I was mainly a trombone player back in those days. So, when I first started touring as myself as an artist, all of a sudden, I'm out front having to talk to this audience that doesn't know me because I'm brand new, you know? I was a nervous wreck, man.
Over the years, as I became more popular and songs started playing on the radio, people started coming to actually see me. So, I think when you see that people are coming to see you, and know the songs already, all of the sudden you get more confident. At this point, I absolutely love touring; I love performing live. It's just an amazing thrill to be out there on that stage and just command that audience right from the start. I just love having them right on every note. It's a blast.

MR: What do audiences cheer for most at your concerts?

BC: I think people like when you are really just seriously into it. I'll go nuts on a couple of songs, and people will lose their minds, it's crazy. Then, on the other side of it, I'll do a ballad, and I use a keyboard live, so, I'll step around to the back of it and play it backwards. That blows people away, too. Sometimes, I run around with my trombone because I still play trombone in my shows. Now, I'm playing drums in my show. I always try to flip it up and do something different to throw people off a little bit.

MR: You've worked with Barry Manilow, right?

BC: Yes. Actually, at this point, I would say I've done over thirty shows opening for Barry when he goes out of Vegas to do arena shows. We did the Staples Center in L.A., the United Center in Chicago, and obviously, many other places throughout the country. That's been an amazing, amazing experience. I still remember the first show I did for him--I think it was in Philadelphia. He hadn't had an opening act in, I believe, almost ten years. So, everyone was very prompt and got there right at eight o'clock when I went on because they thought he was about to come out. They're chanting, "Barry, Barry," and I'm thinking they're going to crucify me, right? So, I run out, and they realize it's not Barry. I'm looking at random people in the front row putting their arms up and looking at their watches, but during my whole set, I slowly started to win them over, and by the end of the show I had the whole audience on their feet, and we had an amazing time. Barry was so gracious, he even had me come out and perform with him on some of his stuff. So, it was definitely a great thing.

MR: And you had a career in jingles?

BC: Oh yes. Back in Chicago, I actually wrote and produced thousands of commercials. We did everything from United Airlines (hums theme), to McDonalds with the Fry Guys, if you remember that. So, that was a really cool musical training for me because I was in my early to mid-twenties at that point, while I was also doing records on the side.

MR: How did you get your jingle gig?

BC: A guy that owned the company was a guy that I took private lessons with when I was in high school, and then he was a teacher at DePaul University, kind of an adjunct professor there who taught one class. So, I continued private composition and arranging lessons with him, and a couple years later, his partner left, and he asked me if I wanted to work with him. I was like, "Oh my God, yeah." So, I was literally thrown into sixteen-hour days doing jingles; it was insane. I kind of got burned out and quit that to move to L.A. and make records full time, and I've been a happy guy since.

MR: Although, kids, the lesson here is do take your piano lessons.

BC: Oh, yes. I tell all the kids that, in the beginning, it really sucked and I hated it myself. But there is a threshold that you eventually get over, and all of a sudden, it becomes fun and enjoyable. Like learning anything, it's very difficult. But you've just got to stick with it, and eventually, it's going to be cool.

MR: What advice do you have for up-and-coming artists?

BC: What I tell people is a lot of people think they need to make a whole record in order to get a record deal, and my opinion is you don't really need a full record. You need three really well done, great songs--written well, produced well, and mixed well. A lot of people kind of forget to spend the time and the money to make it sound as good as it can possibly get because today, you're competing against everyone. So, you really have to spend as much time, money, and energy as you can. You really have to throw your entire self into it if you want it badly. Also, get out there and use those social media outlets. Make sure you have YouTube videos of yourself performing live, go do club dates, and get a band together. There are so many things you can do. Go get a million hits on YouTube, good luck.

MR: All it takes is a treadmill, apparently.

BC: (laughs)

MR: I bet OK Go was as surprised as anyone by the phenomenon.

BC: I'm sure everyone was shocked.

MR: So, what does the future bring for Mr. Brian Culbertson?

BC: Right now, I'm about to embark on a lot of tour dates this Fall. We're going to do a whole tour on the East coast coming up very soon. We're probably doing a bunch of shows in the Midwest and the South, and then I head out on a cruise ship. We're doing a weeklong jazz cruise in the Caribbean. Then, I'm going out on a Christmas tour with Dave Koz, Kenny Dilfer, and Jonathan Butler, and that will be twenty-some dates in the month of December. It's just going to be a busy fall, so, I'm looking forward to getting out there, and you know, promoting the record.
Tracks:
1. Feelin' It
2. Another Love
3. It's Time
4. Out On The Floor
5. Waiting For You
6. Stay Wit It
7. Skies Wide Open
8. Forever
9. Don't U Know Me By Now
10. That's Life
11. I Wanna Love You
12. I Don't Know
(transcribed by Ryan Gaffney)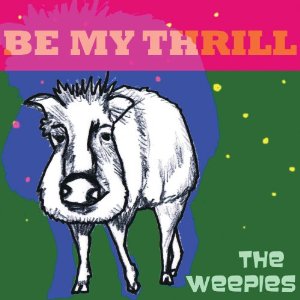 A Conversation with The Weepies' Steve Tannen and Deb Talan
Mike Ragogna: Steve and Deb, I'm a little shy introducing two people in the same group who are married because the last name thing gets tricky.
Steve Tannen: Definitely. No, Deb Talan was Deb Talan when I met her, and she will ever be Deb Talen. You know, if you're marrying Joni Mitchell or Bruce Springsteen you're not going to be like, "Oh, take my name too."
ST: Exactly, and I'm Steve Tannen.
MR: How are you guys? Are you doing well?
Deb Talan: Doing well, thanks.
NR: So, let's get to the new album. I think one of the best and subtlest lines on the record is in the first song "Please Speak Well Of Me": "Don't say words you don't mean."
ST: Thanks, that was one of the first songs we wrote for the record. I don't know, it just set up the emotional balance of, "everything is good, but there's a lot of longing going on."
MR: Nice. An alternate way of looking at it is people fill up a lot of space with a lot of words, kind of like what I'm doing right now.
DT: But you have to, it's your job.
MR: Hey, I have a sweet job today, talking to The Weepies for The Huffington Post here at solar powered KRUU-FM. Did you know we were solar powered?
DT: No, that's so cool. What does that mean?
MR: That means we're running off of solar energy, and we're the only ones in the Midwest doing that.
ST: How does that work during the winter?
DT: That's amazing. Both of us used to live, separately, in Colorado, and we were amazed at how much sun there was. It was like three hundred days a year, or something.
MR: Well, the interesting thing is if it's functional in the Midwest, then there's no excuse for anyone on the West coast, right?
DT: Los Angeles has almost an offensive amount of sunshine.
ST: There's a song on the record called "Hope Tomorrow's A Sunny Day," and originally it was "Bet Tomorrow's A Sunny Day." It was sort of a cynical view of how many sunny days in a row you have in California.
MR: I moved here from California, I know exactly what you're talking about.
MR: I think there's such a thing as being too happy.
ST: Did you fall in love or something?
MR: As in what am I doing in Iowa?
ST: I love Iowa. That's just an unusual path.
MR: (laughs) So far, I've had a beautiful time here in Fairfield, so I'm a-lovin' the Iowa.
DT: We've really loved our time we've spent in Iowa too, though it's just been passing through, playing shows and things.
MR: Where do you play when you pass through?
DT: We've played in some really tiny places. A little place in, what is it, Cedar Rapids. Kind of a coffee house type place that's run by these two guys. We've played there a couple of times.
ST: And I think we're going to be at the Englert Theatre in Iowa City. We visited Iowa City last time, and we were looking at housing prices when we were there thinking, "Gosh, look what you can get. That's awesome."
MR: Wait till I tell you about Fairfield.
ST: (laughs) Oh my gosh, I bet.
MR: We're going to get a real estate agent here in a moment or two.
ST: (laughs) Get 'em on the line.
MR: I hear some good things are happening with Be My Thrill. It's already topping charts, and there is much celebration in the land.

ST: You know, to be perfectly honest, we don't follow it at all. The little we do is the label telling us what's happening and we go, "That's weird. That's great." A friend of mine said, "Hey, did you know you're ahead of Eminem?" And I was like, "You know, I'm not." It was never our intent to be ahead of Eminem, and we don't even pay attention. We are now preparing for the road. We're home, going through the last four records, and a couple of the solo records, deciding what we're going to play this time through since we'll only have two hours every night.
MR: Time to whip out the medleys.
ST: You know, I did that a while back and I was like, "That was cool." But no.
DT: He was kind of playing and making fun of himself, right?
ST: Seeing how many songs he could play in the key of G.
MR: I guess when you do medleys, you have to be a Bacharach or a Jimmy Webb.
ST: Fair enough. We're going out on the road with a huge bus and a full band, and we're going to take the next five weeks here and really get this show on its feet. We're really excited to be heading out on the road.
MR: Where are you heading?
DT: All over the place. We're heading to thirty-six cities around the country. We're starting with going up the West coast, then over and around.
MR: Nice. I remember getting turned on to The Weepies because one of your songs was on One Tree Hill.
DT: They've used a few at this point.
MR: After I heard it, I was like, "Whoever they are, I need my fair share of Weepies."
ST: Thanks. We've had a lot of support from film and TV. It's a little inexplicable. I don't know, it just seems to fit. We're involved in many of the decisions that go on there. They show us the movie or the TV show it's going to happen in, and in most cases, it's really cool, beautiful stuff. There's no commercial radio to speak of for indie artists, so, it really helps get the music out there too. You discovered it through a TV show...crazy, right?
MR: Yeah, and what's interesting is that even though the intention of your song was probably not acted out by the actors, it perfectly conveyed the mood the scene needed, whatever that was, don't really remember specifics. It was One Tree Hill, what can I say.
DT: Hopefully people are interested enough that their ears perk, and they can make their own associations in their own lives.
MR: So, what did you get that musical director for Christmas?
ST: Again, this is so embarrassing, we don't really know him. We do meet them once a year or something at an event, but mostly, we are so boring. We sit at home and write and play, and then we play out, and that's all we do.
MR: Well, I have to tell you that I have shouted the virtues of The Weepies far and wide, and actually, I've turned my transcriber and his girlfriend onto it.
ST: Thanks very much, that's how we survive.
MR: Let's go back to the record. The title track to the album is an up tempo, flirty song, is that your single?
DT: It's, I guess, one of them.
MR: Okay. What is your "single"?
DT: I don't know what that means anymore. They send it out on it's own, to bars around town, and see if they can hook up with anybody. The first one was "I Was Made For Sunny Days."
ST: An artist named Colbie Caillat sang background on it, and I think that's why they chose it as the single.
MR: Colbie had a hit with Jason Mraz.
DT: She's certainly well established in her own right, I mean good gosh.
MR: Yeah, and the hit was "Lucky."
ST: We're hilariously ignorant about all that. Colbie is just like a nice woman from down the block with a great voice.
MR: About those singles...
ST: The second single was "Be My Thrill," which the record company also really liked, and is another up tempo. So, they called it the second single, which just means that Deb did some more artwork for it, as far as I can tell.
MR: Right, because servicing these days is really just a digital link.
DT: Yeah. For singles, certainly that's what it's been.
MR: Your first single, "I Was Made For Sunny Days," pretty much describes all of us.
ST: There's a line there, "...and the streets filled with umbrellas, and we all look the same." I think that was kind of a spark for the whole song.
MR: Nice, like a Magritte painting.
MR: Are there a couple of songs on here that have interesting stories that the public is not privy to?
ST: Absolutely. One of the things that we do is write together, and write for each other. Some of these songs started off as slow, depressing, low songs that I was singing, and ended up as really poppy ones that Deb sings, and that sound really happy. One of those is "Be My Thrill," which at some point, really had this dark...
DT: ...a little Tom Waits and Leonard Cohen.
ST: Exactly, but if you listen to it, you can hear how it ended up.
MR: Speaking of Tom Waits, I prefer the Asylum years, though most hipsters prefer the Island years. I separate the period in that way because during the Asylum years, he was merely swallowing a glass of broken glass a day...
MR: ...but then he hits the Island years.
ST: It's funny, he goes through these phases, but it's all the same guy, and that's what keeps him interesting.
DT: And probably keeps him interested still in what he's doing.
MR: I love him. "Waltzing Matilda" is one of my favorite songs of all time. It's such a gin soaked song.
ST: Absolutely, did he write that?
MR: Well, "Waltzing Matilda" is the nickname of a song that he wrote called "Tom Traubert's Blues (Four Sheets To The Wind In Copenhagen)," in which he incorporated a tag from the folk song "Waltzing Matilda."
ST: I think my favorite Tom Waits is The Heart Of Saturday Night. That's my favorite record of his.
MR: Dude, that's one of my favorite albums of all time. Every song on that record kills.
ST: It is such a whole. You can put the whole thing on and it just never breaks the mood.
MR: It's like one big song cycle. "San Diego Serenade," "Shiver Me Timbers," the title track, "New Coat Of Paint." How do you do better than that? That's just an incredible record.
ST: It's gorgeous. I read an interview with him, and he was talking about sort of moving on from there, and how he felt. I don't know if this is true or not, but the interview said that he felt like he had sort of done what he had set out to do as a singer-songwriter at piano. So, it was like, "Yeah, I did that. Now I'm trying something else."
MR: Joni Mitchell is one of those people where everybody wants another Court And Spark or Blue or For The Roses, and she had no intention of ever doing those records again.
ST: They're all awesome. Strangely enough, Larry Klein, who produced a bunch of Joni Mitchell's albums and was married to her, plays on our record.
ST: On a bunch of the tunes. Obviously, Joni Mitchell is amazing, but Larry Klein is also an amazing hero of ours. We got his contact info and sent him a note, and he just called us back. He said, "Come on down." Talk about a generous soul, and an amazing talent.
MR: Look at all the people he's worked with like Madeleine Peyroux, Julia Fordham, many others. His style of production works inside out. He doesn't gloss; he understands what's at the root, and then he accents.
ST: We'd love to work with him on that level, and we talked about maybe doing that down the line. This one, he literally just played bass for us. It was really sort of magical.
MR: He's such a great producer that you forget he's also a really amazing bass player.
ST: Incredible. The other guy we were able to hook up with was a guy named Tony Levin.
MR: I'll always associate him with Paul Simon, but he's done so much more.
ST: Another tremendously generous guy, and an amazing player.
MR: There are some really great humans that we could be spouting off about for the next hour, but let's get back to The Weepies. The Weepies have a certain amount of popularity, as we know from all this chart action you've been having lately. But I think you might be influencing others now. How do you feel about that?
ST: Seriously, when Colbie Caillat contacted us and was like, "Listen, I really listen to your records." That was really amazing.
DT: Amazing and surprising. I think we feel like we're sort of a part of a songwriter milieu, a generation of songwriters. There's sort of influence and counter influence that goes on, and inspiration by listening to each other. It definitely does feel like that.
MR: That's fair. It is feeling like the singer-songwriter community is a giant cooperative right now.
DT: It feels pretty cooperative, yeah.
MR: Can I ask you an embarrassing question? This is like "let's whip out the naked baby pictures" time.
MR: Can you talk about how you met in Cambridge?
DT: Yeah, Steve and I had each been doing the singer-songwriter life, I was in Cambridge and Steve was in New York City. A mutual friend said to both of us, "You need to listen to this other person." We were both in very intense up-and-coming artist circles, hearing to a lot of music and listening to a lot of other people playing. It was really rare, for me anyway, to hear someone that I was really excited about; it happened, but it was few and far between. I put Steve's CD on, and I became an instant fanatic. I heard that he was coming to Cambridge to play from someone at another show I was at, and I wrote it on the back of someone's business card they had given me, "February 12th, Steve Tannen." I went down to Club Passim where he was playing, and it was really exciting to meet him, and really frightening.
ST: Now can I tell what really happened?
ST: Deb Talan, in '00, was a very up-and-coming, hot--in all senses of the word--songwriter. I had heard about her, and then somebody said, "You have to listen to her CD." Like Deb said, you listen to a lot of CDs, and I was like, "Yeah, I'll listen to her." Then I saw her picture and I was like, "You know what, I'd better listen to her, she's cute." I did, and I felt a real kinship. I would sing along with her in the car all the time, I'd share her with everybody, I tried to do a cover of her with my band, then I went up to do a show in Boston and she freaked me out. She came and sat right in the middle of the show and I was like, "That's Deb Talan, don't screw up. That's Deb Talan right there." I literally don't remember the rest of the show, I was so overwhelmed. We started writing together almost immediately, started playing shows together, and now we're married and have two kids, it's crazy. That's a true story, an absolutely true story.
MR: I like stories like these. I want one of my own.
DT: Well, we want one for you, Mike.
MR: Aw, thank you. Is there anything in the news that you're concerned about?
ST: Everything in the news is concerning us, and everybody.
DT: The state of health care, the fact that we're still at war...
ST: Listen, here's what I'm going to say: Everybody out there, be nice. Love one another because this is the only shot you've got.
DT: Drive safely and respectfully. Don't cut people off. It might make you feel a little rush of power for a moment, but don't do it.
ST: You're not going to get there very much faster.
MR: Having been a former Californian, it's the only state I know where if you signal to change lanes or to get out for an exit, it's a sign of weakness.
ST: Yeah, people will speed up and hit you, it's true.
MR: What is that? I don't understand, I've never seen that in any other state.
DT: You're right, it's a very unique driving system out here.
MR: I hate it, I miss it.
MR: Out here in Iowa, we are much more refined than that. Or we don't exactly have a lot of highways, so there's not a lot of major freeway freakishness.
ST: We can't wait. We're going to experience it when we come to Iowa in October.
ST: We are, we're coming to Iowa City, Iowa, and we're driving. So, we'll experience the roads for ourselves.
MR: Come for the music, stay for the roads. One more question, got some advice to new artists that are jumping into this ring?
DT: Just keep doing what you're doing...
ST: ...every day, it doesn't matter what your job is. Both of us had horrible, horrible jobs, and some not so bad jobs. But write every day.
DT: If you are doing work, and you're enjoying the work, that's it. If the world allows you to have a career at it, then that's fantastic.
ST: Nothing has changed in the way we work other than I don't have to get up and go to Starbucks to work. I can go get a coffee.
DT: I was the professional barista, thank you very much.
MR: You worked at Starbucks? Really??
ST: No, it's true, it's true.
DT: Insurance after six months, dude. For half time.
MR: I was addicted to Signature Hot Chocolate, and then they took it away. They pulled the rug right out from under me.
MR: And now I'm decaffeinated.
Tracks:
1. Please Speak Well Of Me
2. When You Go Away
3. Red Red Rose
4. I Was Made For Sunny Days
5. They're In Love, Where Am I?
6. Add My Effort
7. Be My Thrill
8. Be My Honeypie
9. Hummingbird
10. Hard To Please
11. Not A Lullaby
12. How Do You Get High?
13. Hope Tomorrow
14. Empty Your Hands
For Weepies Downloads: http://www.nettwerk.com/forms/goto.jsp?link_id=3451
(transcribed by new Weepies' fan Ryan Gaffney)
REAL LIFE. REAL NEWS. REAL VOICES.
Help us tell more of the stories that matter from voices that too often remain unheard.