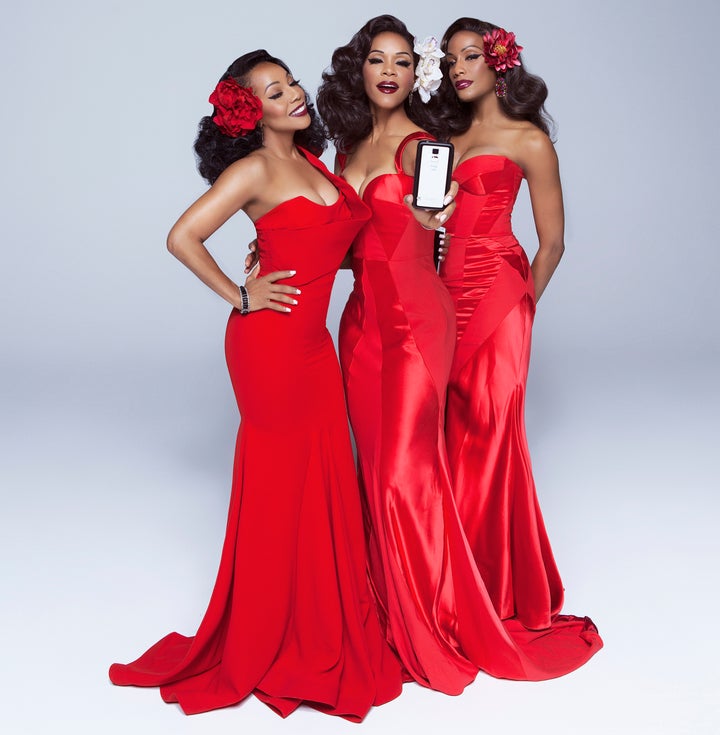 This is the latest installment of "Black In The Day," a HuffPost series about black entertainers taking an introspective look at their careers from back in the day. 
Nearly three decades since their meteoric rise to the top of the charts, En Vogue is set to add another empowering chapter to their legacy.
In April, the veteran girl group ― which now includes original members Cindy Herron-Braggs and Terry Ellis and newcomer, Rhona Bennett ― gave fans a taste of their upcoming album, "Electric Café" by releasing their single "Déjà vu."
On Dec. 5, before the release of the highly anticipated album, the trio will be among the list of musical guests to perform during the Apollo Theater's network revival special, "Showtime at the Apollo."
Hosted by Steve Harvey, the two-hour event will showcase the Apollo's legendary Amateur Night and feature appearances by comedians Tracy Morgan, George Lopez and Mike Epps and performances by T.I., John Legend, rapper Doug E. Fresh, Jodeci, Bell Biv DeVoe, and Rakim, among others.
In an interview with The Huffington Post, En Vogue opened up about their return to the Apollo, details on their new album, and why they've always chosen to address social issues in their music.
How does it feel to perform on "Showtime at the Apollo" as your first appearance in the early 90s?
TERRY: It feels amazing to be a part of history like that. The Apollo is a part of black history and culture, and this for us just solidifies our mark in that part of their history.
What's your favorite memory of performing at the venue?                          
CINDY: Obviously mine was our first time performing there and not getting booed off the stage. We were well received and that was really surprising to us. But also, just watching it all the time on television. Before we even dreamed of getting there, just enjoying watching it on television.
Since your last appearance at the venue, music has shifted tremendously. How are you planning on tailoring your stage performance for a new generation of fans? 
TERRY: We're gonna be a part of a medley with Jodeci and BBD (Bell Biv Devoe). So just to be in their company, we're incredibly excited about that. We're gonna give them a 90s explosion.
What have you guys been up to in recent years? 

TERRY: We've been performing, always out doing shows. And we do have a new album that we are set to release sometime in the first quarter after the new year. And we released our new single, "Déjà vu" on all of the streaming sites. So far, we don't have any guest appearances on the album, but we did work with Raphael Saadiq. He did a couple of songs for the album. And of course, [our original producers] Denzil Foster and Thomas McElroy.
CINDY: We sort of went with a very eclectic vibe this time around. It has a global, international vibe to it.
TERRY: But you still get the signature En Vogue sound with the harmonies and the Denzil Foster and Thomas McElroy flavor that we've always had.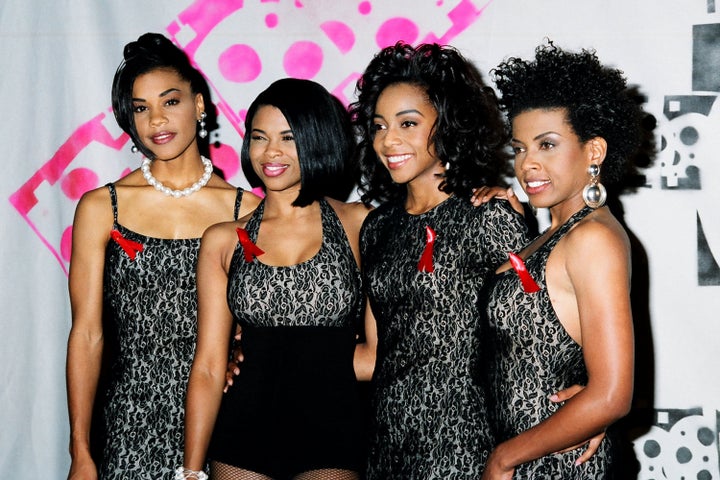 CINDY: Without us having any new music out, I would say our influence would be our past history and the fact that we're still working heavily in the industry and touring. It gives us the opportunity to share what we've created with our fans and new artists so they get a chance to vibe on what it was that we did. So I think in that way, we're able to influence. And hopefully it's a good thing. 
Throughout your career you've managed to incorporate social messages in your music ― ranging from women's empowerment to racial equality. How important is it for today's artists to continue that trend to reflect the current state of America?  
TERRY: I think for us, I can't speak for other artists, but for us our mindset has always been that we've been given the opportunity with such a huge influential platform for us to speak about something or sing or write about something of substance. We've always felt like we represent women ― black women especially – and African-American culture. So it's always been important for us to have something of substance to say, because it's such a platform of learning and growing, and evolving and experiencing.
This year artists like Solange, Beyonce, and more recently A Tribe Called Quest have gotten more and more overtly political with their music. Do you think that musicians and music should be political?

TERRY: I think art is art. And it comes from the mindset of the artist. I know for us, we always have a pocket of that within our music, because it's important to us.
What has been some keys to withstanding the obstacles that come with being a female music group in the industry, such as sexism?
CINDY: I think it's important as a female to empower yourself as best as you can, and a big part of that is just knowing who you are, being secure with who you are and not having to conform to some of the societal norms. And it also helps to know as much about your business as possible, because that also empowers you as a female.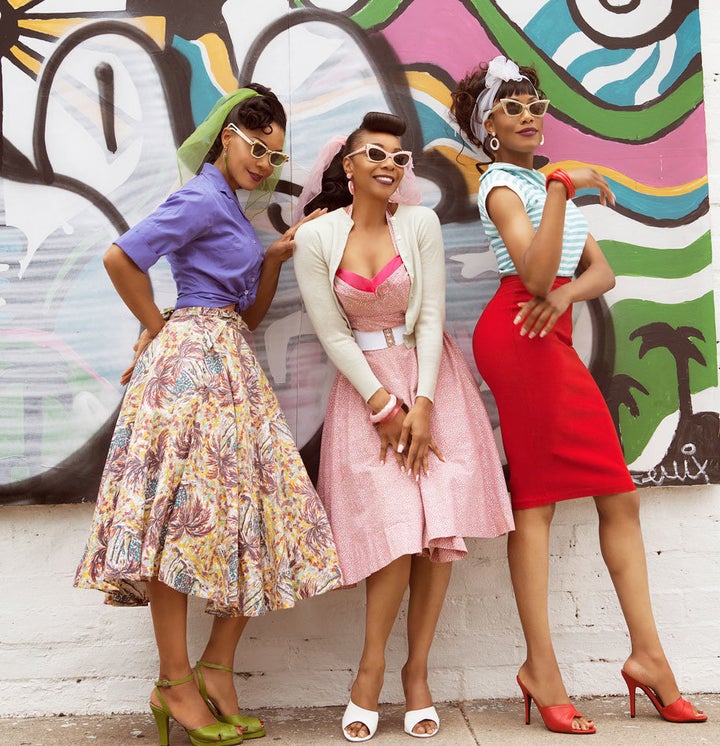 With so many hits and accolades, and ever-changing music trends, how do you guys manage to evolve your sound? Do you feel pressure to repeat history? 

TERRY: No. We basically just get in the studio with our producers who created the group and we just go with own flow. We know what's out there [in the music market], but we really just go with our flow. And I think we try to satisfy ourselves first. And I think for all of us we have such a diverse musical background, that I think it helped our music to continue to have that cutting edge to evolve and be more forward and timeless.

What are some pros and cons of today's music in comparison to the 80s, early 90s? 
RHONA: For me, quite possibly, some of the cons might be that we don't hear as much live instrumentation anymore. That's one of the things that I fell in love with about classic R&B. With any of the old music you had human beings in their essence on those instruments. And that's something that you can't duplicate when you try to do it electronically.
The pro of the electronics and just how we evolved with that, is essentially that. It's an evolution, and you can hear something different. We can marry both sounds now, whereas before you couldn't. There are some artists out there who have done a brilliant job of marrying electronic to the human essence on instrumentation, and we've come up with some pretty cool music doing that.
This interview has been edited and condensed for clarity.
"Showtime at the Apollo" airs Monday, Dec. 5 at 8pm/et on FOX. Check out En Vogue's latest single, "Déjà vu" below.
Calling all HuffPost superfans!
Sign up for membership to become a founding member and help shape HuffPost's next chapter
BEFORE YOU GO
PHOTO GALLERY
En Vogue Photos