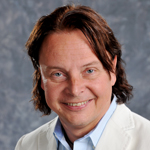 By Henry Tirri
Henry Tirri is the Nokia Executive Vice President and CTO.
Access to health care is a fundamental right of people everywhere, and fulfilling this basic need is critical to creating stronger communities and helping everyone enjoy the same quality of life and reach their full potential. Mobile computing is opening the doors to vital information and services that have been tragically out of reach for many people, but our work is just beginning.
Enabling mobility for billions of people around the world, and helping them make sense of their health, thus has the potential to improve lives at unprecedented scales. We know that we can achieve this goal by working cooperatively with industry, science and medicine, and entrepreneurial innovators like the teams competing in the $2.25 million Nokia Sensing XCHALLENGE.
We're tremendously excited to be partnering with XPRIZE for this competition, which is proving to be a vital spark in catalyzing this health care revolution. And after meeting with the all the finalists at last week's Challenge #1 awards ceremony, we couldn't be more thrilled with the results of the first competition.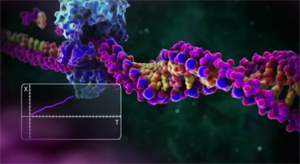 Congratulations to the Nanobiosym Health RADAR team on its $525,000 Grand Prize award. Its device enables diagnostic testing in the palm of your hand, unlike today's technology that requires a full diagnostic laboratory. A drop of blood or saliva is placed on a nanochip and inserted into a mobile device. The user selects a particular disease strain from the software interface and then pushes the start button to begin. The device detects the presence (or absence) of that disease's pathogen in real-time, with gold standard accuracy.
Five $120,000 Distinguished Award winners also demonstrated game-changing technology. Alphabetically, they are:
Elfi-Tech

- Using advanced optics in a device smaller than a penny, Team Elfi-Tech's device non-invasively measures skin blood flow, velocity, coagulation and vascular health.

InSilixa

- Using blood, saliva or urine, Team InSilixa created a single CMOS chip that analyzes proteins and nucleic acids to detect diseases and health status.

MoboSens

- Water and biofluids can be analyzed rapidly with Team MoboSens' smartphone-based sensor that reports on the presence of chemical contaminants and bacteria.

Owlstone

- Using a "digital nose" sensor, Team Owlstone can detect the presence of chemicals in concentrations down to parts per trillion that identify disease from a user's breath or body fluids.

Silicon BioDevices

- Using blood drawn from a small finger stick, Team Silicon BioDevices' sensor diagnoses and transmits results to mobile devices or electronic medical record (EMR) systems.
As you can see, the results not only demonstrate the opportunity we have to apply advanced technologies like sensors, new materials and cloud computing to have a meaningful impact around the world, but also showcase the immense talent and imagination of the participants.
We can't wait to see the ideas and innovations coming in the next round of the competition (Challenge #2 registration is open until February 12, 2014). We're excited to continue exploring new opportunities to better lives through advanced research and development in areas such as sensing and material technologies, web and cloud technologies and connectivity.
Calling all HuffPost superfans!
Sign up for membership to become a founding member and help shape HuffPost's next chapter