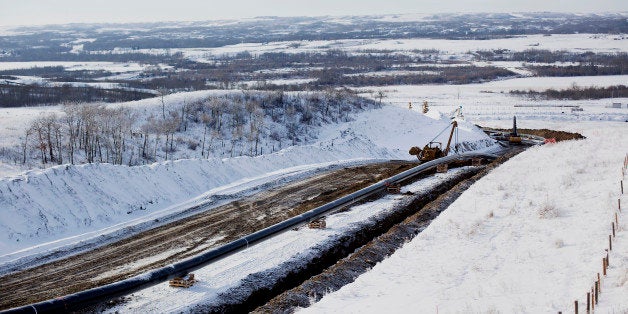 By Scott Haggett and Julie Gordon
CALGARY/VANCOUVER, Dec 19 (Reuters) - Canadian regulators urged the government to approve the country's first overseas oil-export project on Thursday, concluding that Enbridge Inc's C$7.9 billion (US$7.4 billion) Northern Gateway pipeline plan posed little risk to the environment if the company complied with some 200 conditions.
Two years after a panel of environmental and energy regulators began hearings into the project, it sided against the line's many opponents and recommended the completion of a project that would allow Canada to expand sales of crude extracted from its oil sands to Asia.
Starting near Edmonton, Alberta, Northern Gateway would run 1,177 km (730 miles) - mostly through the pristine wilderness of northern British Columbia - to Kitimat, a deepwater port on the Pacific Coast.
"Based on a scientific and precautionary approach to this complex review, the panel found that the project, if built and operated in compliance with the conditions set out in its report, would be in the public interest," it said in a statement.
Environmental activists, the government of British Columbia and aboriginal communities along the line's proposed route have opposed the project and may launch court challenges.
Indeed, the positive recommendation came as no surprise to Chief Martin Louie of the Nadleh Whut'en First Nation, a member of the Yinka Dene Alliance, who said that he is prepared to go to court to stop the project from going ahead.
"There's no way this project is going to go ahead. I don't care who says yes or no," he said. "This is our country. We never lost it any war and we haven't given it up to anybody."
Canada's Conservative cabinet, which has strongly supported the expansion of the country's pipeline network, now has 180 days to act on the panel's recommendation. If the government agrees with it, Northern Gateway would give Canada the means to ship large quantities of oil extracted from Alberta's tar sands beyond the United States for the first time.
"The panel's report represents a rigorous, open and comprehensive science-based assessment," Joe Oliver, Canada's minister of natural resources, said in a statement. "Now that we have received the report, we will thoroughly review it, consult with affected aboriginal groups and then make our decision."
The controversial pipeline would have the capacity to ship 525,000 barrels of oil sands crude per day. A second line would return 193,000 barrels per day of condensate, used to blend into tar-like oil sands bitumen so it can flow on pipelines.
With oil sands production expanding rapidly, Northern Gateway will enable producers to reach high-paying markets in Asia and California, sidestepping the over-supplied U.S. Midwest, where Canadian crudes sell at steep discounts to benchmark prices.
"The decision ... is an important milestone in the process to achieve market diversification for Canada's valuable oil products," Greg Stringham, vice president of the Canadian Association of Petroleum Producers, said in a statement.
In its decision the panel acknowledged the aboriginal communities along the route will face disruptions to their traditional lifestyles but said the effects would likely be temporary, even in the case of a large oil spill.
"In the unlikely event of a large oil spill, there would be significant adverse effects on lands, waters, or resources used by aboriginal groups, and that the adverse effects would not be permanent and widespread," the report concluded.
British Columbia's government, which did not back the project, said the report represented "progress" but reiterated that Northern Gateway must meet five conditions set out recently by Premier Christy Clark, including aboriginal consultation, environmental safety and revenue for the province.
"There's no question that economic development is something that is important to all Canadians and to British Columbians, but it can't be at the cost of our environment," the province's environment minister, Mary Polak, said on a conference call.
Enbridge said it would now work on meeting the 209 conditions the panel imposed in its decision and on satisfying British Columbia's concerns.
"We will closely analyze the panel's conditions - many of which reflect commitments we put forward at the hearings - and continue to listen and be open to change," Janet Holder, the Enbridge executive vice president leading the project said in a statement.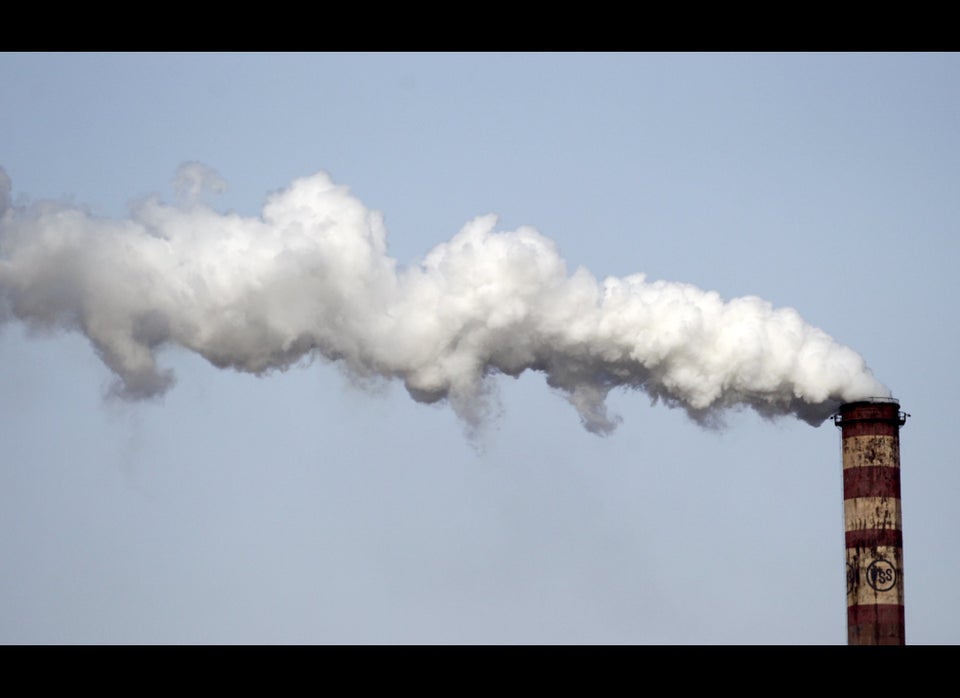 Top 10 Most Polluting Countries (2011)
Popular in the Community