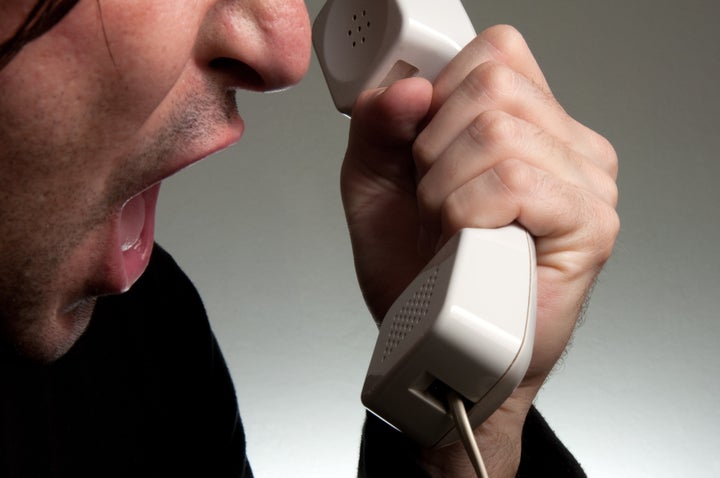 (Please note this story contains language that may offend some readers)
CALGARY, Alberta (Reuters) - Encana Corp, Canada's largest natural gas producer, apologized on Thursday because one of its executives cursed after an analyst asked about whether new Canadian investment rules would prohibit its takeover by foreign state-owned entities.
When asked the question by Canaccord Genuity analyst Phil Skolnick, interim CEO Clayton Woitas said: "The answer would be no." Then, in a whispered comment that was clearly audible on a replay of the call, someone can be heard saying, "fucking asshole."
"Something like that should never have been said and we're sorry about it," Jay Averill, a spokesman for the company, said.
Averill said about 20 Encana executives had been gathered in a room with microphones to discuss the company's fourth-quarter profit report with analysts and the media. The spokesman said he was unable to say which one of them uttered the expletive or whether it was directed at Skolnick.
Skolnick, a Canaccord Genuity managing director and head of Canadian energy equity research for the investment bank, could not be immediately reached for comment.
Woitas took over as interim chief executive just over a month ago after then-CEO Randy Eresman suddenly retired.
Eresman, who led the Calgary, Alberta-based company for seven years, faced criticism from investors because of poor share price performance and a U.S. Department of Justice probe into whether the company illegally colluded with Chesapeake Energy Corp to lower the price of Michigan exploration lands.
Encana's shares dropped 6.6 percent on Thursday as investors were disappointed by the company's oil production forecast. They closed on the Toronto Stock Exchange at C$18.20, a 10-month low. Skolnick has a "hold" rating on the stock with a target price of $21.50 a share.
The new foreign investment rules specifically cover Canadian oil sands producers rather than all energy producers.
It is not the first time that open microphones have proved problematic for corporate executives. In 2007, the CEO of U.S. student lender SLM Corp, Albert Lord, was caught saying at the end of a testy conference call: "There's no questions - let's get the fuck out of here."
Lord subsequently apologized, saying he recognized his "comments were offensive."
And in taped comments in 2001, then-Enron CEO Jeffrey Skilling mockingly thanked an analyst for a question on a conference call, ending with the clearly audible word: "Asshole."
The abusive comment was subsequently seen by short sellers as a sign of how much pressure Skilling was under at the time as Enron's accounts, which were later discovered to be fraudulent, began to unravel.
"If I could go back and redo things, I would not have used the term that I used," Skilling, who is currently serving a prison sentence for his role in the Enron scandal, later told a Congressional hearing.
(Reporting by Scott Haggett; Editing by Martin Howell and Leslie Gevirtz)
CORRECTION: An earlier headline said that the cursing executive was CEO of the company. It is unknown which executive swore.
Popular in the Community