The piece elaborates on how corporate experience is helping fill the talent gap for seasoned management in the growing nonprofit industry.
"Baby boomers closing in on the traditional retirement years often seek purpose and a paycheck in a second career, also known as an encore experience, next chapter or unretirement. Whatever the term, nonprofit work -- focused on addressing society's pressing needs and promoting arts and culture -- has a particular allure for many in this group." -The New York Times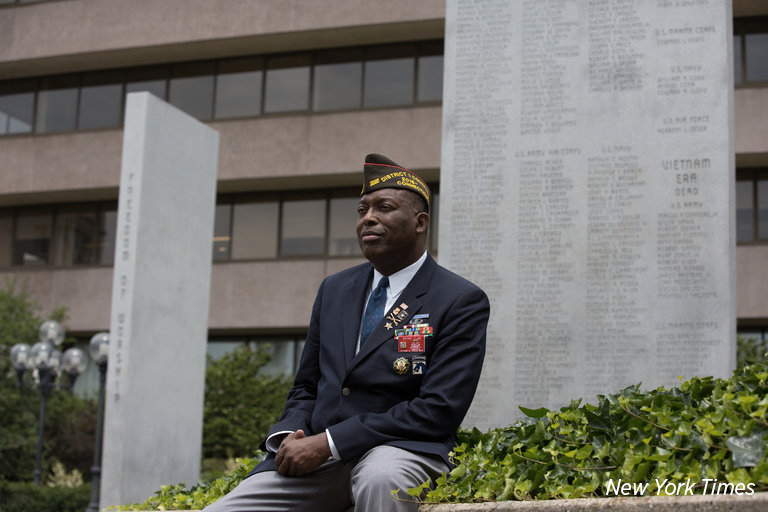 A second career, later in life, is part of today's new "life-long learning trajectory." It is certainly true for many veterans like Archie Elam, who was profiled in the article. Archie worked in the U.S. Army for twenty years. He then earned an M.B.A. at Duke, and excelled in management at companies including GE and Accenture. In his second career transition, he sought out additional education in a program called Encore!Hartford, a program for corporate and public service professionals seeking managerial and professional positions in the Connecticut nonprofit sector.
To prepare for, and secure, a second career, it is imperative for individuals to seek out further education as Archie did. He layered new industry-specific knowledge--useful in nonprofits--on top of the broader skills he honed over a long career in the military and the corporate world.
As the Dean of Columbia University's School of Professional Studies, a school that serves a wide range of populations--from high school students, to graduate students, to retired professionals--I feel I have a unique vantage point to watch how people repeatedly utilize education and return to it throughout their lives, always complementing their existence base of knowledge in constant pursuit of an impactful and relevant professional life.
Our Fundraising Management master's program aptly models this phenomenon. Some of the most highly seasoned professionals come here to Columbia to learn the fundamentals and regulations of the industry that they couldn't have garnered solely from their previous careers.
We also serve a significant number of active military professionals who sometimes face the challenge of retiring from public service careers at a relatively young age but without experience in any other field. It is absolutely crucial to find ways to facilitate the integration of military professionals into new industries by providing them with market-driven education and skills. We are always working to recruit military professionals at SPS, as we are primed to help transition men and women from serving our country into the civilian workforce and economy. Our school has developed a partnership with Four Block, one of the nation's most effective veteran career development agencies, and built a curriculum for its Career Readiness Program. And, with such imminent demand, we are just commencing our efforts to support encore careers for military professionals.
Professional athletes represent another interesting group that needs to prepare for life post-retirement, and this has been covered extensively in the media. Our Sports Management master's program, recently ranked the #2 sports program in the world, reflects this reality, enrolling professional athletes such as the Cleveland Browns' Andrew Hawkins and table tennis Olympian Neha Aggarwal. They provide a unique perspective to their cohorts and are prepared, along with all of our graduates, for careers across the field of sports business--from ticketing analytics to sports law.
Because our school marries academic research and practitioner expertise, we also welcome executives who wish to give back to the world by passing on their knowledge. Some of the most distinguished executives in the nation have spoken, taught, or in another way contributed to our teaching and research. It is a great way for professionals to make a mark in their retirement years. Our Technology Management master's program is highly regarded in no small part because of the executives in residence who contribute to it. Our mentorship program yields tremendously positive results, with a recent program survey conveying that 83% of graduates described their mentor relationship as a significant part of their positive experience in the program, and that, within two years, more than 93% of these apprenticed alumni had achieved promotions or higher-profile positions at new firms, 30% had reached a C-level or equivalent position, and 48% had launched new business ventures.
Encore careers are a growing phenomenon, and we at Columbia expect to see an increasing number of professionals who, as they near retirement age, still want to exchange knowledge and make a positive difference in the world. I'd love to hear how higher education has helped others make quality career transitions.
Calling all HuffPost superfans!
Sign up for membership to become a founding member and help shape HuffPost's next chapter