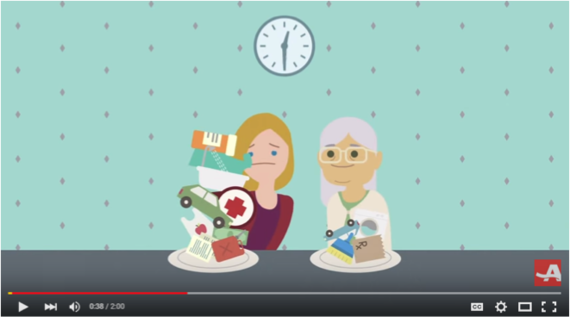 I have been a family caregiver my entire adult life, and I often feel like I'm running a marathon, but I don't know where the finish line is. Just when I feel like I can't keep going, someone comes through with a gesture, a random act of kindness, that lifts me and urges me on. With one in six Americans being a family caregiver, everyone knows one (or is a caregiver themselves). Now, as part of its National Family Caregivers Month activities, AARP has launched a Random Acts of Kindness for Caregivers Contest to encourage everyone to support America's 40 million caregivers.
What have you done today to support weary caregivers? Try asking what is on their to-do list and run some errands, gather caregiving information and resources, sort a huge stack of mail, get their house cleaned or yard work done, plan a "respite" evening away from caregiving, bring a meal or simply check in and ask how they are doing. I can attest that even something as simple as holding a door open for a caregiver pushing a wheelchair can be the best thing that happened to them that day.
Need more ideas? The October/November issue of AARP The Magazine highlights 100 ideas for acts of kindness to caregivers, and the November issue of AARP Bulletin has a special report of the 40 million heroes that devote their lives to loved ones. Check out my new book, Juggling Life, Work and Caregiving and the free AARP Virtual Caregiving Fair on November 19th, 12-4pm EST for more insight on how to help a caregiver. If you missed the live fair, you can still get valuable information at the site or from the AARP Caregiving Resource Center.
My friend, Laurette, frequently sends me uplifting greeting cards and text messages. My favorite says, "She Who Never Gives Up" on the cover -- it's a constant reminder of my ability to persevere amidst the many challenges of caring for my Dad, 92, who has Alzheimer's disease and lives with me.
After the holidays last year I came home from work and my boyfriend, Bill, had packed up all of our holiday decorations. A huge time-consuming task off my shoulders, and a wonderful surprise!
My friend, Stephanie, sent me a ready-to-color postcard with a note about the latest research finding adults who color have less stress in their lives. I colored it and it worked!
I took Dad out for dinner recently and he loudly declared he was too cold inside, so we went outside to sit. Another customer brought our food to us and even filled our drinks. She made me feel much less alone at that moment, and made Dad's outing less stressful for both of us.
My sister, Karen, sent me chocolate-covered strawberries with a note thanking me for caring for our parents. I will always treasure that note.
Share your photos and anecdotes about Random Acts of Kindness for Caregivers on social media (Facebook, Twitter, Instagram etc.) using hashtag #BeKindToCaregivers. You can also submit a photo and story up to once a week until March, and AARP will select 12 winners to split a $10,000 cash prize for the most creative, original and impactful acts of kindness for a caregivers. See aarp.org/caregiverkindness for ideas and details.
Together, I believe we can create an environment of more support and honor for family caregivers ... one random act of kindness at a time.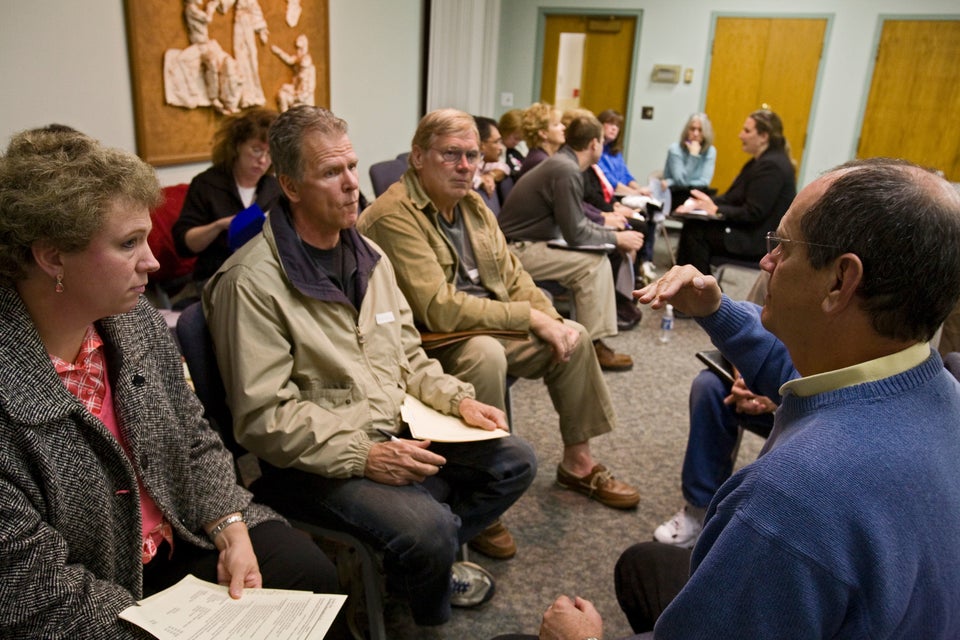 13 Resources For Caregivers
Related
Popular in the Community