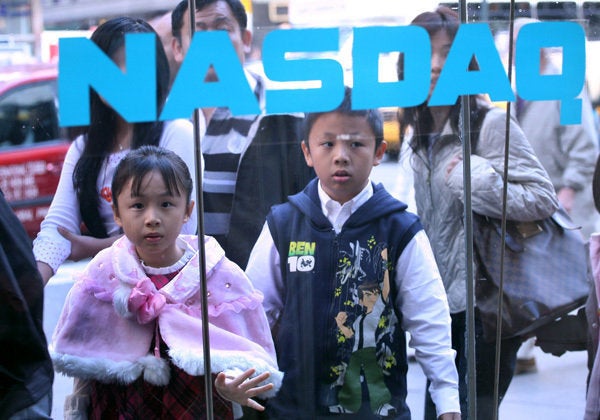 School is important. But knowing life skills, such as how to earn money, the smart way, is even more important. Kids are getting taught how to draw a right angled triangle with a compass, and when Galileo was born, but what about the real world? Most kids in high school are getting average grades, and working a minimum wage job. Then there are the straight A students, who are going to get scholarships to good colleges.
And then there are the fair few who are doing something totally different. Making websites and earning money. Starting businesses. Traveling the world. I'm one of those kids. Am I just lucky? No. Yes I've got the computer whiz dad, but so do my other sisters, and they don't have 3 websites. I had inspiration. All it took was my dad telling me about how he makes money by advertising on his websites one day, so I built a website. And then before I knew it I was making $1000 a month and speaking at the BlogHer conference. And from that I got the motivation to create more websites, make more money, and speak at more conferences. I spoke at SMX West, Ypulse and DMA08. And everywhere I went I was meeting new people, inspirations themselves, like Ashley Qualls from WhateverLife.com and Harrison Gevirtz, who are both self-made teenage millionaires with their own companies. Success stories of kids like these are read by parents to their children, who may then get inspired to start their own blog and make an asset for themselves, at only 12 years old. It really is the dawning of the new generation of entrepreneurial kids.
Want your kids to have real world skills, to make money while they sleep, to be teenage CEOs? Don't leave it up to the schools. They're busy teaching kids how to solve some extensive equation for "x". Take them to conferences like the Elite Retreat. This conference is the creme de la creme of all online marketing conferences. Only the smartest online marketers, like Jeremy Schoemaker, are speakers, and they give away their most secret, genius tips. The upcoming one in February is close to selling out. And it was only just announced the day before yesterday. My dad, Stephan Spencer, will be one of the speakers, and I will most likely be attending. I can't wait!
Turn your kid into an entrepreneur. Teach him or her about the value of passive income and of building assets--much more valuable than what the average school is teaching. And those aren't just life skills, but the skills that'll separate your kid out from all the wage slaves, and possibly transform him or her into the next Bill Gates.
Popular in the Community