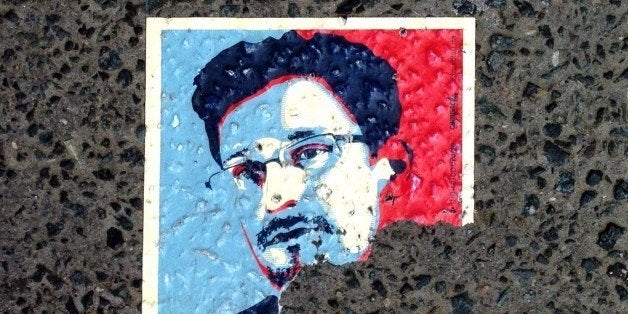 On Thursday, the one-year anniversary of the first news stories based on leaks from former National Security Agency contractor Edward Snowden, some of the world's largest websites will issue a call to arms, asking readers to take steps to stymie online government surveillance.
"It's been a year since Snowden blew the whistle on the NSA, and Congress has done nothing," Fight for the Future's campaign manager Evan Greer told The Huffington Post. He said that Reset the Net's message isn't primarily aimed at policymakers. Instead, he said, the campaign is "calling for people to take direct action" to protect themselves against government intrusion.
The movement has attracted the support of several popular websites, including Google, Reddit, Imgur, DuckDuckGo and BoingBoing. On June 5, home pages of some of these and other sites will be overlaid with Reset the Net's privacy-promoting splash screens.
"Are you a developer? Promise to add one NSA-resistant feature to your app," the campaign's promotional video says. "Are you an Internet user? Promise to try one NSA-resistant privacy tool. Got a website or Tumblr? Run our splash screen on June 5."
For example, Google is releasing the source code for a new extension called End-to-End for its Chrome web browser, which will make it easier to send encrypted emails that decoders at the NSA and elsewhere would have trouble reading.
"The reality is, the NSA's not all powerful," Greer said. "They have the ability to conduct surveillance on the scale they do because today we send so much of our data over the Web unencrypted."
Popular in the Community