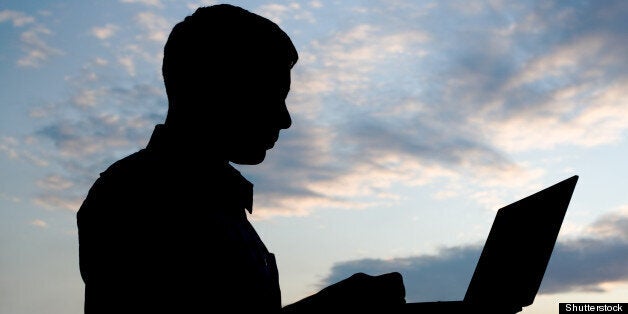 As his parents age, David Glitzer has begun to accept that the day will come when they are no longer alive. But until recently, Glitzer wasn't sure how to prepare for life without his loved ones. There were wills to be written, bank accounts to be tracked, advance directives to discuss in case his 80-year-old mother or 89-year-old father ended up in the hospital. And there was the uncomfortable conversation about what kind of funeral they would want.
"I didn't know where my father's financials were, I didn't know what had happened to the mortgage, I wasn't aware of a lot," said Glitzer, 50. "And I'm the father of a year-and-a-half-old child, so my wife and I had started to think we should get our own lives in order."
Looking for guidance, Glitzer, a business director for a digital marketing agency in New York, turned to Everplans, a Manhattan-based website that aims to help people deal with death -- a new and growing field in online startups. In his three months using the site, which functions as a step-by-step guide for everything from financial and medical planning to spiritual and grief counseling, Glitzer has set up power of attorney for his parents, discussed hospital care options (one parent does not want to be resuscitated if sick, the other does) and has put aside a folder with the details of their financial accounts.
"I'm the kind of person who goes online to research when there is something important I'm going to buy or decide on, so it makes sense to me to do the same as I get to the age that I'm taking care of my parents more and more," said Glitzer, whose parents divide their time in New Jersey and Florida. "I want to be ready in case something unfortunate happens, and so do they."
As more businesses shift to the Web and tech companies grow, a host of death-centered startups have popped up in recent years, located in tech meccas like Silicon Valley and Manhattan as well as in smaller American cities. Founders of the websites include tech-savvy children of funeral directors and serial Web entrepreneurs, and services run the gamut of what happens before and after death.
New York-based Everplans, which recently received a $1 million investment, is free and focuses on providing guides written by its staff with consultation from lawyers, funeral directors, clergy and counselors. It also lets users register for an online invitation system to organize funerals. Another free service, Cleveland-based eFuneral, launched last year to provide burial planning tools and a Yelp-like experience for funeral home reviews, and in May was given $250,000 in funding. Several other companies, from Jewish-oriented ShivaConnect.com to FuneralOne, a Detroit-based company that helps funeral homes amp-up their tech offerings with products that include high-quality digital memorial videos, have also seen success.
"As people are living farther and farther from their parents and farther and farther from their religious communities, they have less access to their religious traditions and their family traditions," said Abby Schneiderman, the 33-year-old co-founder of Everplans, explaining how the idea for the two-year-old site came about. Formerly a music service startup co-founder and employee of a tech incubator, Schneiderman said her interest in creating an online guide to the complicated and little-known facets of end-of-life planning increased after her brother died in a car accident a year ago. Today, the site has hundreds of articles and a blog that covers topics ranging from "death, dying, and dealing with it" to "how to be a friend to a friend who's sick."
While Schneiderman's project is broad, others, such as Dallas-based MyDirectives, aim to be specific, and fill what they see as a missing pieces in the health care system or grieving process. The service ushers users through creating digital advance directives, then stored privately on its website and shared electronically with hospitals. Directives are legal documents that declare what patients want -- and don't want -- when they are under medical care, from specific treatments to do-not-resuscitate orders, organ donation and artificial breathing. MyDirectives, which launched a little over a year ago, is free to users, and charges insurance companies a small fee based on how many of their customers are using it.
"The goal is to be a worldwide database of digital advance care plans," said co-founder Scott Brown, an attorney who started the company after struggling for years with his family's confusion and stress over the wishes of his ailing grandmother, who had difficulty communicating near the end of her life. "Our biggest challenge is education" about the importance of end-of-life planning, said Scott, whose company aims to have 2.5 million enrollees over the next few years. So far, people in 41 states and a dozen nations have signed up.
Meanwhile, at Sympathy Project, a London-based company, New York transplant Andriana Cassimatis is putting a twist on the what happens after death by selling custom-made cards to ship to the U.S. and in the U.K. that are "created by the grieving for the grieving," she said.
"You go to Hallmark and it's very one-size fits all. It's quite non-inclusive, and feels like it was written by someone who doesn't understand," said Cassimatis, a former textile desiger who got the idea after her mother's death. "There is no service that exists specifically for sympathy, and people say things like 'I'm so sorry' without going into this massive unexplored world of communication." The company, which recently began shipping cards and is seeking funders, has recruited artists who have experienced different kinds of grief and deaths to submit designs and messages.
Though the words "death" and "funeral" are likely more often used to talk about the demise of startups -- it's estimated that at least three in four fail -- tech observers say the small field of death-centered companies is likely to get bigger.
"I don't personally know of anyone who is working on these areas, but it doesn't surprise me. The Internet is almost a direct reflection of everything that happens in our lives, so this is in many ways this is natural," said Andrew Rasiej, chairman of the 30,000-member New York Tech Meetup. "This market is only going to grow."
Nobody keeps an official track of the number of funeral and death-related businesses, through databases such as CrunchBase, for example, list dozens of online companies for funeral-related services alone. Mark Heesen, president of the National Venture Capital Association, cautioned that death-related companies are still a relatively small area of investment, and said he doesn't know of members of his association that have invested in such products.
In addition, clergy who work closely with the dying and grief specialists say the growth of Web services around death has benefits and drawbacks. Thomas Long, a Presbyterian minister and professor at the Candler School of Theology at Emory University, cautioned that the online services can never fully replace a long history of traditions around death.
"There's obviously a gain to using the Internet for information, but there is also some loss in how separated we have become from what used to be common practice in the past," said Long, co-author of The Good Funeral: Death, Grief and the Community of Care, in which he says Americans having gone "ritually astray" from powerful traditions around death. "There are thousands of years of wisdom regarding questions about what it means when someone dies and what people belief about life and death that are embodied in religious and secular life, but the fact that people feel compelled to go online for this deprives us of the collective wisdom of society," he said.
The Rev. Walter Smith, president and CEO of New York-based HealthCare Chaplaincy, a nonprofit that integrates spirituality into medical care, said that while the "fear or avoidance of death" often prevents people from seeking out medical, legal and spiritual advice about the end of life, the growth of online resources is a positive step in helping people talk about dying.
"When a person recognizes that their parents are at an advanced age, and that it would be reckless not to have a plan in place, the first place people go to learn what to do is the Internet. So these online resources answer a pragmatic concern of getting your house in order. They relieve a burden and give peace of mind," he said.
That kind of planning and dicussion is the goal of Silicon Valley's DeathWise. A nonprofit that was launched three years ago by a group of tech execs who thought people in their industries weren't speaking enough about the end of life, it spreads its message via bookclubs, presentations, yoga classes, social media and online campaigns.
One such campaign held over a 24-hour period in April was centered around getting people to "talk about, make decisions and document their end-of-life wishes," said Anne Bonaparte, the group's founder and the CEO of Xora, a Mountain View, Calif.-based company that sells mobile business applications. The site broadcasted live on-camera discussions and demonstrations about end-of-life conversations, including ones on how to create advance directives, and had volunteers man a toll-free hotline to answer questions.
"Technology and being part of this Silicon Valley world has vastly impacted our lives, but not as much our thoughts on death," said Bonaparte. "As people deeply involved in technology, we thought we might be able to get our peers to start not only thinking about innovating in life, but innovating in how we discuss the end of it. I think more and more of us out here are trying to change that conversation."
Related
Popular in the Community