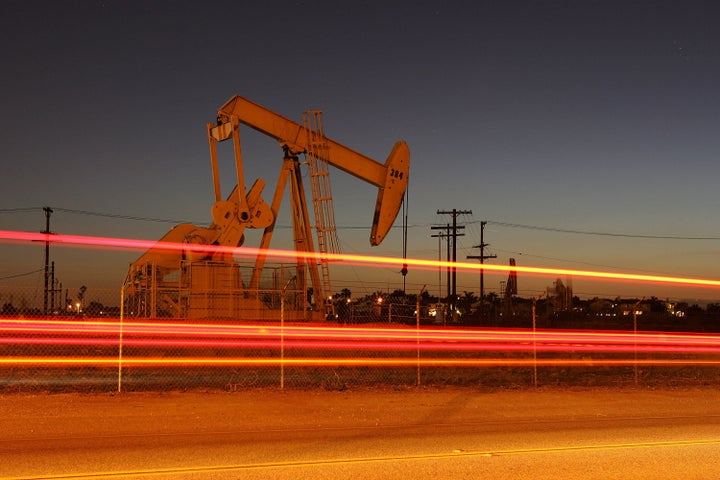 Eighteen months from now, as members of Congress look back on the events that shaped the 2012 election results, many may find themselves examining the few fateful weeks this Spring when they began the political march off the plank and into the tank with Big Oil.
On April 15th, the House of Representatives voted for a draconian budget that slashed investments in clean energy and other critical national priorities while continuing more than $40 billion in taxpayer handouts for oil companies. This was the third time in three months that the House voted to continue handouts for oil companies. That same day, members of Congress began to unveil their 1st quarter fundraising numbers. In just three months, the Big Five Oil companies contributed over a quarter million dollars -- $285,000 -- to members of Congress, candidates, and Republican groups. 85 percent of that total -- $243,000 -- was given to members voting to continue subsidies to Big Oil.
Ten days later, oil companies began to announce the obscene profits they recorded on the backs of Americans paying high prices at the pump. ExxonMobil announced nearly $11 billion in profits; BP announced $5.5 billion profits; and Shell announced $6.9 billion in profits -- all in the first three months of 2011. Yet, well before gas prices hit their current average of nearly $4.00 per gallon, oil companies were already enjoying record profits. Last year, even as BP was recording a loss due to the disastrous Gulf oil spill, the big five oil companies recorded more than $75 billion in profits. Over the past decade, these oil companies enjoyed over $900 billion in profits.
And just last week Republican leaders in the House blocked a vote on Representative Tim Bishop's legislation to repeal billions in taxpayer handouts to the richest oil companies and then proceeded to pass legislation to expand dangerous offshore drilling that would do nothing in the near term to address high gas prices.
In the polarized and fractured landscape of our national politics, there aren't many issues remaining that receive more than 70 percent public support, but recent polling indicates that ending subsidies for oil companies is one of them. Most importantly, it's one that Americans strongly support.
A February Wall Street Journal/NBC News poll found that 74% of Americans support ending subsidies for oil companies, with nearly 50% strongly supporting this approach. A March poll by Greenberg Quinlan & Rosner Research (GQRR) found that nearly 70% of Americans supported ending government subsidies even when presented with the opposition's unproven claim that it will raise gas prices further. Republicans supported ending the taxpayer handouts by a 2-1 margin.
As Americans continue to suffer under the weight of high gas prices, the political implications will be severe for whomever the public blames for their pain. The GQRR poll found that 52% of Americans blame oil companies for high gas prices -- more than three times as many as blame the President.
And as ire over gas prices grows, so will frustration with Members of Congress who remain close to Big Oil. So while Speaker Boehner and others may be confused about where they stand on the issue, the choice is clear: end the Big Oil handouts now or see what the voters think in eighteen months.