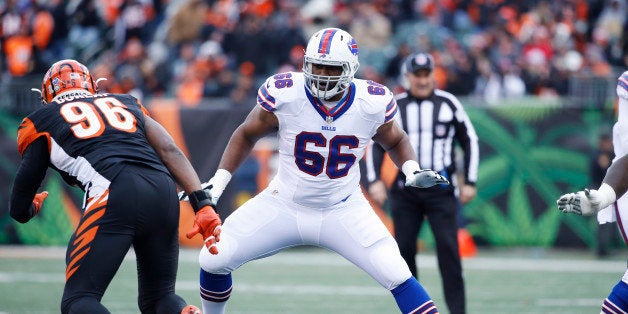 In the last week we've heard from NBA legend Phil Jackson and Golden State Warriors head coach Steve Kerr talking about their own marijuana use and how they think professional sports leagues like the NBA and NFL should change their marijuana policies.
Marijuana should not be a banned substance in professional sports.
Marijuana is legal for medical use in 28 states and recreational use in 8 states plus Washington D.C., yet it is a banned substance in most professional sports and athletes are not allowed to use it. It is time for the sports world to catch up with the times and adopt more rational marijuana policies.
The National Football League (NFL) is the clearest example of a backwards marijuana policy. The NFL ignores the medicinal benefits of marijuana, most notably its ability to treat chronic pain, and that comes with the territory of being a professional football player.
Instead, prescription opioid painkillers are the preferred treatment method. Former Pro-Bowler Calvin Johnson spent nine years on the Detroit Lions and said painkillers were handed out "like candy." Retired players like Jim McMahon and others have talked about developing an addiction to those medications. NBA All-Star Blake Griffin supports medical marijuana specifically because "many guys would probably benefit from it and not take as many painkillers, which have worse long-term effects."
If people are suffering from chronic pain, using marijuana with painkillers can help reduce the amount of painkillers needed, and in some cases people have been able to completely replace their use of painkillers with marijuana. Overdose is an issue being discussed across the country right now and a 2014 study showed that opiate overdoses decreased by a nearly 25 percent average in states that have implemented medical marijuana laws compared to states that have not.
The NFL is also dealing with a concussion crisis -- many players are retiring early and some people are choosing not to play football at all because of the consequences that can come later in life after having too many head injuries. The non-psychoactive part of marijuana known as CBD has the potential to treatand even prevent concussions. The NFL should set an example by investing in marijuana research to see how it can help improve the health of its players.
Former Super Bowl champions Marvin Washington, Scott Fujita and Brendon Ayanbadejo helped start a conversation two years ago calling on the NFL to incorporate medical marijuana in their strategy for treating and preventing concussions. Eugene Monroe continued the debate earlier this year when he became the first current player to call on the NFL to look at the benefits of medical marijuana. He has since been joined by Derrick Morgan.
Last month Buffalo Bills offensive lineman Seantrel Henderson was suspended for 10 games because he uses marijuana to treat Crohn's disease, which is a qualifying condition under New York's medical marijuana program. Athletes should not be treated differently when it comes to marijuana -- they should be able to use it in places where it is legal.
Earlier this year, NBA veteran Al Harrington came out in strong support of California's Prop. 64 to legalize marijuana -- not only because he thinks it should be legal, but because he sees marijuana legalization and drug policy reform as a racial equity issue. He said, "I've been in the marijuana-industry space for the last five years, and I've seen that it's a predominately white space. And minorities, we're the ones that are locked up behind it."
Attitudes about marijuana are changing rapidly; 60 percent of Americans are in favor of legalizing it. Athletes and sports leagues in general have a large influence on our culture, and if these leagues change their marijuana policies they can make a big impact to help change the way people think about marijuana (and the people who use it).
It's time for all professional sports leagues to do the socially responsible thing: stop using the playbook and rhetoric from the failed drug war and create more fair marijuana policies.
Derek Rosenfeld is the manager of social media and media relations at the Drug Policy Alliance.
Support HuffPost
The Stakes Have Never Been Higher
Related
Popular in the Community