Co-authored by Mira Sorvino, Actress, Activist and Mother

When we wanted to shake up the conversation about the crucial need for contraception globally with our #WTFP?! (Where's the Family Planning?!) campaign, Academy Award-winning actress Mira Sorvino was a natural fit.
Who better understands the importance of having access to quality maternal health care and contraception than a mother herself?
When Mira was pregnant with her third child, she had a series of very frightening complications -- a scary experience that truly shook her. But thanks to exceptional care and family support, these moments of fear and concern were ultimately followed by absolute happiness.
Unfortunately, for many women around the world, the joyous relief following childbirth never arrives.
Obstetric fistula is a devastating childbirth injury typically caused by obstructed labor, after which the infant is most often stillborn, and the woman is left incontinent.
It is almost entirely preventable with access to family planning and quality maternal health care, and it can be treated with fistula repair surgery. Yet, roughly one to two million girls and women continue to suffer from obstetric fistula, primarily in Africa and Asia.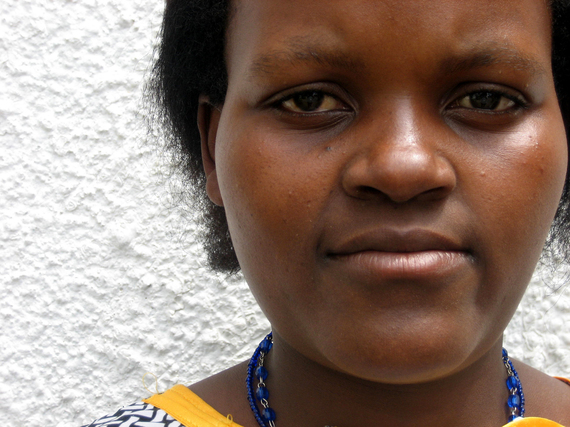 Rose bravely shares her story with obstetric fistula to support others:
"I urge all women who have the same problem to come forward and learn from me."
Photo credit: China Ching/CDS/EngenderHealth
While obstructed labor can happen to any woman no matter where she lives, it only leads to severe injuries like obstetric fistula in places without access to emergency obstetric care. In the United States, we have the ability to easily perform cesarean sections and space pregnancies to allow our bodies to heal, yet, in developing countries, nearly half of women don't have access to trained medical support during labor, and many have limited-to-no access to family planning methods.
May 23 marks the International Day to End Obstetric Fistula -- a day to take action to raise awareness and intensify actions toward ending fistula.
Organizations like EngenderHealth work with partners to equip health facilities, train surgeons and other clinicians and engage communities in prevention, awareness and stigma reduction, so that women living with fistula will seek treatment. To date, EngenderHealth and partners have helped more than 27,000 women undergo surgery, but much more must be done to reach the backlog of women living with fistula and to prevent future cases.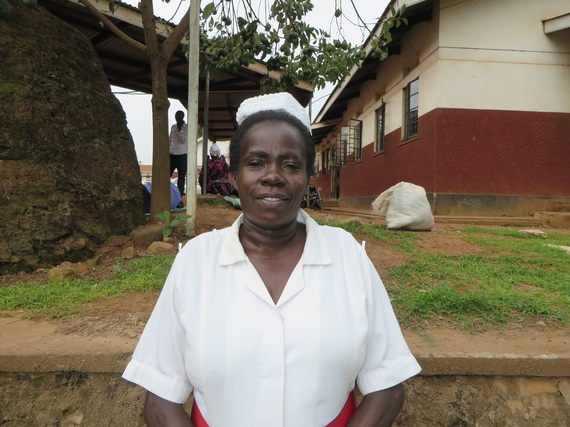 "Women afflicted by fistula need not only treatment but also counseling to cope with life." Miriam Akello -- nurse and fistula counselor, Hoima Hospital, Uganda
Photo credit: Simon Ndizeye/EngenderHealth
Please join us in raising awareness on this day. Visit FistulaCare.org to read more from some of the incredible women we've supported. Together we can end fistula -- now and forever.
Related