WASHINGTON -- Sen. Joe Manchin (D-W.Va.) said on Wednesday that he supports the Employment Non-Discrimination Act, meaning the entire Democratic caucus is now unified behind the legislation that would make it illegal to discriminate against LGBT individuals in the workplace.
New York Times reporter Jeremy Peters first tweeted that Manchin said he would vote for the bill, and the senator's spokesman confirmed the news to The Huffington Post. Manchin will be voting for ENDA, but he will not be a co-sponsor.
"Thank you, Senator Manchin, for your support to end LGBT employment discrimination," said Sen. Jeff Merkley (D-Ore.), who introduced ENDA in the current Congress. "Every day support grows for fundamental fairness in the workplace for LGBT Americans."
The bill now has the support of every single Democratic senator. Sen.-elect Cory Booker (D-N.J.), who will be sworn in on Thursday, is also expected to back it. Sens. Susan Collins (R-Maine) and Mark Kirk (R-Ill.) are the only two Republican co-sponsors, although both Sens. Lisa Murkowski (R-Alaska) and Orrin Hatch (R-Utah) voted the bill out of committee.
Counting Booker, there are 59 votes for ENDA, falling just one shy of the 60-vote threshold needed to clear any threat of filibuster in the Senate. Sen. Rob Portman (R-Ohio), whose son is gay, said on Tuesday he is "inclined to support" the legislation, and advocates have targeted a handful of other Republican senators as possible backers.
On Monday, Senate Majority Leader Harry Reid (D-Nev.) announced that he would be bringing ENDA up for a vote by Thanksgiving. The bill could come to the floor as early as next week.
Passing ENDA would make it illegal to discriminate against someone in hiring or employment based on sexual orientation or gender identity. It is already illegal to discriminate on the basis of race, color, sex, nationality, religion, age or disability.
ENDA has been introduced in several Congresses and has received some hearings, but it hasn't had a vote on the House or Senate floor since November 2007, when it passed the House 235-184. That legislation, however, did not provide protections on the basis of gender identity.
Rep. Jared Polis (D-Colo.) reintroduced ENDA in the House this year, but it's unlikely to be considered in the Republican-controlled chamber anytime soon.
Before You Go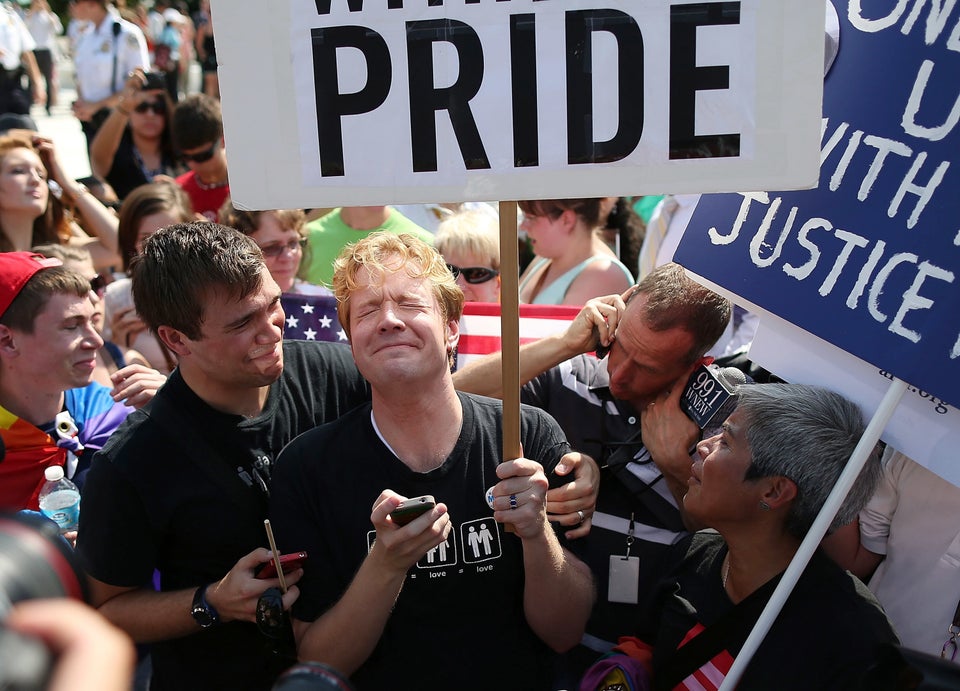 SCOTUS Decisions On Prop 8, Defense Of Marriage Act
Popular in the Community