You read that right. Members of the LGBT community currently have no federal protection against employment discrimination, so anyone living in a state or city without its own workplace protection law can be fired for their sexual orientation alone.
There are currently 29 states that don't explicitly prohibit discrimination based on sexual orientation. Thirty-three states lack workplace protection statutes for gender identity. A study by the Center for American Progress found that more than half of all workers in the U.S. work in places where they aren't protected from these types of discrimination. People in those areas can be fired simply for being gay or transgender. And it happens.
If you're surprised by this, you're not alone. A poll taken in 2011 showed that 90 percent of Americans mistakenly believed Congress had already passed a law granting protections against anti-gay discrimination. It hasn't, but lawmakers are trying to change that.
On Thursday, a Senate leadership aide told The Huffington Post that lawmakers could vote on the Employment Non-Discrimination Act as soon as September. The legislation, passed by a Senate committee earlier this year, would ban workplace discrimination based on sexual orientation and gender identity. Three Republicans voted for the measure.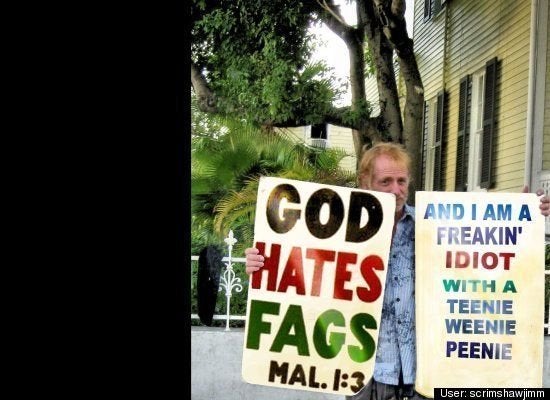 Anti-Gay Protesters Getting Owned