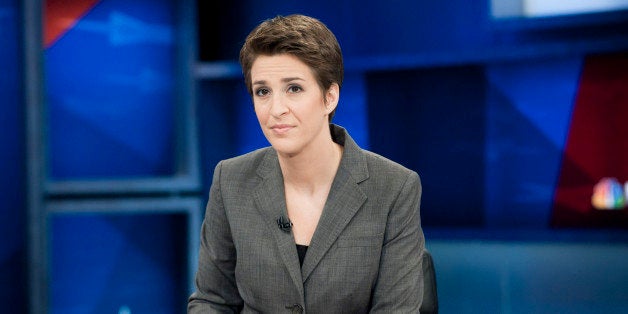 Last week the United States Senate passed ENDA, the Employment Non-Discrimination Act, by a vote of 64-32, with 10 Republicans voting "aye." With the first part of the lobbying campaign now over and the more challenging House effort upon us, one of the more important consequences of the effort has already come to fruition. One benefit of working on such legislation is the educational impact on the country. The media covered various aspects of the effort, ramping up last week when the bill appeared on the floor for multiple votes.
Passing laws has many purposes, but a major one with civil rights laws is the national megaphone provided to the civil rights community. We have been able to introduce ourselves to many, and while that holds for the entire LGBT community, it is particularly true for the trans population. Far more Americans know a gay person than know a trans one, and this bill was a wonderful vehicle for an educational effort. The hope was that our work would be amplified by the mainstream media, and that some of those who think "trans" is simply another form of "gay" would come to a slightly deeper understanding of the difference.
For the most part the effort was successful. Far more attention was paid to the gay protections than to the trans protections, which was expected for many reasons. "Gay rights" is often used as shorthand for "LGBT rights," because many Americans don't know what "LGBT" means. Rather than spell out "lesbian, gay, bisexual and transgender" repeatedly, the acronym is often used in print, but less so in broadcast. "Gay rights" is simply easier and quicker to say.
Many articles last week had "gay rights" in the headline (headlines are written by persons other than the reporter) but mentioned "transgender" or "gender identity" in the body of the story. Jeremy Peters of The New York Times did a good, inclusive story, though the headline used "anti-gay." Michael Memoli's of The Los Angeles Times got the headline right and had multiple references to "transgender" and "gender identity" throughout the story. Jennifer Rubin, a conservative Washington Post columnist, is another encouraging example. Monday's story on the cloture vote by Ed O'Keefe with Paul Kane in the Post didn't mention "transgender" or "gender identity" at all. But O'Keefe then outdid himself on Friday, not only mentioning "transgender" in the lede ("The Senate passed a historic piece of gay rights legislation Thursday that would ban workplace discrimination against gay and transgender employees, another milestone victory for a gay rights movement that has been gaining favor in the courts and electoral politics") but screaming in the headline, "Senate votes to ban discrimination against gay and transgender workers."
Does this matter? In one respect it doesn't matter at all. The goal is to get the legislation passed. Putting aside for a moment that transgender workers are already protected under Title VII, having laws at your back, be they city, county, state or federal, goes a long way toward reducing discrimination and increasing the self-confidence of those workers they are meant to protect. Who cares how the media reports it and whether anyone is listening? The law is the law.
On the other hand, if no one knows, and if the government doesn't promote to employers in their jurisdiction, that trans workers are to be protected and respected, then discrimination will continue. The culture will evolve more slowly, as the media megaphone's amplification will be muted or absent. Informed trans employees will use the law in their defense, but many are intimidated from speaking up, and many won't even know. This is the current situation with Title VII protections being kept under wraps by our national LGBT organizations that have the resources to educate the community at large. And the lack of action from Labor Secretary Tom Perez with respect to proactively enforcing the gender identity provisions in Title VII under federal Executive Order 11246 also deprives the trans community of necessary education to prevent workplace discrimination in the first place.
So we have a mixed bag. Few are afraid of saying "gay" or passing a "gay rights" bill anymore. Many Republican elected officials have little or no problem with trans persons anymore, either, as I discovered during our lobbying of Senate Republicans. But actually saying the words "transgender" and "gender identity" still comes slowly to many who are fluent in "gay."
This positive if mixed evolution makes the following situation that much more inexplicable. The LGBT community's media darling, Rachel Maddow, has been telling viewers of her show, MSNBC's The Rachel Maddow Show, that ENDA would protect employees from discrimination based on their "sexual orientation or sexual identity." (In other cases she's said "sexual orientation or identity.") I had never heard her use the phrase "sexual identity," nor had any of my friends and colleagues. "Sexual identity" is a rarely used academic term in some parts of the field of sociology and is common in some parts of the British Commonwealth, but not in the United States. As I've shown, our senators know to use the terms "gender identity" and "transgender," as does the media. Except for Rachel Maddow.
Last week GLAAD called out Ms. Maddow for her erasure of the trans community, writing:
On October 28, Rachel Maddow talked about Senator Reid's pledge to bring ENDA up for a vote before Thanksgiving. Maddow summarized the bill by saying, "ENDA is the long standing, long suffering bill that simply says that you can't get fired or refused a job because of your sexual orientation or identity. So you can't put up a sign that says 'gays need not apply'." The word "gender" was left out.
It has also been noticed that Rachel Maddow rarely features trans issues on her program, and while she spent many dozens of hours covering the repeal of "don't ask, don't tell," a law that applied only to gay and lesbian persons, she has spent much, much less time covering the inclusive ENDA.
I don't know what's worse: leaving out the "gender" in "gender identity" or replacing it with "sexual." And while "sexual identity" could become a useful placeholder or contraction of "sexual orientation and gender identity," it has never been used that way before.
As a reporter and analyst who is very well respected in progressive circles, and as a lesbian, she has an obligation to represent the trans community respectfully. I hope she will come forward with an explanation.
Related
Popular in the Community