Half of Americans support a law banning job discrimination against gays and lesbians, according to a new HuffPost/YouGov poll. But the poll found that even more Americans falsely believe it's already illegal nationally to fire somebody for being gay.
According to the new poll, 50 percent of Americans favor a law banning workplace discrimination against gays and lesbians, while 42 percent oppose one.
Democrats in the poll supported a law like ENDA by a 61 percent to 35 percent margin, while independents were also more likely to favor than oppose one, 47 percent to 41 percent. A majority of Republicans, on the other hand, said they were opposed, by a 51 percent to 41 percent margin.
The poll also found that few Americans are even aware that federal law doesn't bar employers from firing people for being gay. Only 13 percent said they believe such discrimination is legal, while 69 percent said they think it's illegal.
While 21 states have passed laws protecting gay people from workplace discrimination, there are no federal protections in place. Federal law does bar employers from discriminating on the basis of race, color, sex, nationality, religion, age or disability.
Republicans in the new poll, who were least likely to say that they supported banning job discrimination against gays and lesbians, were also the most likely to say they thought firing someone for being gay is already illegal nationally. Seventy-four percent of Republicans, 68 percent of Democrats and 66 percent of independents said they thought it was already illegal to fire somebody for being gay.
The HuffPost/YouGov poll was conducted Oct. 29-30 among 1,000 U.S. adults using a sample selected from YouGov's opt-in online panel to match the demographics and other characteristics of the adult U.S. population. Factors considered include age, race, gender, education, employment, income, marital status, number of children, voter registration, time and location of Internet access, interest in politics, religion and church attendance.
The Huffington Post has teamed up with YouGov to conduct daily opinion polls. You can learn more about this project and take part in YouGov's nationally representative opinion polling.
Before You Go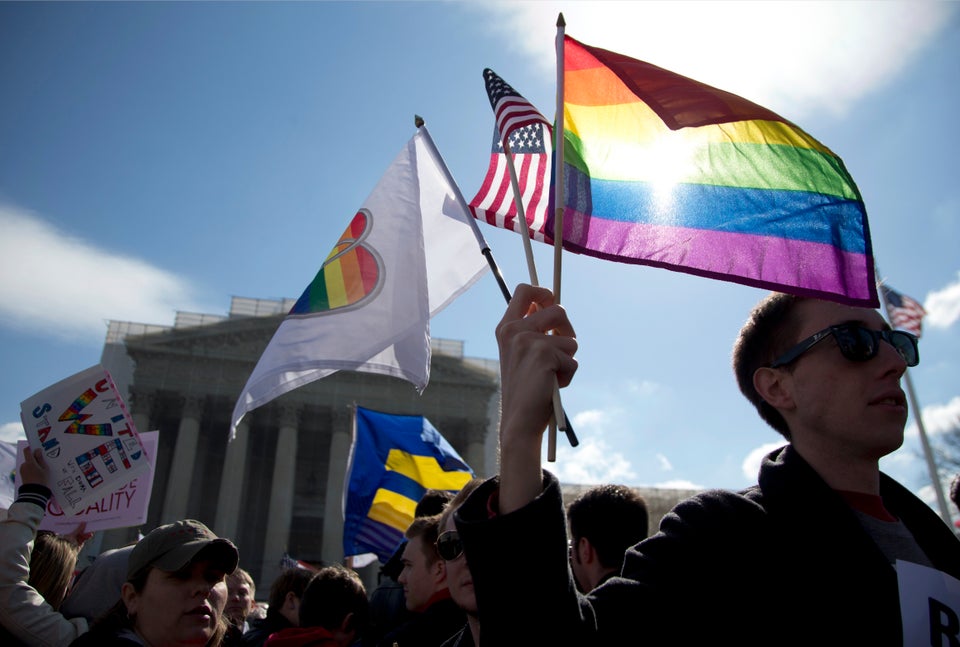 Supreme Court Proposition 8 Case
Popular in the Community