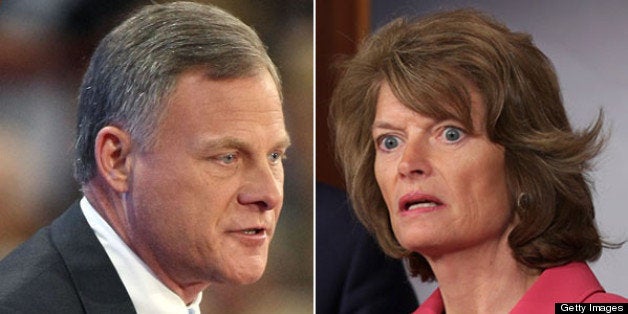 WASHINGTON -- With a Senate committee set to vote on the Employment Non-Discrimination Act on Wednesday, supporters are focusing these final hours on convincing a few additional Republicans to join Sen. Mark Kirk (R-Ill.) and the 12 committee Democrats, giving the measure a strong bipartisan backing.
Tico Almeida, founder of Freedom to Work, an organization dedicated to banning workplace harassment and discrimination against LGBT individuals, identified several possible Republican supporters on Monday. Almeida named Sens. Richard Burr (R-N.C.) and Lisa Murkowski (R-Alaska) as potential backers, along with Sens. Lamar Alexander (R-Tenn.) and Orrin Hatch (R-Utah).
All are members of the Senate Committee on Health, Education, Labor and Pensions, which will mark up ENDA on Wednesday morning. The bill would make workplace discrimination on the basis of sexual orientation or gender identity illegal.
"My tendency is to vote for the bill," Hatch told The Huffington Post on Tuesday. He said he wanted to make sure that exemptions for religious organizations in the bill remain strong.
"I have concerns about it but I also think that the language in there is really good language," he added.
Alexander told HuffPost that he does not plan on supporting the bill.
"I don't expect to vote for it, but I expect it to pass out of committee," Alexander said.
Murkowski refused to give a definitive response, saying, "I want to take a look at the amendments in committee."
On Tuesday afternoon, however, Burr appeared to be against the bill. When asked by The Huffington Post whether he backed ENDA, he replied, "I do not. I haven't supported it in the past."
One LGBT advocate close to the negotiations, who requested anonymity to speak openly, said there was a possibility that Burr may not show up on Wednesday to avoid having to cast a vote. Burr's office did not return a request for additional comment.
On Tuesday afternoon, Freedom to Work was also holding a press conference with other ENDA advocates in Raleigh, N.C., urging Burr to come out and vote for ENDA. One of the participants was Dan Gurley, the former North Carolina Republican Party executive director, who is openly gay.
"I think he is a fair-minded person who will consider, most importantly, if this is the right thing to do," Gurley said in an interview with The Huffington Post on Tuesday morning, when asked why he was hopeful that Burr would back ENDA. "I have been privileged to know him for more than 20 years, before he even served in elected office, and I personally believe and know him to be just one of the finest people I've come across in politics."
The Human Rights Campaign has also been targeting Burr, Hatch and Murkowski, with more than 12,000 constituent postcards, emails and phone calls to the three senators, according to spokesman Michael Cole-Schwartz. In Charlotte, N.C., on Tuesday, HRC President Chad Griffin held a press conference with local business leaders on ENDA.
Advocates were hopeful for Burr's support due to the fact that he was one of only eight Republican senators who voted for the repeal of "don't ask, don't tell" in 2010. Burr also represents the state of North Carolina, where some of the biggest companies in the state, like Bank of America and Wells Fargo, have inclusive company policies and have publicly called for ENDA.
"I would be very surprised and quite frankly interested to hear if he voted against this, what his reasoning would be," said Todd Sears, a North Carolina native who founded Out on the Street, an LGBT leadership organization for Wall Street. "He couldn't say from a business perspective [that] it's bad for North Carolina; it's good for North Carolina. He couldn't say the Republican base didn't want him to vote for it, because that's not true. To me, it seems like, there really is no reason for him not to, and by the way, his Republican colleagues are voting for it as well. So I really do hope he makes the right decision."
Hatch, however, received praise from Almeida for expressing a willingness to back ENDA.
"Freedom to Work teamed up with the advocates from Paul Singer's Unity Fund and the Religious Action Center and several other faith groups to lobby Sen. Hatch's office in favor of the LGBT Employment Non-Discrimination Act last week," he said.
While Almeida declined to give specifics of what was discussed, he added, "It was a very productive conversation. Sen. Hatch's office showed impressive knowledge and thoughtfulness about the bill.
"No decisions were made," he said, "but we maintain hope that Sen. Hatch will stand on the right side of history in banning workplace discrimination based on who you are or who you love."
Ryan Grim and Ashley Balcerzak contributed reporting.
This story has been updated to include information on the Human Rights Campaign efforts.
Before You Go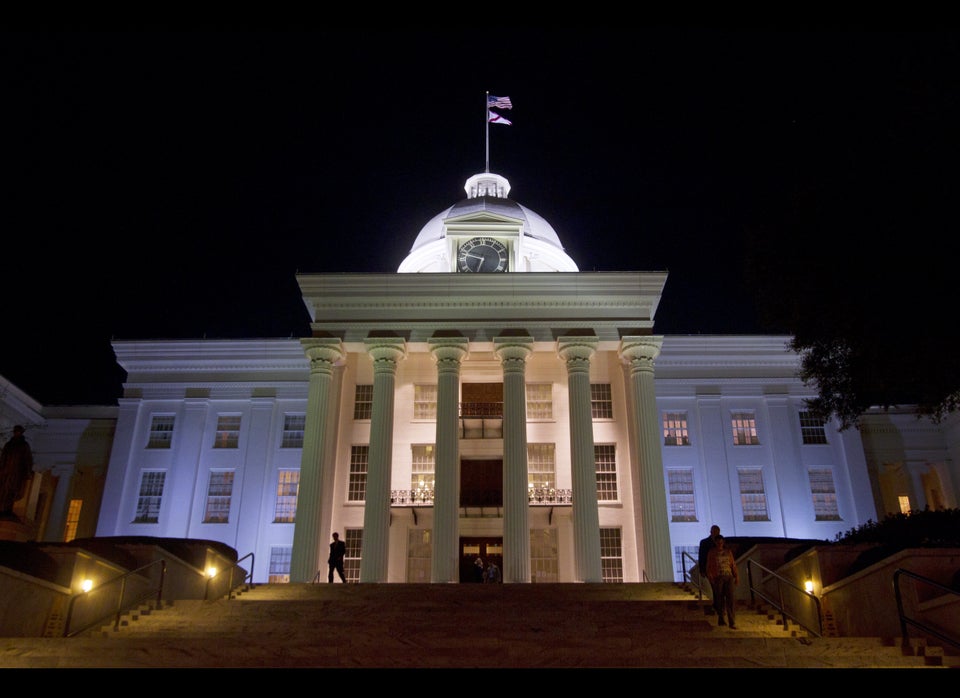 U.S. State Capitol Buildings
Popular in the Community